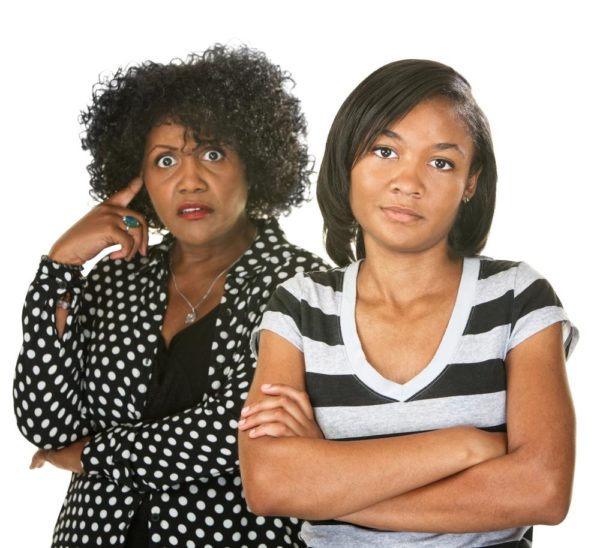 In the past five years, and with rise of social media, more Nigerian women have raised their voices against sexism and advocated for gender equality in Nigeria. However, despite all efforts, sexism and misogyny is widespread and rampant. While associated comments and treatment can be so subtle they are overlooked, in many instances, they have proven very hurtful indeed.
It is rather shocking how strongly sexism persists, considering we are in a time of enlightenment. If you asked the average Nigerian woman to share personal encounters or experiences, chances are she'll have an eye-opening story to tell.
In the spirit of Women's history month, we decided to highlight the ugly truth, that sexism is still a common occurrence in Nigeria. Women still have to run up against misogyny in their daily lives. We reached out to a few Nigerian women to share their most remarkable experiences with sexism. Here are some of the stories they had to tell us about their experiences:
"I campaigned for student body union last year in my school, and I had one of the people cheering on the crowd while I gave my oration, come to me  afterwards to say that  that it didn't matter what my visions were or what I planned to do because I am pretty and that was all that mattered, and he would vote for me. At the time, I didn't really make the connection. I was too distracted. It was later when I thought of it that I realized it was a very sexist thing to do and wished I had told him off." -Toluwani
"I was standing in the queue at an ATM, a man tried to cut the line. He said he had been in the line, but stepped out to get some shade …since the queue was too long. I insisted that I had not met him on the line, so he would have to go to the back. He then raised an alarm and got everyone interested in the matter. The wretched security man who came to settle the matter now said to me that I should obey and let him stay in front that he is a man and he most probably was not the one telling the lies." – Nkechi
"I am a top associate in a huge company and this is a really big deal since I am the only female on that level. I work with men all the time and I also have to meet with a lot of male clients. One of the days, I was assigned to have a meeting with one of our clients, an older man in his 50s. When I got there he said to me that he is sorry but he would only meet with a male associate from the company that way he is sure he is working with someone who knows what he is doing rather than a little girl who slept her way to the top. I had never been that humiliated in my life. I also couldn't fight for myself because I couldn't afford to lose the client or my job. It was painful." – Carol
"This may sound a little petty, but I will never forget in secondary school, when a boy who did not measure up to me in intelligence or hard word, but he was made the senior prefect and I was made the Deputy senior prefect because I was a girl. A boy just had to be the Senior prefect and a girl the DSP. That is how things had to be. In the end, I was the one that did all the job that came with both my position and his own; but  he was the one that read the speech on our graduation day. It is so sad really, the edge a penis has been giving men in this country from far back." – Bidemi
"We were having a staff meeting and I stood up to share my views on an issue. I started to speak so passionately about it and one of my colleagues, a man now started to argue with me on the topic. I gave him facts to support my stand. He now said: " It's okay, calm down. Clearly it's your time of the month. Let us drop it before you start crying". Maybe he said it out of spite, but I felt that that was a very sexist thing to say. Women cannot be emotional or passionate anymore unless they are on their my period" -Jane
"I work in a media house, and I have noticed that they only assign light-hearted beats that have to do with gossip, entertainment, relationship e.t.c to me, rather than serious topics like politics, health, and more.  The one time I mustered the courage to ask why my boss told me that I was a girl and it was easier for me to write such topics.  It is the same way I am the one who has to arrange for food when we are having a brainstorming section. None of the guys have ever been asked to organize food. It is very poor. We have a long way to go in this country." – Itohan
Over to you BellaNaijarians, please share your stories of sexism in Nigerian and let's talk about how we can find a solution… so that our children don't go through the same thing.
Photo Credit: Dreamstime