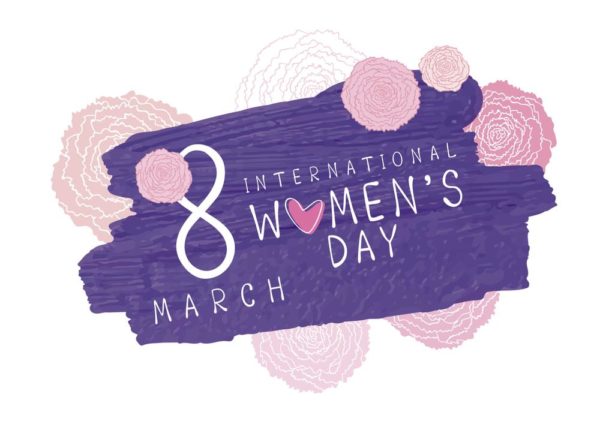 Gender inequality is an issue that persists in Nigeria. Certain institutional, religious and cultural factors continue to play a negative role in the growth and progress of women and girls in the country. There are limited opportunities for women and girls to build the skills and confidence needed to reach their full potential, or to influence decisions that affect their lives. Furthermore, there is hardly any forum for dialogue to influence policies that benefit these women and girls.
Empowering women and girls and achieving gender equality, however, are central to creating inclusive, open and prosperous societies.  Gender equality can make important contributions to poverty eradication and inclusive growth.
Fortunately, there have been considerable progress in recent years in getting Nigerians to acknowledge the importance of empowering women and girls. Certain organisations, mostly non-profits, have sprung up to serve women on many issues – from rape and domestic violence to economic independence and birth control. These are strong and competent organisations changing the game for women and girls.
To celebrate the International Women's Day we have picked out a few of the phenomenal organisations (in no order of relevance) committed to encouraging, supporting and empowering future generations of women in Nigeria.
Mirabel Rape Crisis Center
It is no secret that sexual assault is endemic in Nigeria, and due to shortcomings in our legal system, the issue persists. The burden to prove rape or abuse often lies in the evidence of it also being a violent attack;  perpetrators mostly find loopholes to wriggle out of it. Rape survivors are often blamed and ostracized from their communities. This discourages victims from speaking out and seeking justice.
The Mirabel Centre, founded by Itoro Eze-Anaba, is the first Sexual Assault Referral Centre (SARC) in Nigeria, and the second in West Africa. It opened on July 1, 2013, as an SARC established and managed by Partnership for Justice (PJ) to provide holistic and high quality medical and psychosocial services to survivors of sexual assault and rape. The Mirabel Center offers free forensic, medical, legal and counselling services. Women and children, who have either recently, or in the past, experienced rape or sexual assault receive crisis support.
Women's Technology Empowerment Center (W.TEC)
Technology is an infamously male-dominated field, and tech jobs are among the fastest growing in the country. Yet women and girls are being left behind. W.TEC, founded by Oreoluwa Somolu-Lesi, attempts to empower girls and women socially and economically, using information and communication technologies (ICTs). A Nigerian non-governmental organisation, they initiate and run programmes, projects and workshops, which help to build technology skills and literacy among women. Some of their programmes include: The Intel She Will Connect Africa program, an initiative that uses a combination of digital literacy training, the development of gender-relevant content, and the creation of an online peer network to help bridge the gender gap in Internet access; The W.TEC Technology Camp for Girls, an initiative of W.TEC designed to help Nigerian secondary school girls (13 – 17 years) develop an early interest in computer science, information technology and related careers; The W.TEC Girls Academy, an after-school technology programme for girls in public secondary schools, designed to inspire girls to pursue computer science careers; and more.
Kudirat Initiative for Democracy  (KIND) Nigeria
Kudirat Initiative for Democracy (KIND), a not-for-profit organization based in Lagos, Nigeria, aims to empower democracy and development in Africa by strengthening organizations and creating initiatives dedicated to the advancement of women. According to the founder of this initiative, Hafsat Abiola-Costello, daughter of the late M.K.O. Abiola, in recent press release from Nationalwire, "Women are not really valued in our society, we are almost like slaves. This situation is not going to change until we demand the power and the right that is ours."
KIND focuses on the areas of leadership development for young women and on collaborative projects, aimed at removing barriers to women's public participation and ending violence against women.
Girls Not Brides
In Nigeria, 43% of girls are married off before they turn 18 and 17% are married before their 15th birthday. While data shows a 9% decline in the prevalence of child marriage since 2003, there is a strong need to prevent the marrying off of thousands of girls in the coming years. This is where Girls Not Brides comes in.
Championed by Archbishop Desmond Tutu, Graça Machel and Sonita Alizadeh, Girls Not Brides is a global partnership of civil society organisations from over 95 countries committed to ending child marriage and enabling girls reach their full potential. The members, in line with the UN Convention on the Rights of the Child, believe that 18 should be the minimum age of marriage for girls. They aim to amplify the voices of girls who are at the risk of child marriage, and also defend the rights of girls to health and education. Since its initiation in September 2011, Girls Not Brides has focused on raising awareness to the harmful impacts of child marriage, by encouraging open, inclusive and informed discussion at the community, local, national and international levels.
Give Girls A Chance
Founded by Uloma Ogba and Hauwa Balami, the primary mission of Give Girls A Chance is to increase access to quality education for girls across Nigeria. Education is one of the most crucial areas of empowerment for women; it upgrades women's power to make decisions. She can stand up for her rights, say NO to harmful traditional practices, and access economic opportunities. Some other benefits are evident in the area of health, self-defence, political participation, leadership, entrepreneurship, democracy and governance, employment opportunities and financial freedom.
Give Girls A Chance aims to bridge the educational gap between males and females by addressing issues related to lack of access, low levels of awareness of the importance of education, and poor infrastructure of existing educational institutions. They are doing this through community and family engagement, provision of need-based scholarships, and mentoring. They run programs that link girls to qualified and capable mentors to improve their physical, mental, and social well-being; equip girls with technological skills to enable them compete with their peers across the country and the continent; and offer programs and scholarships to improve comprehension and literacy levels and emphasise the benefits of getting a quality education.
Wellbeing Foundation
A healthy mother makes for a healthy baby. This, in turn, has a ripple effect on the health of the nuclear family. to the community at large. It transforms the health of nations, continents, and the world. The Wellbeing Foundation, is the brainchild of Toyin Saraki  – a Nigerian philanthropist with two decades of advocacy covering maternal, newborn and child health, and gender-based discrimination in Africa. The foundation tackles the issue of maternal and infant health.
Popular for the hashtag #MaternalMonday, the organization seeks to empower women and improve their chances of accessing quality health services and improving health outcomes by educating them on maternal, newborn and child health information. The Wellbeing programs address multiple intersections including further education for midwives and frontline community health workers; improved education around water, sanitation and health (WASH) for life-saving healthy habits; advancement of early childhood mental and physical health development; and the fundamental necessity of gender equality and the empowerment of all women and girls for a fair and just society.
The African Women Power Network (AWP Network)
Founded by Mary Olushoga, African Women Power Network is a popular and innovative platform for African women entrepreneurs. It inspires and empowers. The organisation eases business success for African women Entrepreneurs through training and support, especially in technology. From organising pitch competitions for young entrepreneurs across Nigeria to supporting women farmers through its agribusiness training program, even helping secondary school students in Nigeria develop their business plans and ideas through the DREAM Initiative, AWP has launched several initiatives. It is considered one of the leading platforms for African women entrepreneurs.
We hope you have found this list useful and if you know any organizations dedicated to empowering women's rights and promoting women's issues, leave us a comment!
Photo Credit: © Natee Srisuk | Dreamstime.com