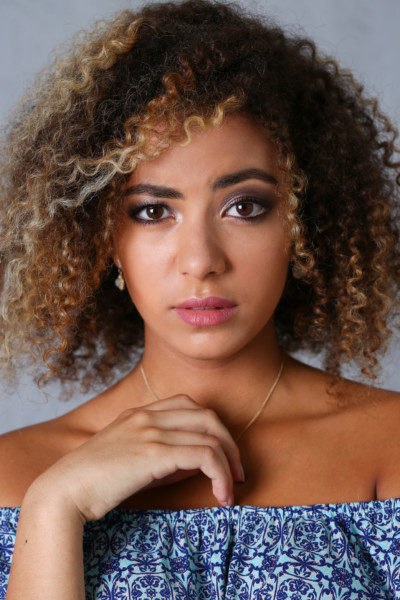 A few weeks ago, the Internet was buzzing over an interview by world heavyweight champion Anthony Joshua with British GQ magazine.
"Are you a good dad?" Joshua was asked in the interview.
He answered: "I don't think I'm that strict with Joseph, I don't know why, but with my niece I'm strict. I think it is because she is older, but also he's a boy – he's going to be a man's man, he'll want to spread his wings, be a jack-of-the-lad, build his character. But I'm sure there are things I will be strict about, but with my niece there is none of that jack-the-lad nonsense for her. My view is you have to be a good woman, respectful, one day you will be someone's wife, you will have to learn family morals… what it is to be a good woman."
There are so many things I find problematic with statements like this one. It's tiring; we have to keep saying the same things over and over. "I'm not strict with my son because I expect him to spread his wings and be a man's man."
In other words, being a man requires no accountability or growth, only freedom. While he imposes respectability and wifely duties on his niece.
"…you have to be a good woman, respectful, one day you will be someone's wife, you will have to learn family morals…what it is to be a good woman".
The problem is not becoming a wife, it is setting the standard to become a wife rather than her own person first. It's suppressive. Demeaning.
"…with my niece there will none of the jack-the-lad nonsense for her." So he acknowledges it's nonsense quite all right?
It is amazing how men perpetuate the infantilisation of other men and place women in a position to endure and tolerate.
We spend all this time on making sure our female kids are respectful, well behaved and domesticated, and we just ignore the boys. This makes women grow up to feel they have to cater to childish juvenile behavior in their marriages. Women are really not rehabilitation centers for badly behaved boys.
Society has spent centuries grooming women to be good wives, yet failing to produce the good husbands who deserve them, and it's pathetic to watch.
In this patriarchal world we live in, there is a notion that, "girls are more mature than boys," and that is one the biggest social constructs.
Girls aren't more mature than boys their age mentally. One gender has simply been given the freedom to be careless, messy, disorganised. And the other: to conform to the calm acceptable behaviour expected of a good wife.
Too many men are raised to focus on themselves and their needs alone, while too many women are raised to be mindful of everyone's needs, while putting themselves last. There needs to be a balance.
Some of the energy applied to teaching girls how to be "good wives" need to be directed toward boys. And some of the energy applied to teaching boys how to pave their own way should also be directed toward girls.
A lot of young men don't know the first thing about being good husbands, and too many women think their self worth is dependent on their ability to cater to a man.
However, the world is evolving for the better; all we can do as the next generation of parents is to try not to make the same mistakes the previous generation made.
Raise al your children to be accountable, responsible and well behaved. No one should get a pass, no one should be given a special benefit of the doubt.
When people blame everything (divorces etc) on the 21st century woman or feminism, what they really mean is that the world cannot function properly because the modern woman refuses to suffer.
Love & Light xo
Photo Credit: Dreamstime