Adekunbi Ogunde: Mr. President, Can You See Me Winking in the Dark?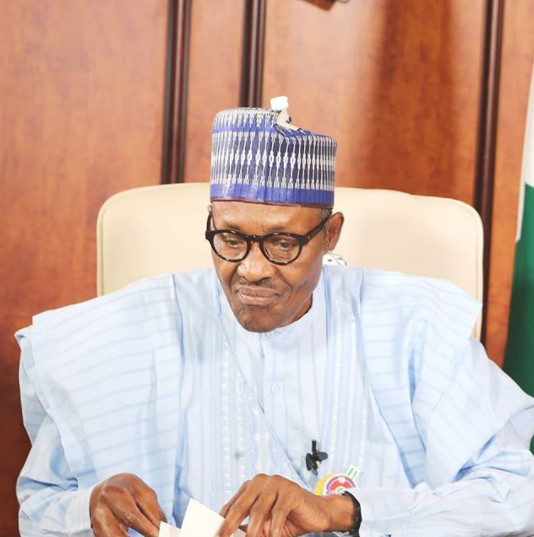 I used to get so upset – so upset, whenever I heard something completely false about me. It would bother for days and I would seek every opportunity available to say the "truth". But I never really got the satisfaction I needed; I never really felt like I had won. The ghost of those false words would still haunt me. Until one day…the day I realised that the best form of speaking is not words, it is action. That was the day I got my liberty. I no longer felt the need to prove a point with my words.
It's a shame that we are not a people given to much empathy. It is sometimes difficult for us to see or feel the sufferings of others that haven't personally affected us. Maybe that's why we are not very good students of history; it is easy for us to forget. It is easy for someone who moved from Agege Pen Cinema to Banana Island to forget what it means to "hang" in a bus. Maybe that's why it is easy for a single human being to even remotely contemplate stealing the mace of the legislative arm of a whole country not minding the devastating effects that would have on the ordinary citizens. Maybe that's why it is easy again for my President, the same one I elected to represent me before the world and to speak well of me in front of people who already have a bias against me, to call me "lazy" whilst sitting in the comfort I bought for him through the taxes from my sweat of "laziness". '
Mr. President, I must confess, I'm sweating so much, I feel like I am literally shedding blood.
My pain, Mr. President, is on two levels. First, that my President cannot see the struggles I go through (sometimes coupled with months of prayer and fasting) to get the very things the government in the country in which he called me "lazy" routinely provides. But like an obedient child, I chose not to complain. Second, that my President cannot celebrate that despite all the odds against me, I still managed to win. You see Mr. President, Nigeria is not a country I can even afford to be lazy- it is a place where people succeed not because of the government but in spite of it.
My President, can you see me winking at you in the dark? Can you see how many odd jobs (from hawking gala to washing cars) that I have to combine just to get a decent meal? Do you know that I have to wake up at 4am to join the BRT bus just to make it to work that doesn't start till 8am? Even when I get home Mr. President, there is still no rest, because I combine my day job with 2 side hustles just to be able to pay my rent, afford my children's school fees, get a decent life and have enough to provide for my 2 aged parents (the same ones the government has not paid their pensions even after 30 years of service).
Yet, I required not much from you, only that you celebrate me in places where I stand no chance to speak for myself and even in that, I am afraid sir, you let me down. Can you see sir, that I built an empire just by selling moin-moin with a capital of N1000? Did you know that Forbes just recognized me for building a $3million technology company almost out of nothing? So many successes sir -so many things you do not know about me.
I can understand why it is so hard for you to see. It is hard to see when my brothers have darkened the vision by their careless desire to quickly "blow" – they want the easy life of success but are unwilling to work and pay the price. It is hard to see when my sisters have lost the power to delay gratification and would rather compromise their standards for the finer things of life. They love the testimonies but hate the tests. But unfortunately it is them and their acts – not me and my works- that make it to the pages of what you read. They outnumber me and can do the things I cannot even dare – their voices far louder than mine, and their darkness thicker than my light. So sir, it is their darkness you see, not my light.
But I will not stop. I understand now why God told me to "let my light shine so that men may see my good works". My failure is that I have not been shining enough so that my works can speak for itself. But I will keep working and will shine brighter hoping that someday, maybe, my brothers and sisters will also come into that light and recognize that there is no easy way to success and then together, we can shine so bright to overcome this darkness. Maybe that day, Mr. President, you will finally be able to understand what I have been saying all along – that not for one day was I lazy. But till then, Mr. President, all I ask is that you please see me winking at you in the dark?
Photo Credit: Bayo Omoboriowo