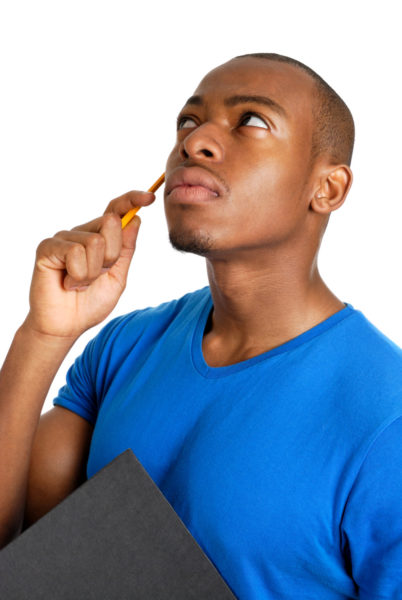 Falana had been a troublesome child from the beginning, even though the beginning was not peculiar; he started out as restless as any child his age could be.
Isn't it natural for children to explore carelessly? I think the problem with the ones who become that nagging societal headache, is the inability to learn the rules and boundaries of exploration.
Falana started with toys, like most boys. One afternoon – alone in the backyard – he slammed his plastic car against a stone as his parents sipped Baileys, to celebrate his mother's promotion. He wanted to know what was inside the toy car. When his parents heard the sound and came to see what it was all about he was beside the fragments of the toy, looking bored and sleepy like an overfed child.
One day, as a six-year-old child, he had opened the door of the bathroom as Peju – his mother's younger sister – who was visiting, was singing a happy tune under the shower. Falana had been captivated by the sight and the carefree twenty-year-old only got to know that the door had been opened, when Falana's dad shouted at his son.
"You silly boy, what are you doing there?"
His father's walk to the bathroom door was calm but his hand was swift when he gave his son a hard knock; then a quick glance at his stunned and embarrassed sister-in-law's glorious nakedness before he closed the door.
Some days after his 7th birthday Falana killed his father's goldfish by bringing it out of the aquarium, probably to see how long it could live out of water. For that he got a brief lecture on fishes and gills and their habitat from his mother, the professor.
A few days to his 8th birthday he had broken the glass window of a neighbour's house by throwing a stone he had thought would bring down a ripe mango.
In the beginning he was a normal child. Boys would be boys.
At 10 he was sent to a boarding school in Owo. At St John/Mary's he became hardened by the wickedness of the senior students who made him work like a slave when he was in JSS1 and then in JSS2.
It was not a military school; it was just a soldier's experience.
As a junior pupil he had to fetch water from a well that was a ten-minute walk from his hostel; he had to do that three times a day for senior pupils and once for himself. He had to go to the school kitchen, a place where giant coal-blackened aluminium pots, one of which could boil two boys of his size at once, would be used – together with firewood – to cook their meals. He would need some red-hot charcoal for the crude iron needed to keep senior pupils' clothes crease free.
JSS3 is still not like SS3, but by then there would be JSS1 and JSS2 folks to bully. The higher you go the cooler it becomes.
As a JSS1 pupil he had once carefully placed pieces of broken glass in a SS3 pupil's bathing soap. The senior was a wicked boy who seemed to derive great joy from the tears of junior pupils. The room may not be clean enough for him, the clothes may not be clean enough for him, he was never short of reasons to remove his belt from his trousers and ask pupils to lie down to be beaten. A real bully.
The Yorubas would say 'a needle may be small, but not a thing to be swallowed by a hen'. After the poor boy used the soap Falana had to keep himself from letting out a guffaw when he saw the senior come out of the bathroom with bleeding scalp and palm.
Falana had placed the broken glass in a soap that was still in a box and the poor senior had thought himself the first to get the bar out of the box. He had no clue.
When he was in JSS3, when they had to stay in school during the first term holiday to prepare for the transition examination to SSS class, he captured a teacher's chicken – with his friend's help – as the bird was doing cluck cluck beside the hostel block. They feasted like kings.
In the early days of the SSS1 year he was one of the pupils who got six strokes of the cane – during morning assembly in the school chapel –for sneaking into girls' rooms at night. He was suspended for two weeks in the first term of his SSS2 year, for jumping the school fence at night to attend a party in town; and then, a few days after he resumed from the suspension, he almost raped a girl, a senior.
Falana had met the girl at the party that led to his suspension and had thought they had something going on. They had exchanged letters and winks when they could not get the chance to talk in private, but they would whisper to each other when they meet in the school library, or in the classroom area.
When it became clear that the girl was ashamed of dating a junior pupil, when it became clear that she was avoiding him, when it seemed she was trying to keep what he thought they had from the public, he wanted to fuck her, so that he can have something to be proud of, so that the girl would lose the value she had to him.
He invited her to a dark classroom one night in March.
"Look, you were my strength when I was weak, you were my eyes when I couldn't see…"
That song was still fresh at that point in time. The girl had thought the words were original, and the boy was a very good actor; even though her no was clear when he started to kiss her earlobes and tried to remove her pant.
Then the security guard, a dude called Pentigol, because of his cap or something like that, heard the sounds of dispute and came with his torchlight. Falana ran, yet not fast enough. Pentigol was faster.
That was how Falana got expelled.
The man of God listened as the woman who sat in his office told him the story with tears in her eyes, her handkerchief wet as if it had been dipped in water. There is nothing beyond the power of the God of Joseph Ayodele Babalola, isn't it?
"Hmmm." The man of God said.
"I don't know what to do. His father is already on his way to London. The police said he was seen picking up a call girl. They said he raped her."
"You don't believe them?"
"Sir, our son had already started attending church before he left Nigeria. He was in the choir."
"You've not answered my question."
"I would never believe a prostitute over my son."
"I thought you said he was suspended for attempted rape when he was in secondary."
Professor wiped her eyes and cleared her throat.  "Man of God, omode lo nse. He didn't do all that intentionally."
The man of God glanced at his watch and thought about the other people in the waiting room, waiting for prayers and counsel.
Body no be wood.
"Let us pray."
The man of God prayed for about a minute.
"Look," he said to her. "Your family people have bewitched your son. Falana has been in prison in the spirit world, for the past eighteen years. This London wahala is just a physical manifestation of what has been."
"My family people? Or my husband's family people?"
"There is a curse on that young man's head."
"Jesus!"
"The spirit of error is on him. That is why he has been misbehaving."
"What should I do? What is the way out?"
"I told you to bring him for deliverance, but you preferred to send him to the UK. He will be in prison for 14 years. The Lord says he would meet him there."
The professor grabbed her head. "Jesus."
Photo Credit: Dreamstime