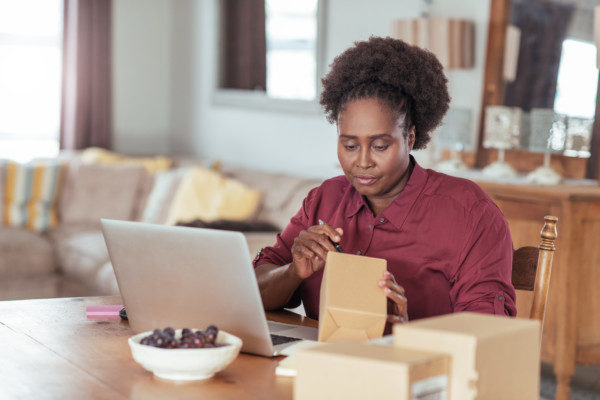 Growing up as a kid, I had some of the most eccentric habits. I don't know why I did it, but I enjoyed collecting newspaper clippings.
It started with the cartoons in Punch Newspaper. After reading, I would cut them out of the papers and then stick them into a book dedicated to my clippings. And then I vividly remember graduating from cartoons to the actual news when I stumbled on a news headline that discussed the Kennedy Curse. Gripping stuff!
But I couldn't figure out how to turn my love for clipping newspapers into a career, so I turned to the one thing I could trust for advice: cartoons and the cartoon I felt most connected with was Dexter's Laboratory. He was smart, I am smart (a bit), he had an annoying sister, I had a (sorta) annoying brother; he had the coolest toys (his laboratory and experiments), I had everything I wanted but a laboratory. It felt like destiny. Becoming the real-life Dexter was my calling. Right?
Sadly, my parents didn't seem to agree with my logic and despite all my protests and appeals, I didn't get my laboratory. I held on to my resentment towards my parents for holding me back from greatness – it showed in my termly reports – until I was armed with a technical drawing board and tee-square.
I picked Technical Drawing as a topic in JSS3 and nothing made me feel more at ease than drawing isometric projections of different shapes. Finally, I'd found a different (and more realistic) passion and my life was now on track, as I wanted it – or so I thought. But my mother had other plans for me.
"Architects don't make money in this country," she said.
"You have asthma and architecture will be too stressful," she said.
"Study agriculture so you can move to the family farm," she said.
So many things were said until my mum had her way.
My quest for a career path did not stop there: 4 years of Information Technology in University (too boring) and 6 months of investment banking (too unethical) led me to my new role, and I've been in a Digital Marketing position for 4 years and counting, and so far I haven't considered switching. How did that happen? How did I find satisfaction in the most unlikely career?
It might be because my job gives me the opportunity to influence the decisions of people, states, and sometimes, the entire nation – maybe I inherited my mother's tendency for control. Maybe digital marketing reminds me of the newspaper clippings from my childhood. Maybe it calls out to the part of me that loved design and technical drawing… Or maybe I just had to go through the merry-go-round to find my true calling.
I still wonder how I would have turned out as an architect or scientist. But, I'm at peace.
… For now, at least.