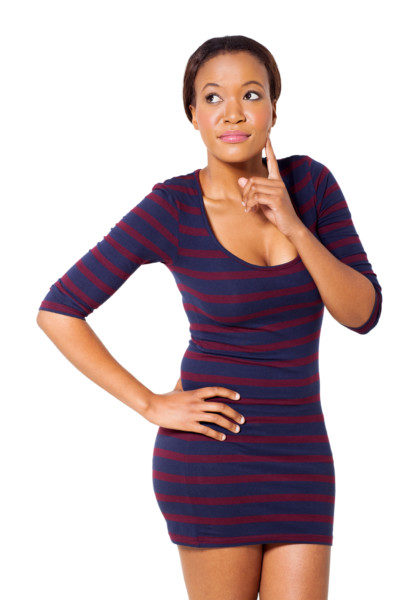 To an extent, life wouldn't be the battle it is, if not for the voices in our heads. The voices makes us feel inadequate and somehow unsure of ourselves. They make us feel, and act awkward in a crowd of people. We're constantly thinking of the things we are not doing right, instead of the things we do right and rather effortlessly.
At first, it starts as just our own inner voice. It is the voice, as a child, that makes us compare other kids' cloths, toys and shoes with ours, making us feel inadequate and discontent in the process.
As we grow older, the voice make us compare not only material things, but also abilities, in ways that are destructive to our growth and development, and more especially our self-esteem. With time, because of the dominance of this voice, we begin to feel less of ourselves. This voice also makes us conscious of ourselves in ways that makes it difficult for us to fit easily into groups, by sometimes making us feel like an unwanted face in the crowd.
It would have been good if this voice remains as one; however, over time, it splits into that of mummy, daddy, aunty, siblings, friends and even strangers telling us unpleasant things about ourselves, in ways that seemed too real not to be true. When you're older you realize it's false. The voice is indeed great at gathering negative voices from all the places we've ever been- our childhood, schools etc and makes those voices have a stronghold on us.
The saddening thing about these voices is that they tell us things in ways that makes us believe them. They make sure to appeal to our reasoning by putting up seeming evidence, which ends up to be false majority of the time. These voices become a part of us and they move with us everywhere we go, in ways that makes us extremely conscious of ourselves based on the lies they tell us.
What do we do to tame and control the voices in our heads?
One good tip would be to know ourselves for real: both the good and the bad truths about who we are. Knowing our real selves is the first good way to falsify all the suggestion these voices brings to us because the reason we become so confused and overtaken by the voice in the first place is because we do not know ourselves in a sufficient degree.
How do we get to know ourselves? Introspection; getting to know the things we like and the things we do not like, our values, and belief system and why they are actually important to us. Getting to know ourselves involves us challenging the image we put up of ourselves and why. The good news is that the more we know ourselves, the easier it becomes to discard the negative voices in our head, because we know at first glance how false it is. In all, getting to know ourselves reduces the hold the voices have over us.
After self awareness is self affirmation. Do this daily. Affirmation not only acts as a shield from the negativities of the day, but also the negativities of our own mind. Besides, the act of affirming ourselves constantly provides a ready antidote for these voices.
As hard as it sounds, we might need to pay attention to the voice, especially when its ridicule about something is becoming consistent. We pay attention, not because we want to believe that's who we are, but because we want to unravel the reason why it thinks that's who we are. For the most part, getting to the root of something is the best and sometimes only way of disarming it, because when we cut things from the root, they never grow back – unlike when we keep cutting the stem and the branches. Getting to the root might hurt and perhaps take a while, but in the end would be worth it.
In addition to all these listed tips, it might also be helpful to turn to our religion for help because majority of the time, our religion points us to who we are and eventually- who we should become. So with that, we can actually program our pasts and present thoughts into desired outcomes.
Conclusively, overcoming the voices in our head is a conscious and continuous effort.  We can achieve this by paying attention to ourselves and never living in denial as a way of suppressing them. For effectiveness and ease we might want to make reading and listening to/watching great audios/videos a part of our everyday life. This is because reading and listening to/watching great audios/videos help to expose the depth of what we think about ourselves and why. It also provides the avenue to fix these thoughts, provided the right books/audios/videos are read/listened to/watched. With active and adequate knowledge exposure, we can always reprogram the voices in our heads in such a way that would make us rise above every form of limitation they seek to bring into our lives.
P.S: As you fight your way through the voices in your head, it would be helpful to know that you are not alone; we all have it, the best and worst of us, royals and commoners, rich and poor. Rather than fight yourself for having the voice, divert all your energy to fighting the voice and insist on winning.
Photo Credit: Dreamstime