Be Someone's Polling Buddy & Make Sure they have a Voter's Card- Presidential Candidate Kingsley Moghalu advises
Sponsored Content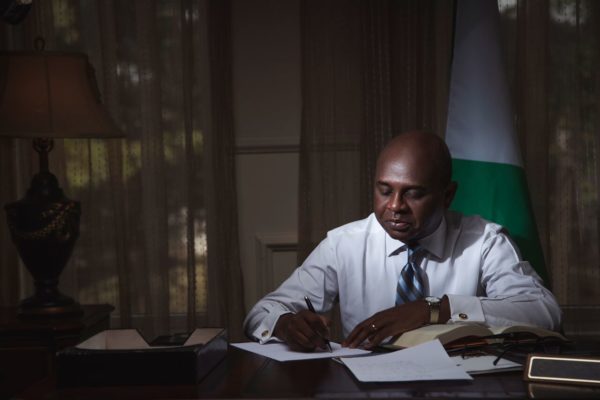 Nigerian presidential candidate and founder, Institute for Governance and Economic Transformation, Professor Kingsley Moghalu has called for Nigerians to stop 'managing' political leaders and recognize that there is no force more powerful and determined than citizens who have decided that enough is truly enough.
The former United Nations official made the statementTuesday, May 1st, 2018 at the Platform, an event organized by the Covenant Christian Centre, Lagos.
Stating that Nigerians are weary and disappointed in Nigerian politics and the country's underdevelopment, Professor Kingsley Moghalu explained that citizens have learnt to lower their expectations, believing that they do not deserve nice things or the possibilities of developing a country with policies that provides solutions for all citizens.
"So we have decided, let's manage the recovery of 165 girls; it is impossible to get back all 265. Let us manage a president who is not personally corrupt, it could always have been worse. Let us take the governor that promises a few flyovers but chases poor people out of our cities as if they are not human. That's the cost of development. Let's pretend that 60 percent of our federal revenue doesn't go to maintaining just 1 million people; after all they haven't killed anybody. Let's manage the one we have, we tell ourselves. Because we can't really get what it is we truly want," he said.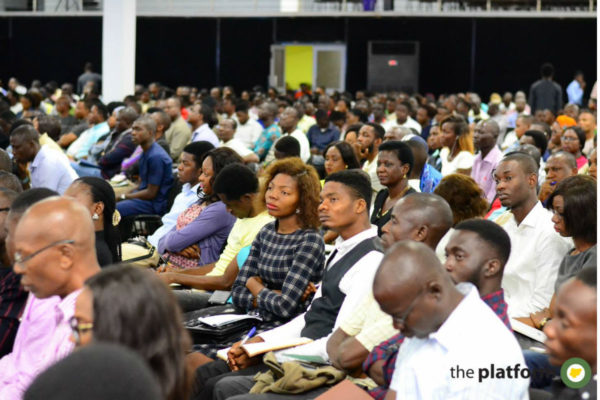 Sharing his experiences from his tour and town hall meetings held across the country – from Benue to Nnewi, Kano and Abeokuta – the candidate emphasized that nothing will stop Nigerians from getting the leadership that they truly deserve in the forthcoming elections.
"Over the past three years, I have spent quality time talking to the people no one really talks to when they hold massive rallies with people they have paid to stand in the sun, and what I have seen has convinced me of something powerful. We did it in 2011 when we together voted a minority president in a country where they told us it wasn't possible. We did it in 2015 when we elected an opposition president in a country where ruling parties never lose national elections. We just have done it for people that we were 'managing', because we didn't think we could get what we really deserved," he explained.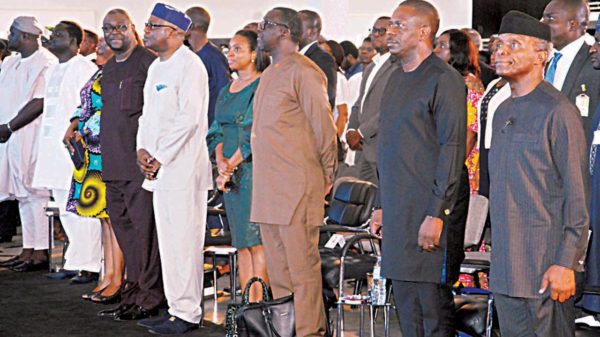 Calling on voters to believe in the coming democratic revolution, Professor Kingsley Moghalu encouraged Nigerians to seek each other out and encourage everyone to vote, sharing the truth about where Nigeria will be if they choose to vote against the status quo.
"We start with one number. Just one. Find one person – a friend, your security guard, the woman who sells fruit around the corner, your work colleague – find one person and persuade them to be there at the polls in February 2019. Be their 'polling buddy' and make sure they have their voter's card, make sure they are aware of the issues. Then, help them be a "polling buddy" to somebody else," he reiterated.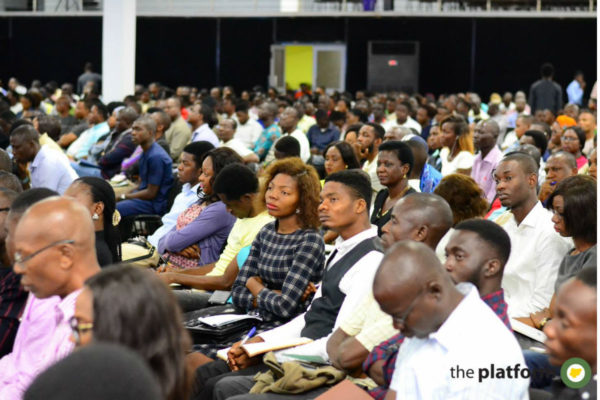 With a view to take Nigeria back from the old political class with their cronies and infuse fresh ideas into solving the country's problems, the candidate said that Nigeria needsto be delivered from 'dinosaucracy' – a politics of dinosaurs, for dinosaurs, by dinosaurs – who have infected Nigerian society with ideas and attitudes that have long since been discredited.
————————————————————————————————————————————————————
Sponsored Content