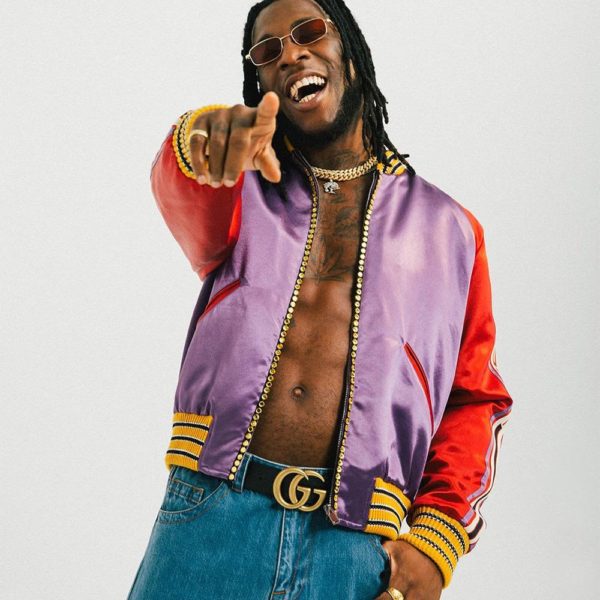 Kanye West released his eighth album "ye" on Friday and another artist is benefiting from it.
Users on social media have revealed that people looking for the album on streaming services are instead finding Burna Boy's 2018 jam, "Ye."
I was looking for Kanye's new Album so I searched "ye" in Apple Music and happened across song called "Ye" by this artist named @burnaboy …. listened to the album for shits. it was FLAAAAAMES HOLY FUCK

— King Petty Khalil (@IHATEHALIL) June 1, 2018
Thank you @kanyewest for hooking us up with @burnaboy 💃🏿💃🏿💃🏿💃🏿

— Cheryl (@CherylCBrown) June 2, 2018
By naming his album 'Ye' when you search 'Ye' Burna Boy's tune 'Ye' comes up, this how I discovered him and now I've listened to Burna's album more than Kanye's!!!

— Cheryl (@CherylCBrown) June 2, 2018
I'm so mad it took Kanye to drop Ye for me to bump into Burna Boy x Ye😭 coz this song bangs🔥🔥

— A Sunflower🌻 (@Milliey__) June 4, 2018
Honestly!
I searched for Ye on iTunes and Ye by burna boy popped.
Out of curiosity, I downloaded it.
Pretty sure I'm not the only one.

— Boost (@BarrNini) June 3, 2018
Burna himself shared a tweet on Monday thanking Kanye. He wrote:
Thank YE!! Numbers up 200%.
Thank YE!! 😂😭 Numbers up 200%. 💰💵💴 pic.twitter.com/d4ojvc3VEQ

— Burna Boy (@burnaboy) June 4, 2018