"It's not all the time that the media reports the truth" – Governor Ajimobi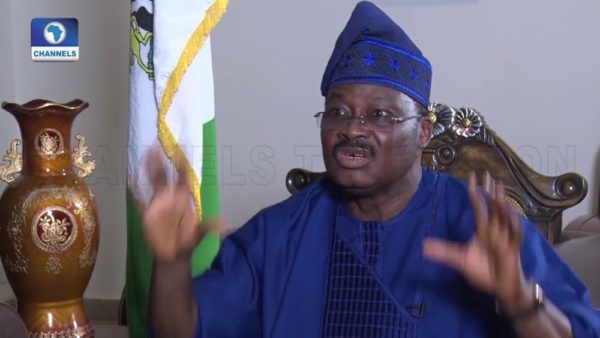 Oyo State Governor Abiola Ajimobi has criticized the media for sometimes reporting false news.
In an interview with Channels TV, Ajimobi said there is sometimes a sensationalizing of news by the media.
He gave an example of his wife traveling to the UK and the Nigerian media reporting that she was detained in the airport after she was discovered with £400,000.
He had been shocked by the headlines, he said, and had reached out to his wife to understand what was happening.
His wife confirmed to him on the phone that the news was false, he continued, and he sued the reporters.
Watch him speak below: