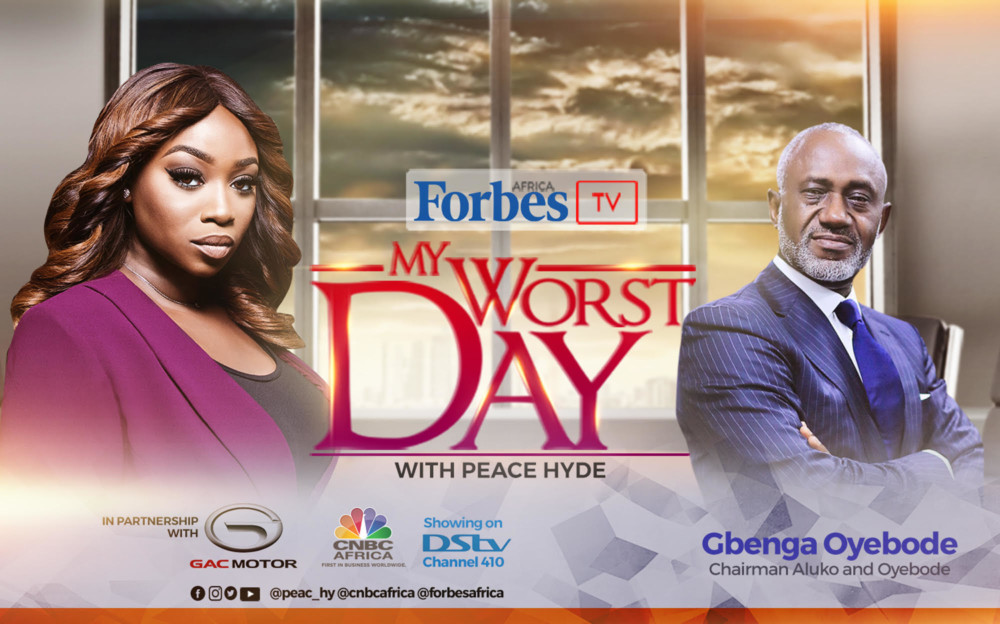 Gbenga Oyebode is one of Nigeria's formidable legal mastermind. He cut his teeth in the country's oil industry and as a savvy entrepreneur providing legal advice to top tier corporate clients, taking a chunk of the business wherever there was an opportunity.
On his episode of My Worst Day with Peace Hyde, here are 10 things we learnt from his inspirational interview.
Oyebode is the chairman of Aluko & Oyebode, one of the largest integrated law firms in Nigeria with over 70 lawyers and three offices in Lagos, Abuja and Port Harcourt. He built his institution to mirror the American legal firm structure, which runs law firms as businesses where each named partner is accountable for their own profits.
Oyebode initially wanted to go into the civil service due to its job security but decided on a more risky entrepreneurial journey instead resulting in one of the most successful law firms in the country.
Always work for something more important than money, for Oyebode, it was the passion to use the law to change the political system with democracy and in the process, money followed.
Always draw from great minds, Oyebode's exposure to great minds in Upenn helped him to hone his entrepreneurial skills and ultimately success.
You are what you read, Oyebode has been reading the readers digest since he finished primary school and continues to do that today. What are you feeding your mind?
Work experience is good for entrepreneurship. Oyebode's tenure at leading American law firm White & Case helped him visualize the type of law firm he wanted to build on his own.
As an entrepreneur, you must always look for areas where you have an advantage. Oyebode decided he would rather be one of 10,000 lawyers in Nigeria than one of a million lawyers in the United States.
Be prepared to fail. Oyebode's first attempt at a law firm failed leading him to pick up the pieces and start all over again. Failure is a necessity for every entrepreneur because it helps you to refine your craft to become better.
Never stop looking for opportunities. From being on several of the top company boards in Nigeria, Oyebode has also shifted from lawyer to investor to take advantage of the business opportunities available to him.
Your business should always be able to survive the founder. Always create a succession plan to ensure your business has a long-term future.