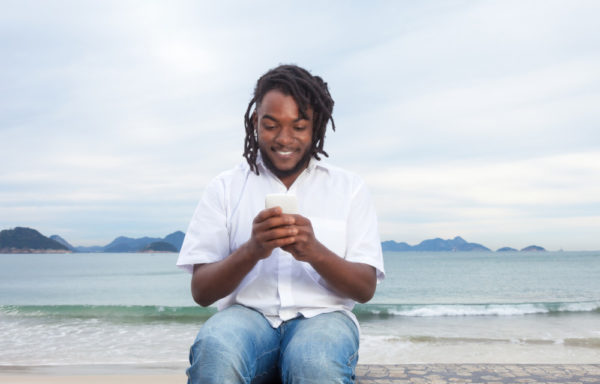 What comes to your mind when you run into someone with a mass of dreadlocked hair, or a number of drawings etched on their skin? Do you get repulsed? Do you feel the need to lay your hands on them and pray that they be exorcised of the demon possessing them? Or do you admire that they are bold enough to express themselves as they deem fit?
It is not a secret that Nigerians tend to associate the wearing of dreadlocks and/or the etching of tattoos on the skin, especially by young people, as a form of immorality. A taboo even. Last year the Director-General of the National Orientation Agency, in a programme organized by the Muslim Media Practitioners of Nigeria, identified wearing dreadlocks, and tattoos (among other things) as the reason for the disintegration of social values. And according to him: "…our youths are now being deceived by the international media with values that are at variance with our culture and the teachings of our religion. The wearing of tattoos, dreadlocks hairstyle, sagging trousers and the painting of hair have become a vogue among our young men and women".
His comments highlight the general assumption that wearing of tattoos and dreadlocks came with other "immoral" trends introduced to Nigerians by colonialism and westernization including sagging of trousers, unconventional piercings and same-sex relations. But how true is this, really? Ethnographic and historical texts reveal that tattooing has been practiced by just about every human culture in historic times, including Africans (ergo Nigeria). Actually, research shows that tattooing has since been used by Africans in rituals, before colonization. In most African cultures, it was a major aesthetic and cultural component as can be seen on sculptures in museums around the world. The earliest evidence of tattoo in Africa was discovered on an ancient mummy in Egypt in 1994 BC but then, there is the sculpted face of Queen Idia of Benin Kingdom which sports two marks on her forehead. While people refer to it as scarification, it is essentially tattooing, as it involves a permanent modification of the body.
As it was in the old times when these "scarification" were not only marks of beauty but marks carved to transmit complex messages about identity, religious beliefs and social status, tattoos in recent time is a form of artistic expression. Sure, the most common tattoos are decorative, or related to current fashion, but people get tattoos for various reasons that can be classified as symbolic rather than immoral. People get tattoos to match their spouses, as a symbol of their commitment to each other; a citizen can get a tattoo with the map of Nigeria as an indication of group membership; others could get several other tattoos either as a status symbol, for permanent cosmetics, and even as an adjunct to reconstructive surgery. A Christian could carve a cross on his arm to express religious purposes!
There is the other argument that tattoos are against religion, and that is the reason why it is immoral. However, besides Judaism (based on the Torah which outrightly bans tattoos), there is no authoritative Islamic or Christian prohibitions on tattoos. Some Christians will argue tattoos are condemned in the Bible at Leviticus, but that verse is not necessarily binding, just as prohibitions like "nor shall there come upon you a garment of cloth made of two kinds of stuff" (lev 19.19) are not binding to Christians. It is Jewish ceremonial law binding only upon the Jewish. In fact, Neopagans even use tattoos as an expression of their beliefs . With Hinduism, it is not clear if tattoos are allowed culturally or religiously.
Regarding dreadlocks, which are essentially twisted locks of hair, it is more than just a rugged hairstyle. While some wear them for aesthetic reasons, others have a deep cultural and spiritual connection to them. Many Rastafarians in Nigeria (a religious movement bred in Jamaica) wear it for religious reasons, and others wear it as a symbol to honor their roots, as they believe that it represents a resistance to Western or Euro-centric hairstyles while. In America, dreadlocks are actually considered become symbolic of blackness and black culture, as they believe that it embodies both joy and struggle unique to the black community, why then have most Nigerian refused to perceive a deeper meaning and then cast it off as just immoral and even untidy.
The truth is that you will most likely be stopped by a SARS official when you are seen on the road (especially as a dude) wearing dreadlocks. Also, companies (excluding creatives) will not hire you until you agree to shave it off. They view dreadlocks through heavily judgmental eyes, and even see it as some sort of threat.
Why people so interested in the moral implications of tattoos when there might actually be none? Emenike (Pharoah's Hound Tattoos and Piercings), a popular tattooist in Abuja, had this to say when asked to share his opinion on why Nigeria believe dreadlocks and tattoos to be immoral:
"Nigerians are in mental, religious and identity slavery. The white man has thought us how to dress, look, act and conduct our affairs to mirror theirs. The black man's hair naturally turns into a lock effortlessly. The tribes of old and even present practice tattooing directly or indirectly. In Edo land, markings are made on sick people and herbs are placed on them, leaving a coloration which is the same as tattooing. Some Nigerians and Africans are strongly under the influence of the European intervention, that is why African women would prefer fake hair to their natural hair. Some even bleach their skin, and people respect you when you have an accent. Mental slavery is the simple answer."
What are you own thoughts? What is it about dreadlocks and tattoos that make Nigerians think of immorality? Let us know!
Photo Credit: Dreamstime