Ramsey Nouah talks Nollywood's lack of structure on New Episode of Rubbin' Minds | Watch on BN TV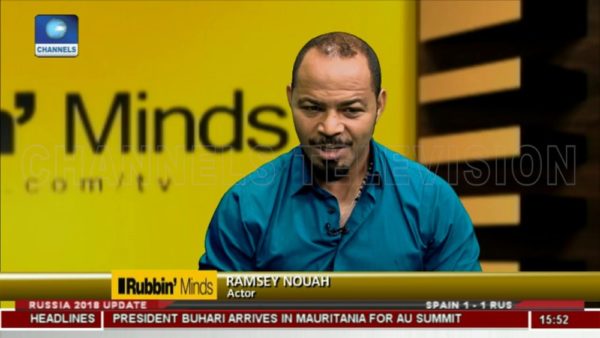 Nollywood actor Ramsey Nouah was a guest on "Rubbin' Minds," and he discussed the industry's lack of structure.
People are more conscious about their looks, the actor said, more than the art.
Asked if he feels there was a lot more depth in the past than there is now, Ramsey said, "Yes."
It's not exactly the fault of the people in the industry, the actor continued, but rather that of the market, as that is what they're looking for.
See the interview below: