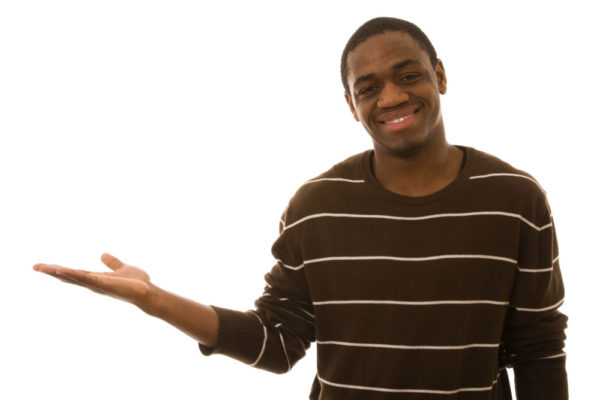 I left for Lagos a few years ago in search of better opportunities in media. Months before that, I had read as much as I could about getting a job, the qualifications I needed, and many other things as such.
I attended a training organised by a top media company in the city immediately after NYSC, thinking it would be my launching pad to the world. I believed I would get job offers like they were nothing.
To my surprise, as I searched the internet, not only were the jobs really few and far between, but most of the places I applied to never even replied me. Sometimes, our heightened expectation of people or events, often based on weak and unreliable assumptions, are what make rejection most devastating.
After a while, I felt since it would be insanity to keep doing the same things and expect a different result, I chose to switch my methods a bit. I listed the companies I wanted to work with and started cold calling and visiting them one after the other, believing a verbal conversation would do what an email could not do.
When visiting those companies, instead of taking a bus, I would walk the streets to save money. Alas, my desperation and never-give-up attitude didn't stop the constant nos from dripping in.
At some point, it seemed like with every no I received I lost a little energy. I was almost getting tired. My optimism was draining so fast, it could only take a little while before it reached reserve. Anytime I talked to friends and they suggested somewhere new for me to apply to, I'd have already either been there or sent them an email.
I even had a close friend I expected to be more encouraging tell me to start seeking other options. My struggle was mainly because there was a specific kind of job I wanted, he said. So I zoned in on that to the exclusion of all others. Sometimes, our biggest source of rejection and discouragement could be from friends and family who we expect to accept and encourage us no matter what.
Anyone who has had a similar experience would be able to relate to Mr Eazi's story of how he said a career in music was what he wanted to pursue while everyone else felt he should get a "proper job" instead. He was not really hurt until his sister who had always been his biggest cheerleader came to him and said she also thought he should get a proper job.
I began asking myself questions like "am I not good enough?" "Are my skills not up to par?" "Why are they not even calling me for interviews at least"? "Why do they not even want to talk?" Sometimes, rejection has a way of making you doubt yourself.
Have you ever seen a job advert that looked just like you? You do everything to craft the application and make it as bespoke as possible, just to be gifted with silence. Silence could sometimes be worse than a no. When you get a no, at least you know where you stand. But when there is no word at all, you start to doubt if you were even noticed.
After praying and waiting for God to shine His light, I saw some contract job application that was just about to close. I almost did not apply; I was tired from a long walk that day. But, it occurred to me that God cannot come down from heaven and provide bread. I had to give Him something to work with. I couldn't possibly expect anything if I wasn't applying.
I picked up my tired self from the bed, opened my laptop, and crafted the application in the best way I knew how. I wasn't expecting a reply; I felt it would most likely be another wink-in-the-dark. Rejection has a way of sapping out all of the positivity in us until we start subconsciously expecting only negative results.
To my deep surprise, a few weeks after, I got a reply that I had been accepted to work for the company for a while. I worked for them and once the contract was over, I was back to where I was before. However, that experience was and is still really valuable to me. Those moments of achievement, acceptance, or other positive experiences we have in life should be celebrated, marked and held dear. They provide the strength to fight and move on whenever we pass through the tunnel of rejection.
A few weeks later, I got an email from the same company saying they needed my services for an even longer contract period. I later became a permanent staff and I have changed jobs since then.
I have had to deal with rejection in other areas of my life but, though all of it happened within a short period of time, I learned how to deal with it in a smarter way. I learned that "No" is just a part of life and you might have to get it in different shades and sizes before reaching the "Yes."
Photo Credit: Dreamstime