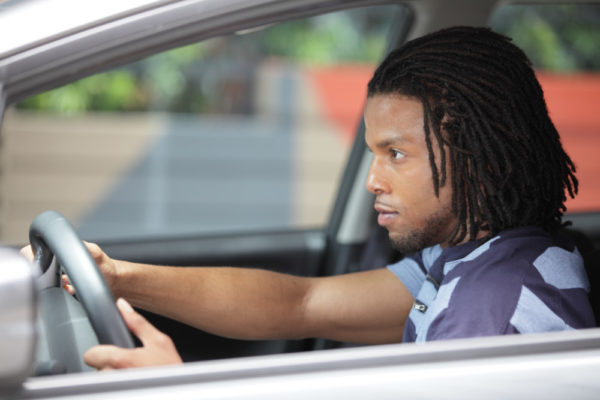 According to the FRSC 2016 Annual Report, a total of 69,033 commercial and 331,106 private number plates were registered nationwide for the year 2016. In Lagos State alone, the numbers were 29,122 commercial and 165,419 private number plates.
With Nigeria having only about 60,000km of motorable roads, many number plates produced over the years are as a result of urbanisation concentrated in major cities, and road transportation is responsible for about 95% of transportation in Nigeria.
These mentioned factors have led to an increase in vehicular density in major cities (Lagos, Abuja, Ibadan, etc) and nationwide in general. Therefore, it is necessary to suggest tips for driving safely in traffic congestion.
Be Familiar With the Road
While it's impossible to be familiar with every road, it's definitely an advantage. It will help the driver keep to a better lane, avoid busy junctions, meander safely and avoid potholes when necessary.
Remember there will always be the risk of running into potholes;  you must ensure that you drive properly and and do everything to avoid danger.
Create a Four-Second Distance
In traffic, a four-second distance is advised, as this could either be used as a braking distance when the need arises or a way out in the case of an emergency or vehicle breakdown.
Vehicle breakdowns are commonplace on the highway, due to factors like vehicle overheating, ignition problem, crashes, etc. Having a four-second distance between you and the vehicle in front of you can never be over-emphasized. Besides, road safety experts have always advocated that this be practised whenever driving.
Keep Valuables Away
Traffic congestion gives room for criminal intentions. To avoid being a victim, keep valuables away from the reach of marauders. If possible, keep your phone in any of your vehicle's compartments, since the law doesn't permit you to use your phone while driving.
Know the Vehicle You Are Driving
Understanding the vehicle you drive will definitely give you an edge while driving in traffic. Vehicles with ignition problems are not to be switched off in traffic; those with stiff steering wheels are to keep an extra distance between themselves and the vehicle in front; those with overheating issues are to be driven on a service lane for easy pullover when overheating.
Be Alert
While in traffic, drivers with different experiences, vehicles with different mechanical and electrical issues, are all bound to be found. So to avoid crashes, delays and hiccups, you are to be on alert. Avoid getting too close to trailers and trucks whose loads you aren't sure are screwed safely. If you adhere strictly to the aforementioned, this will greatly help to avoid unwanted circumstances and also help you to switch lanes and find possible ways out when needed.
Be Focused
Several things can serve as a distraction to any road user, especially the motorists in traffic are endless. They range from pedestrians, hawkers, occupants of the same vehicles, to animals. It is your duty as a good driver not to be distracted while driving.
Obey Traffic Rules and Enforcers
Keep to your lane and drive within the speed limit. Overtake only when necessary, lawful, and safe. Don't put others under unnecessary pressure, honk when lawful and when you are sure it won't distract or create panic for other road users.
In conclusion, please avoid traffic congestion totally if you can. You can do this by leaving earlier, anticipating traffic, plying the less congested routes, avoiding where there are major hotspots and junctions, etc. And if you happen to find yourself in traffic, kindly adopt these tips.
Please remember it is your responsibility to avoid potholes, give way for pedestrians where there are zebra crossings and no bridges, and to adhere to all traffic rules. Your safety is your responsibility.
Photo Credit: Dreamstime