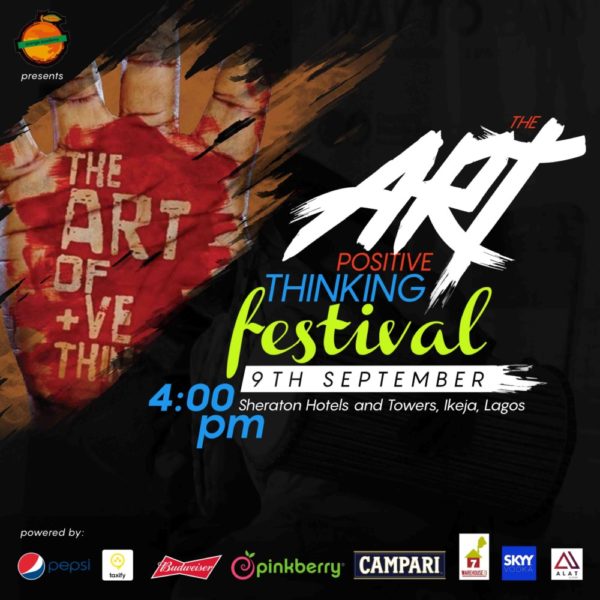 It's about that time of the year when Africa's first Practical School of Integrated Brand Experience and Idea Management, Orange Academy, holds the Art of Positive Thinking Exhibitions and annual Immersion ceremony themed 'The Game Changer'.
The Academy is set to showcase creative works done for social causes and induct recent graduates of the class of 17th and the 18th session of its most prized program; The school of Integrated Brand Experience (IBX).
Date: Sunday, September 9th, 2018
Time: 4:00pm
Venue: Sheraton Hotel, Ikeja-Lagos
The Immersion ceremony is an annual rite of passage for every graduating Brand Experience Specialist and an induction into the Art of Positive Thinking (APT) through the exhibitions of creative works from students that will conscientize the public on topical societal issues.
This year's Art of Positive Thinking (APT) Immersion which also serves as a rallying point for stakeholders and opinion shapers in Nigeria's brand and marketing industry is slated to hold on Sunday, September 9th, 2018 at Sheraton Hotel, Ikeja-Lagos. The graduates are to showcase some of their creative works focused on 'Dyslexia' and 'Election violence' as a part of this year's APT Initiative.
With well over 5000 Alumni scattered across the diverse economic landscape, Orange Academy in technical partnership with CoolBrands House of the Netherlands has for over a decade been at the forefront of discovering, developing and deploying young talents for the Brand Marketing Communications and Nigeria's Commercial Arts Industry.
Events at this year's Immersion is expected to kick off by 4 pm with an open exhibition which will be followed up with a series of outlined activities.
However, for further information on the 2018 Orange Academy Immersion, how to exhibit your products at the event or about any of the Academy's program, call 07045863980, kindly visit www.cluborangeng.com or send a mail to [email protected]
---
Sponsored Content