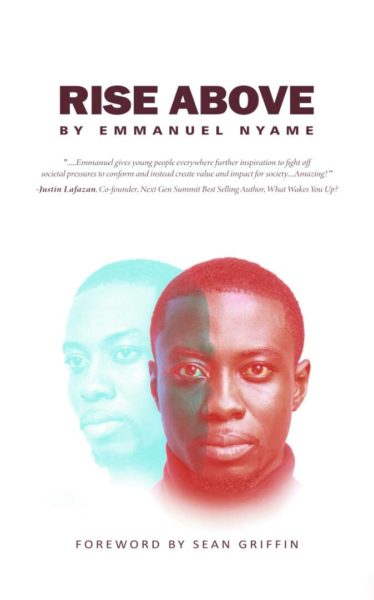 My life as a business person stood out while in secondary school. The opportunity came on the wheels of the Junior Achievement company program. Richmond Anku and Lawrence Omane, my dormitory mates approached me to discuss the opportunity of having me join this program during one evening studies. The Junior Achievement company program allows students to start companies and sell the company's products directly to their fellow students. We were given a manual on how to build a team and other necessary steps needed to kick-start a student run company. Initially, I was not convinced but because I had just read the book, Rich Dad Poor Dad by Robert Kiyosaki, I had a strong urge to become my own boss and impact people rather than seeking for jobs after school. I accepted the offer and we started to think about ideas that we could sell.
I subsequently contested for the position of president of the new company but I lost brutally. I later reapplied to serve as the VP of Productions and won. During the initial stages of the company we encountered a lot of myths and did not know how to go about certain ideologies and assumptions. Throughout my entrepreneurial journey, I have come across very intelligent young people who are itching to start their own businesses. I believe it is great to have a dream and it is okay to want to own a business empire or a group of companies. However, there are certain myths that either prevent us from executing our ideas or even progressing to the next stage when we are hit with challenges, be it financial or other problems. Is it easy to start a business anyway? Before I became a part of the Junior Achievement company, this, among others was the thought I had to contend with. I am hoping that these suggestions from my personal experience can clear your doubts and point out why you may be unable to sign that contract, increase revenue, or take your idea to the market place. What kind of business would you want to start?
Let us first clear some myths:
Capital
One common myth that most young people face is that one needs huge capital or equity investment to start a business. Many startup founders go through the hustle of creating huge budgets for their businesses for their first six months of operation. We started the Apex Junior Achievement Company with just GHs 20 (US$5). We were able to manage. Instead of going to borrow monies to start, all 5 founders donated towards the initial capital. Then after making our final decision to sell bags and souvenirs for students, we entered into a trade agreement with producers of these bags which allowed us to pay them when we had sold each bag! It was that easy. We made a lot of money. No matter how brilliant your business idea might be, no one would have 100% confidence in investing in it unless you are able to prove your go-to-market strategies, revenue generation models, demonstrate that your assumptions have been tested and finally a unique selling proposition has been developed…"
On RESPONSIBILITY
"One of such global ideologies that has contributed greatly in shaping the way we live is, not taking responsibility for one's actions and decisions in life. A significant number of people believe that whatever happens to them is by chance or that the universe planned it. Others go to the extent of blaming others for every 'bad' thing that occurs to them but the bottom line is that whatever happens to us, good or bad, is a result of the decisions we took in the past.
For example if someone is not excelling in exams, to the larger extent, it is not the teacher's laziness that caused their failure, neither is it the poor quality of study material that the lecturer gave out, but the onus should be on the individual who did not excel in the exams. If that individual decided to dedicate valuable time to study every day, he would have been successful. In many typical situations, people blame their inability to achieve certain goals on external factors that do not relate to their core business. We often hear that the management team is to blame for disorder in prices, low turnover, and a number of other negative conditions in a business. Thus, people deduce that management is the reason why a business may fail to meet its target. Rather the question should be this: What did employees do to avert that failure or how much did each employee contribute to that failure?"
On MORAL INTEGRITY
"It used to be that kindness, truthfulness, humility, peacefulness, support, contentment, hard work and all the other virtues you can think of were treasured qualities at the workplace, such that they were even a basis for praising, exalting or promoting others to higher positions. Sadly, that is not the case any more in many parts of the world.
Today people readily falsify documents to acquire loans and investments to expand their businesses; employees embezzle funds belonging to the company to set up their own business. Some would rather just wish to see their competitors collapse. The landlord is ready to cheat the tenant, and so too is the market woman who is ready to take undue advantage of her clients by charging very high rates. These acts have become so common that there is no shame in pursuing such unwholesome behaviors any more.
Why is this so? There are a number of factors driving these behaviours. It can be attributed to the trappings of success; the desire to display wealth; the need to have what other people have and a society that values riches more than a good name, favours instant gratification over hard work; and economic downcast."
Enjoy the full book available on Amazon in two versions, Kindle eBook and Paperback; and do not forget to recommend to your friends and colleagues.