#PVCitizen: Today Is Your Last Chance To Get Your PVC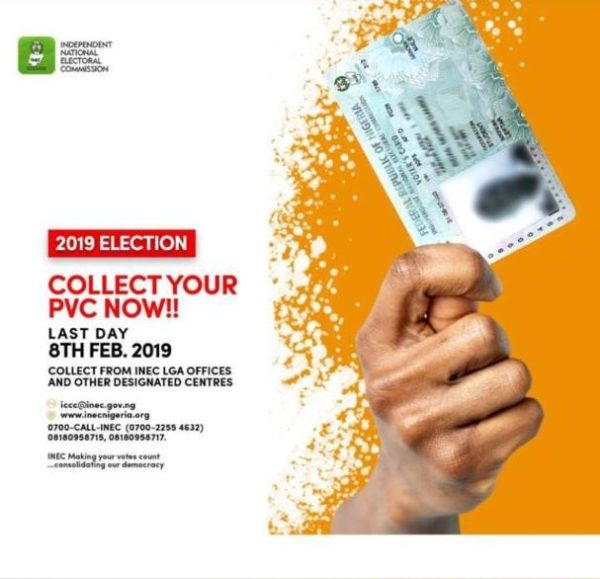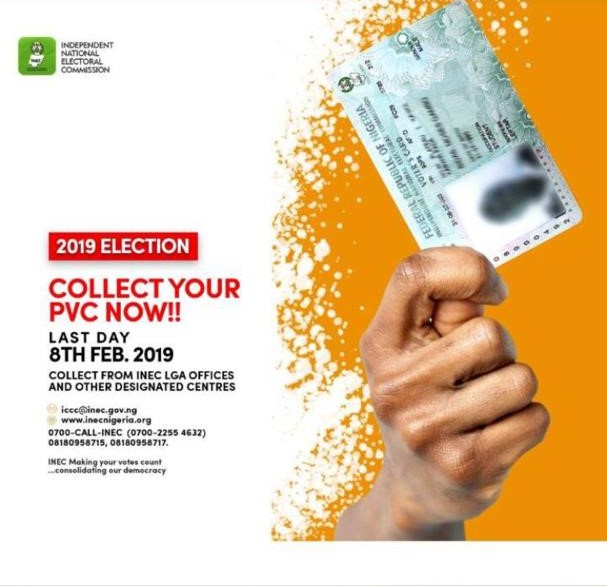 Today is the last day you'll be able to get your Permanent Voters Card (PVC). Today, Friday, February 8. Only a week to the 2019 presidential and national assembly elections.
It's raining in Lagos, and probably in many other states, but please don't let that stop you. Go get your PVC so you can vote next Saturday and then two weeks later.
There are many places where different issues have been encountered, issues like PVCs not being ready or people finding out that INEC printed three PVCs for them.
What you can do is continue to complain to INEC, demand that they provide your PVC.
On their social media pages, in their officers, don't let them rest. Let them know the importance of your PVC to you.
If you're in Lagos you can reach INEC on 09056369789 and 08145419483, keep calling until they solve your problem.
Next week Saturday, the Presidential and National Assembly elections will arrive. Go pick up your PVC now, so you can vote. Please.