This Easy Cook Healthy Efo Riro by Minjiba Cookey is Perfect for Weight Watchers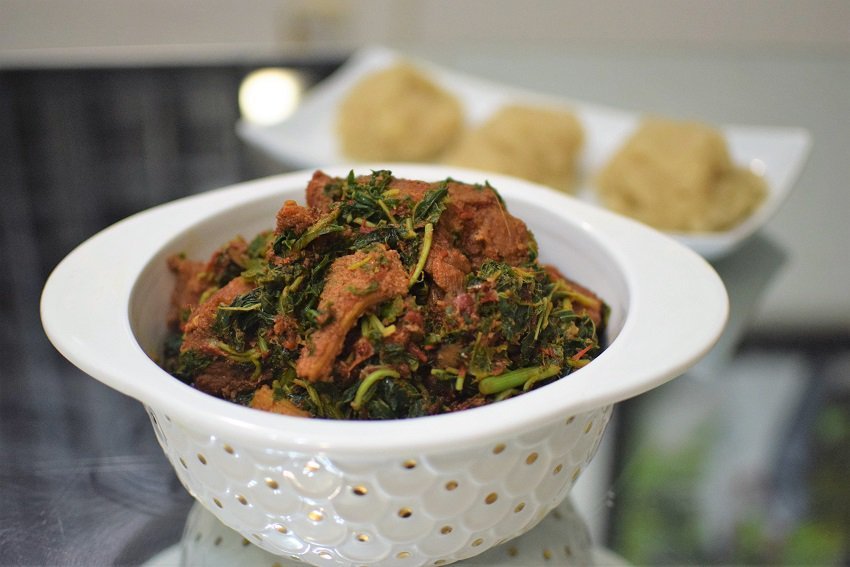 Trying to become a part of the fitfam and can't seem to stop craving Efo Riro?
In this video, food blogger Minjiba Cookey shares an amazing healthy recipe for Efo Riro. So you don't have to cut Efo Riro out of your diet plan.
She wrote:
Hello! Efo is a green leafy vegetable plentiful in Nigeria. In this video I make a healthy version of Efo Riro soup. The main benefit of this recipe is it is made without seasoning cubes – that's right, no MSG. Instead I use pink Himalayan salt and powdered crayfish to pack a flavour punch that works. If you want to enjoy a tasty local dish in a healthy way, this video is for you. Also, this recipe is Paleo, Whole 30 and Keto compliant so what's not to love?
Watch how she made it below: