Niyi Ademoroti: For Bobrisky, it's All About the Money
For someone whose daily life involves insisting upon their humanity, when others continue to declare its invalidity, you expect that they not themselves vilify their existence. When every day you wake up and don your armour, knowing that the world you're going out to face is made up of pointy ends, why in the world do you pick up a sword and turn it on yourself?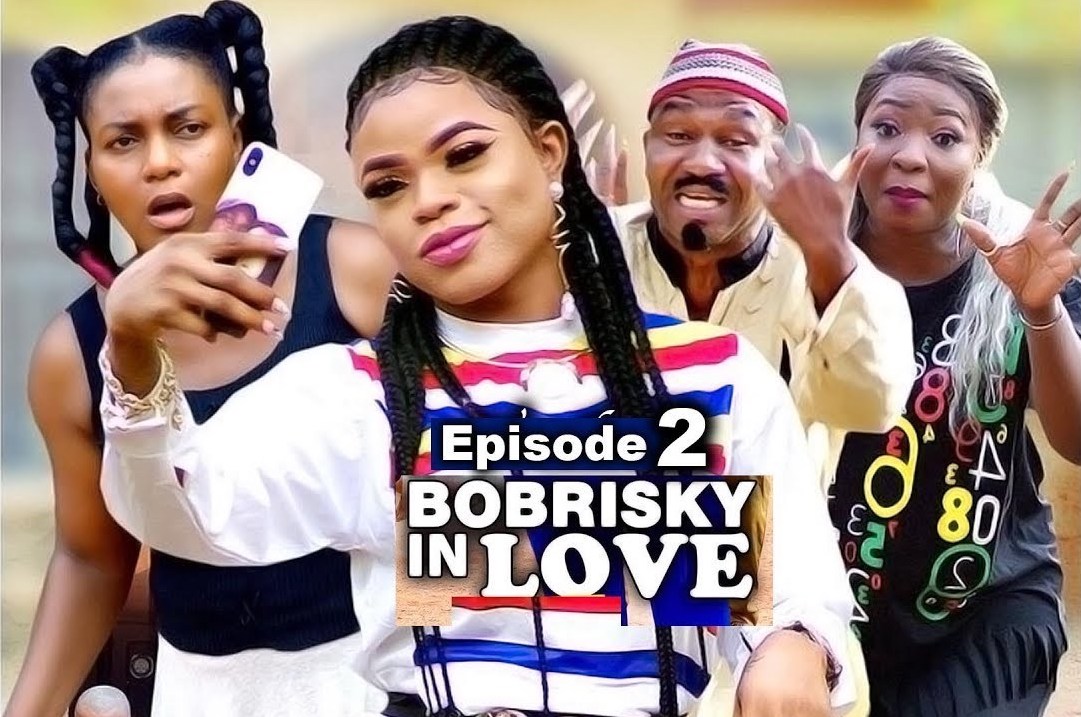 Look at it this way: I was curious. It was there everywhere I scrolled: the National Film and Video Censors Board had set up multiple panels to investigate the movie Bobrisky in Love. Everyone knew the movie was going to be controversial, upset Nigerian sensibilities. But by that much? I hadn't been bothered enough to see its trailer when it made the rounds. But now? Now I had to see the whole thing.
I searched YouTube for the trailer, discovered it had been taken down. I surmised that the Censors Board move had spooked the producers, forced them to pull the plug. Instead, I found Ojuloge Obirin, Bobrisky's 2017 debut in Nollywood.
Now, look, I wasn't expecting much. I know what Nollywood's like. Compounded by it being a movie vehicled upon the (ill) repute of its lead; I knew its ilk. But, you know, passionate about human rights as I am, I'll take whatever representation is available. Besides, the Nigerian who settles to enjoy Africa Magic isn't pliant to the subtle proselytising of a show like Transparent, where the lesson to be learned is to be deduced from the lives of its helplessly-human characters. That Nigerian, instead, demands a moral fable, with the plentiful Bollywoodesque soliloquies of its characters, detailing their motivations, their every thought. That Nigerian is accustomed to a ribbon-tied To God Be the Glory ending. So, yeah, not expecting much.
Ojuloge Obirin, directed by Elijah Tolulope Rotimi, has Bobrisky – real name Idris Okuneye – and Tayo Sobola play the brother and sister duo of Bobola and Sayo. Bobola is a crossdresser, garbing himself in Sayo's clothes and wearing her makeup. Sayo disapproves of her brother's femininity, but is unable to express this disapproval as Bobola is the favourite child of their mother, played by Toyin Afolayan, also known as Lola Idije.
Much of Ojuloge is centred around Sayo's daily life, which consists solely of her seeking out sex, complaining about her brother, and having rows with their mother. The little we see of Bobola has him dancing to music and waiting for his sister to leave the house so he can rifle through her clothes, pick out a dress for a party he intends to attend. The rest of Ojuloge is made up of a man, Lekan, whose relevance is not apparent until in the penultimate scene of the movie (we only see him arrange sex meets), and the staple Nollywood comedic plug: a ridiculous gateman.
The movie is so bad, guys; but that's hardly the point.
For someone whose daily life involves insisting upon their humanity, when others continue to declare its invalidity, you expect that they not themselves vilify their existence. When every day you wake up and don your armour, knowing that the world you're going out to face is made up of pointy ends, why in the world do you pick up a sword and turn it on yourself? Blood of Jesus.
Here's how Ojuloge ends: Sayo is dying of some mysterious illness, and she confesses that she'd been, in typical Nollywood fashion, using men for blood money. Unfortunately for her, though, the last man she used, Lekan, also used her for blood money. (Blood money-ception, guys.) Their jujus clash and both are wasting away.
But wait! How does Bobola come in?
Sayo had met Lekan when he had visited their home to see Bobola. She had revealed to Lekan that Bobola was a man, not a woman, saving Bobola's life. She had offered herself in place of her brother, teased her authentic femininity.
Which leads us to Bobrisky's final act in Ojuloge: Bobola pulls off his wig (his sister's, probably), and promises never to dress like a woman again. Mi o se bi obirin mo oo.
After Ojuloge ends, on my YouTube autoplay, is what else but Bobrisky in Love?
Bobrisky in Love is, for some reason, cut into a four-part series. The first three parts nudge the 35-minute mark, and the fourth reaches just over forty minutes. Its plot is much clearer: Kerechi (Bobrisky) travels to the US a man, engaged to Nwaka (Queen Nwokoye), but returns to the village a transgender woman named Cherry B. Nwaka insists on marrying Cherry B, for whom she had refused several "suitors." Kerechi's father, Achike (Chika Anyawu), too, is invested in Cherry B transitioning back into a man; he aims to be conferred with a chieftaincy title, and he needs a male heir for that to happen.
By the third part of the series, you start to feel like maybe the derision of transgender people is the aim. Everyone objects to Cherry B's existence, vehemently so, including those who in the dark of the night sneak to her window, wanting "just a kiss." The priest and medicine men who are consulted to "deliver" Cherry B cannot decide if she is a she or a he, even after they have been "delivered" by her, their pants down their ankles. There's also the soundtrack, with its refrain To be a man e no easy, I chose to be a lady, as though the difficulty of masculinity in a patriarchal world is why transgender people transition.
A tender scene between Achike and Cherry B attempts to change your mind, after the first priest has failed and has been "delivered." The father and his daughter sit on plastic chairs outside their home, and Cherry B begins: "Look, Papa. I am already who I am. Accept that I've changed. I love you so much, Papa." It's back to regular programming after that, though, the derision scaled up. Even Cherry B's best friend Chommy's (Anita Joseph) poor imitation of the exhaustion of elite Nigerians on the prejudice of the masses "Ahh! Nigeria" sounds more ridiculous than censorious.
Bobrisky in Love ends much in the same fashion as Ojuloge: Bobrisky's character denouncing his real life self. Cherry B, after escaping captivity (Nwaka handcuffed her to herself and threw away the keys), returns to say it was all a joke. He remains a man, and will marry Nwaka. Everyone is happy.
While writing this essay, in the middle of seeing these movies, a friend and I discussed our shared admiration for real life Bobrisky. Her insistence on being who she is, loudly and publicly, in a society that insists on homogeneity and punishes anything other, is daring. We rationalised her ignorance, said to ourselves and to each other: how can you expect the knowledge of how to properly carry out LGBT activism from someone who is unable to speak properly. We blamed the Nigerian school system. After seeing the movies, though, we reached another conclusion.
Those looking to Bobrisky as an inspiration can learn a few lessons from Ojuloge and Bobrisky in Love. Sure, her being unapologetic in person remains subversive. Bobrisky remains an icon of unashamed and unabashed living. But her consistent disregard for what they think she stands for, what they believe she is – an LGBT person, out there in people's faces – indicates that for Bobrisky, identity means jacksh*t. There is no awareness of what she symbolises; she doesn't know. And by letting herself be used as a tool for reinforcing these transphobic ideals, Bobrisky proves that not only does she not give two f***s about what the society thinks of her, she also doesn't give a damn about people like herself. It's patent Nigerianness: for the self, not for everybody. Because, as we all know, in Nigeria, the only sin is poverty. For Bobrisky, it's all about the money.