Nigerian American Mother-Daughter Nurses Uchenna & Ona Onyia are Jimmy Kimmel's #HealthCareHeroes of the Week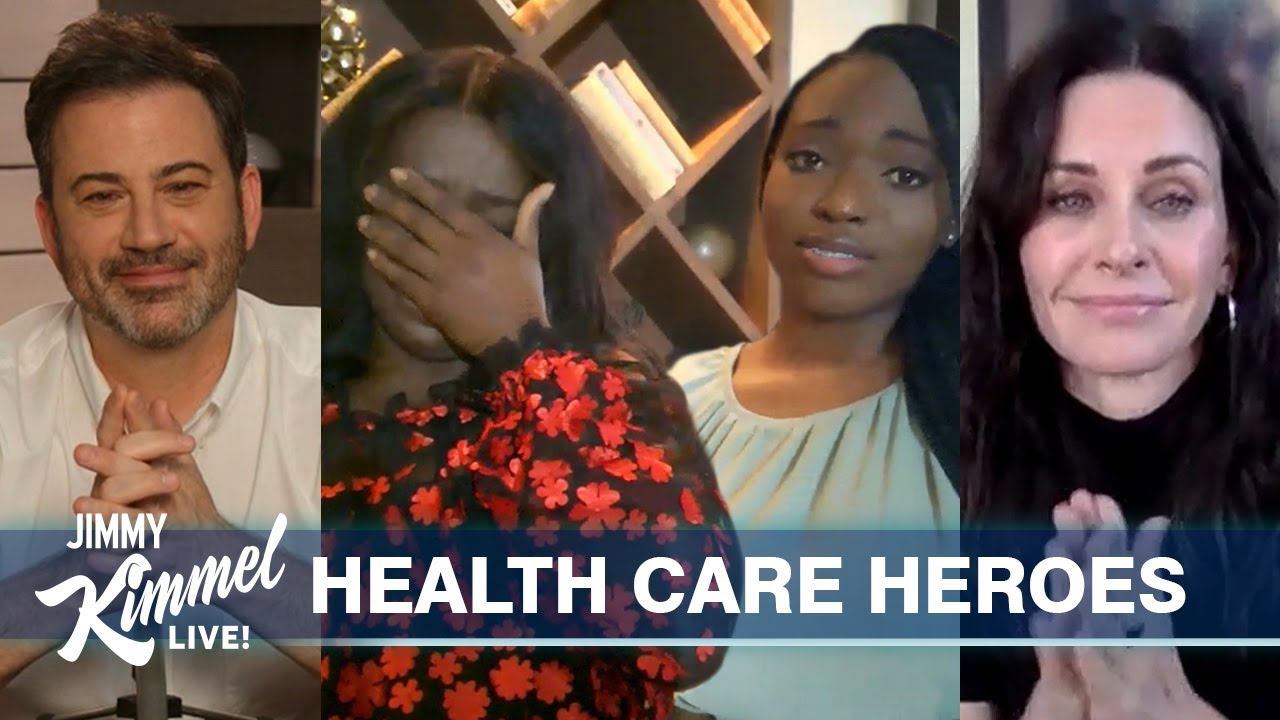 Uchenna Onyia moved to the US after a bad marriage and started out working as a waitress while studying to become a nurse. She got her LPN license, her RN license, and then got her Nurse Practitioner license. Her daughter, Ona, followed in her footsteps, and now they're both nurses practicing in Arkansas.
Well, until the coronavirus crisis in the US.
The mother-daughter duo decided to travel to New York, the epicentre of the crisis in the US, to help save lives.
To appreciate their bravery, Jimmy Kimmel enlisted Courteney Cox to surprise them and the other nurses in their hotel with NY style pizza from F&F pizzeria in Brooklyn.
They also got the folks at Mary Kay to gift them $10,000 each, along with hand sanitisers and skincare gift boxes for all the other nurses in their units.
Watch Uchenna and Ona talk about moving to the US from Nigeria, and deciding to fight the coronavirus from the frontlines: