Ferdy Turasenga tells it all- Entrepreneurship & Growing Up in Rwanda on "Under 40 CEOs"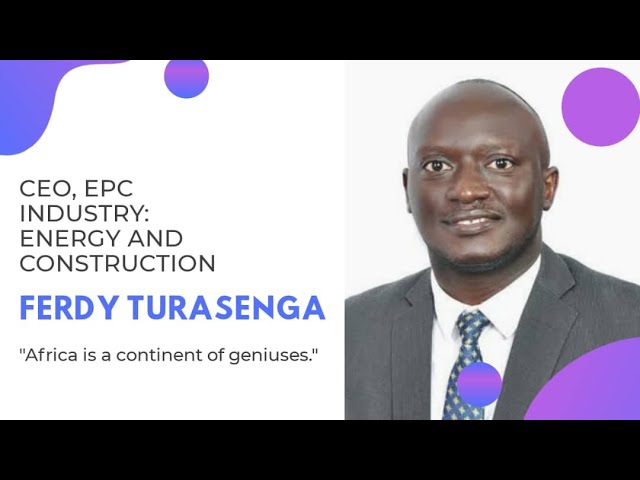 Familusi Akin Babajide (FAB) sits with Ferdy Turasenga, the CEO of EPC Africa Group of Companies, on this episode of "Under 40 CEOs"
Ferdy Turasenga who started his education in Burundi, returned to Rwanda in 2000 to attend High School at Lycee de Kigali with a focus on Maths and Physics.
He studied Electrical Engineering focusing on power systems Engineering (Heavy Current) at the Tshwane University of Technology in South Africa.
His firm, EPC Africa, which he described as a family of 3 companies (AFRILOTT, CEC and ENERGICOTEL) is focused on Engineering, Renewable Energy, Procurement, Construction and Consultancy.
Ferdy Turasenga is a pioneer in Rwanda who operates as an Independent Power Producer with 3.32 MW connected to the Rwanda National Grid.
Watch below: