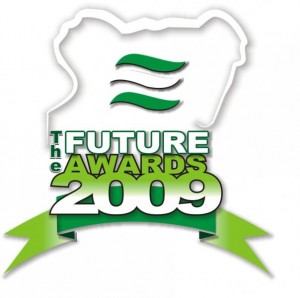 The Future is NOW!
Young people from all over the country have became accustomed to a new tradition. Every January, they look forward to the awards ceremony that celebrates the best and the brightest Nigerian youth. Its that time again and we are gearing up for the 2009 edition of the Future Awards. On the 30th of September, the campaign officially kicked off with an event at the MUSON Centre. The guests were welcomed into the venue by the anchors, Cool FM's Gbemi Olateru-Olagbegi and comedian, Jedidiah. Redstrat's Creative Director, Chude Jideonwo set the tone with a stirring speech titled 'Yes We Can'. It was announced that the categories were finally expanded from 15 to 20. There were also fantastic musical performances by Bez Idakula, Omawumi, Rooftop MCs and MI.
This year's the Future Awards is doing things differently and making a marked effort to include youth based in all parts of the country. In order to achieve this, a tour including a series of townhall events will be held in various states of the federation. So far – Abuja, Enugu and Benin have 'felt' the Future.
We are looking forward to the Future Awards 2009! Cant wait to see who made the longlist of nominees…
'I am the Future' campaign – IK Osakioduwa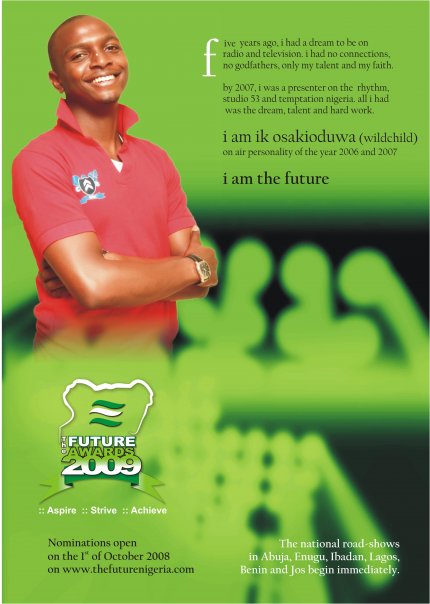 Photos from the Future Awards 2009 journey so far..
Launch Event in Lagos, Townhall Events in Enugu, Benin & Abuja
The Future Awards is by the Redstrat Team – Adebola Williams, Emilia Asim-Ita and Chude Jideonwo