It's your regular dose of  My Style!!!!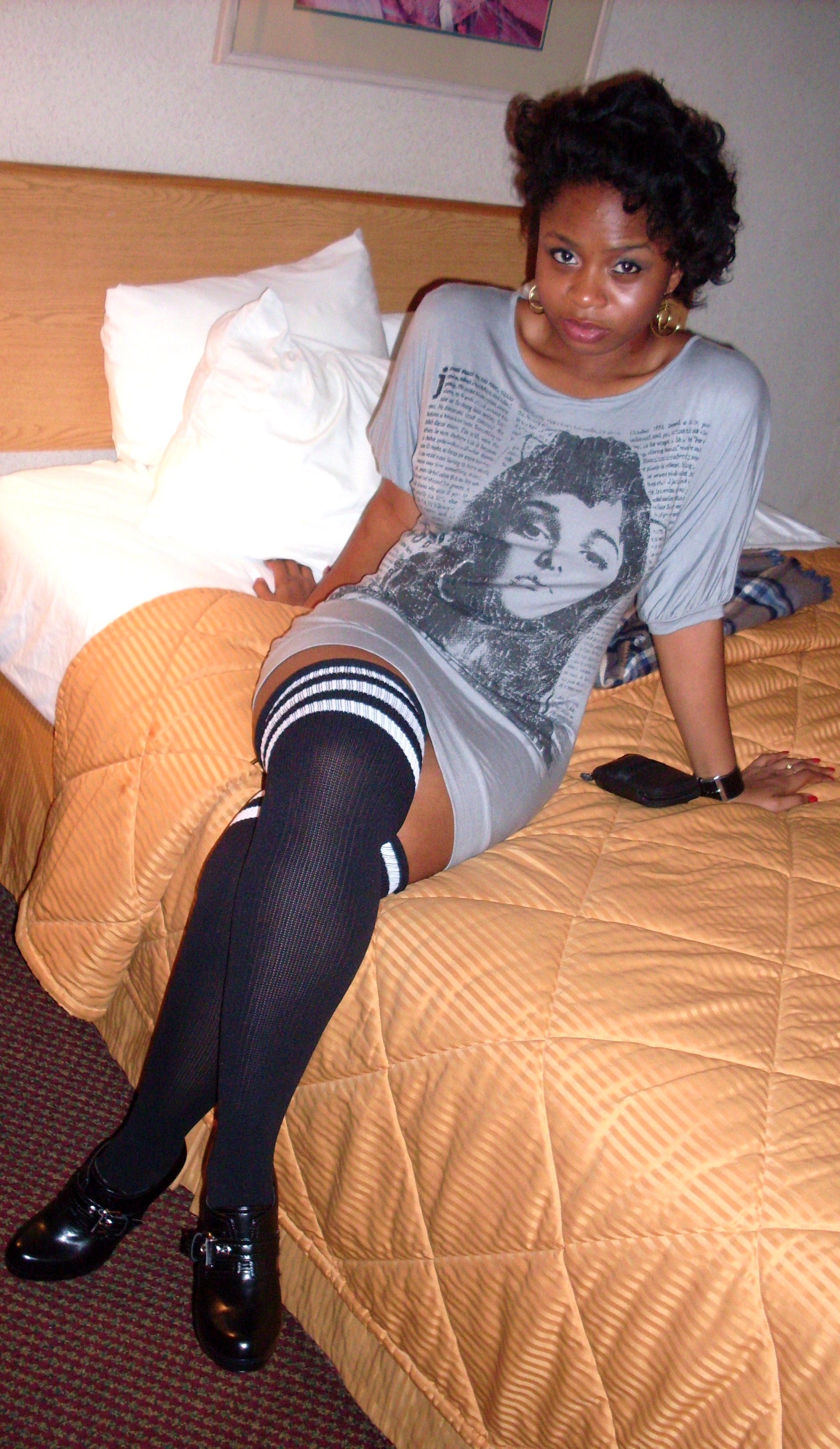 If you will like to be featured on this page, simply send two pictures of yourself or that of a friend depicting a typical Day and Night Look with a short summary of your style to my mail box: [email protected]
When your entry is approved, you will be required to send in more pictures and personal commentaries on your style or that of your friend as the case may be!
Keep the mails coming; Lets remember that  this feature is about appreciating an individulas expression through clothing!
Bellanaija reader Judith Afonta  marvels at her relatively unpredictable style  and her eargness to always experiment with fashion!
WHY DO YOU LOVE YOUR STYLE?
I love my style because it has no definition. I am not restricted to a certain type of attire or "look" if you will. It is very free will, playful and I think a tad risky. My style is very unpredictable. I sometimes shock myself with my choice of clothing. I often tend to 'style" according to my mood.
Fashion to me is a constant experiment, the more you try new things, the more you find out what works and what doesn't. I'd hate to look at my pictures and think blah. Simply put, my style is that of complexity, vibrance, and a touch of old school.
HOW DOES IT EXPRESS YOUR PERSONALITY?
Every one has a Jekyll and Hyde side to them and I think my style is no exception. Some days I may opt for the cliché good girl look and other days, I just may be your perfect villain.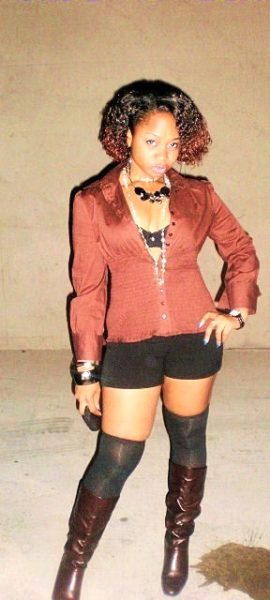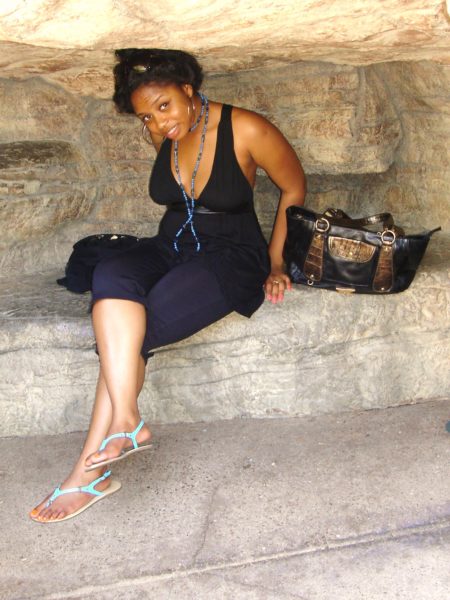 HAIR
I tend to go for a short do and it's pretty basic.
For my real hair, it is either usually tightly curled to help give me an old school look or straightened and clipped up at the back to give this faux edgy hair cut look.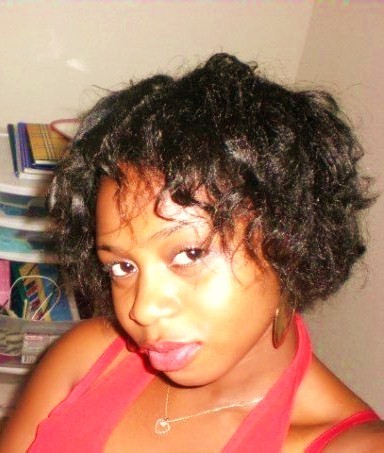 I also like to wear weaves for the same reason many do. It is a lot easier to maintain and style. I usually go for shoulder length hair because I can't do long weaves. I am a small lady and I feel as though the 14inches & above weave swallows me lol. I may give the long do a try soon though.
I do not use a particular brand of weave per se but I'm guessing Indi Remy is a very good one judging from previous "my styles" and commentaries on hair blogs.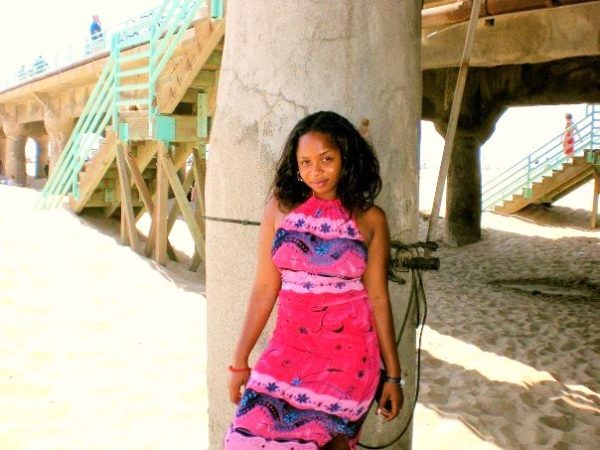 Braids are also the way to go but I usually wait till I am in Nigeria to braid my hair because it's cheaper and a lot FASTER.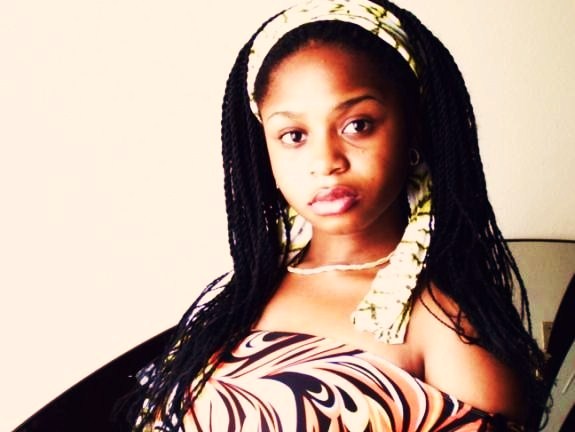 MAKE UP:
My make-up is highly dependent on my outfit. During the day, I usually opt for minimal or no make up. Vaseline on the lips is a must. I think it is the best lip moisturizer. Then I coat it with my cherry chap-stick before the fancy Lip gloss…I like the Victoria secret brands. After taking care of my lips (very vital) lol I may dab on a little bronzer or blush stick. I like cream blushes because they give my cheek bones this glow.
However there have been days where I put on just the right amount of eye make-up to accentuate my outfit.
At night, I tend to either rock a smoky eye with nude lipstick OR a very subtle eye makeup with very bright lipstick (Dark red, red, or pink). The key to getting a smoky eye look is to wear two different mascaras and dark eye shadow. Check Kim Kardashian's site here  for wonderful make-up tips.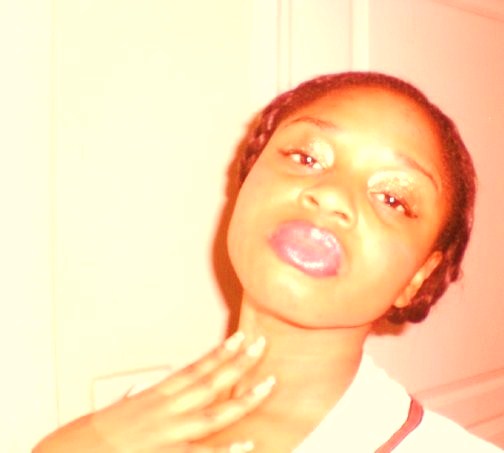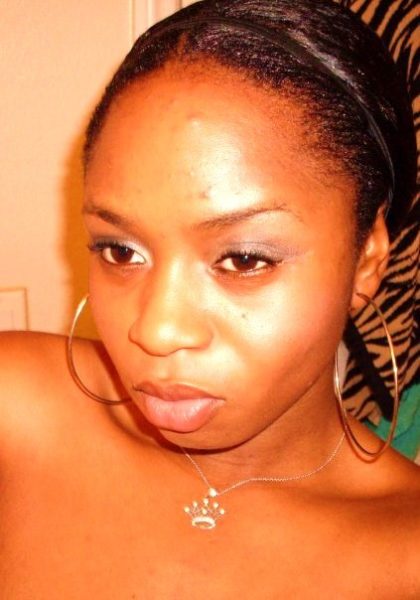 Make-up products you'll find in my makeup box are:
L'oreal
Cover girl
Milani
Victoria Secret
Sephora.
Jordana
WARDROBE/STYLE STAPLES:
Hot pair of shoes, because it brings life to a dead outfit.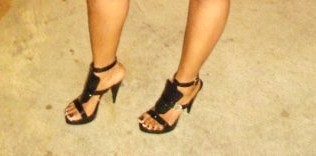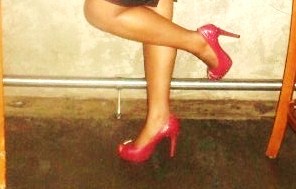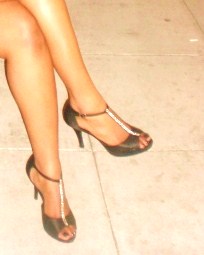 For shoes, I shop around A LOT.
Ross
Bakers
Victoria Secret
Wet Seal
Almost every shoe store there is…..
Men's watches for easy take on jewelry.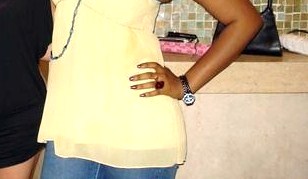 Different style stockings for short wears.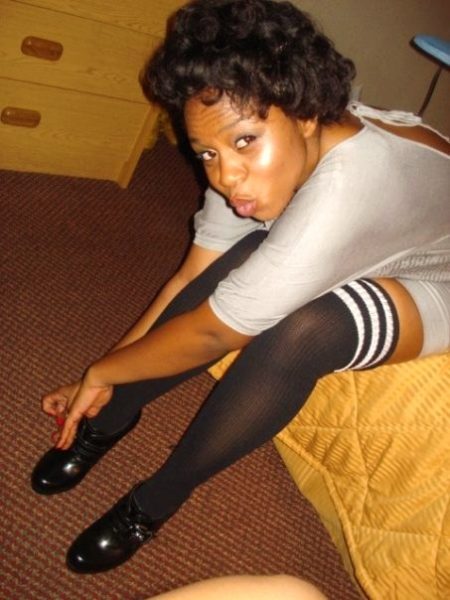 I live in Los Angeles where sunglasses are a necessity. I like really big sunglasses because they help protect half of my face from the sun. I think Forever 21 carries a nice selection of them, I tend to shop around though.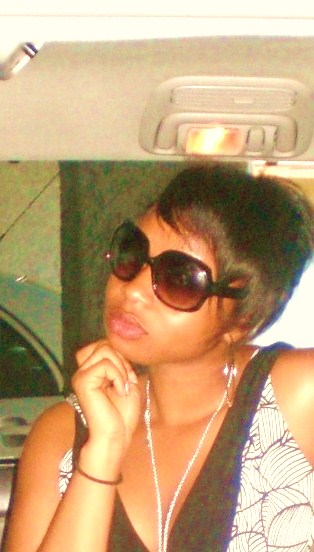 DARE TO WEAR WHITE??
My favorite outfit colours are black, brown and purple but there are days when I dare to wear white. When I do, I always have to add a little black to it. Be it my shoes, tights, belts, or even shorts.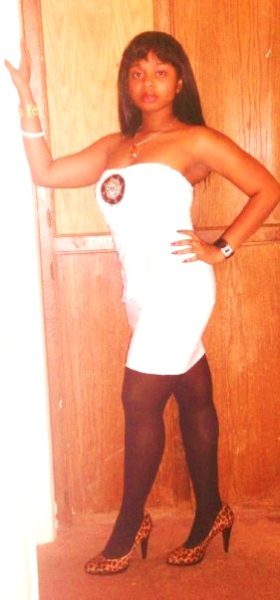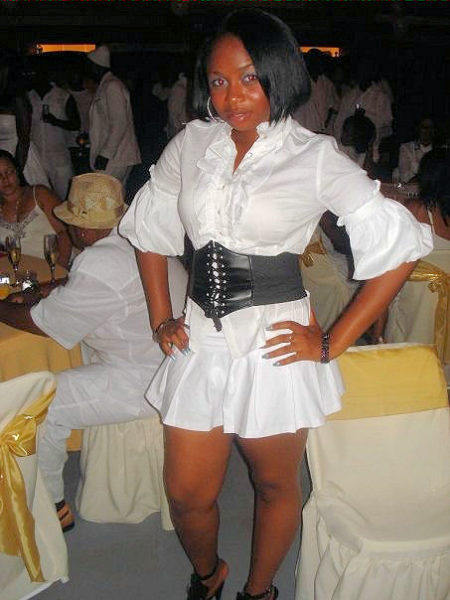 DAY LOOK
When the weather permits, I love to wear dresses for ventilation…very necessary!
Some days I wear shorts with a loose top or skirt. I basically follow whatever direction my mood leads.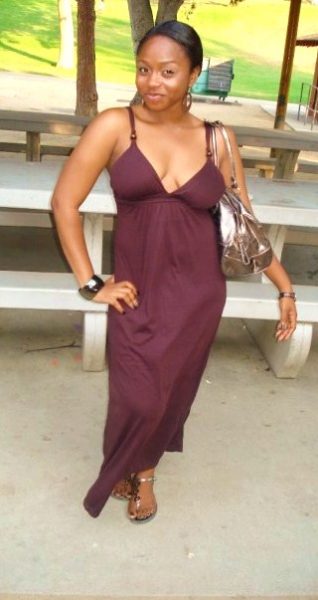 NIGHT LOOK
My fashion faux pas' moments and experiments tend to occur at night because I have more time to fool around. I usually go for a basic black look, a brown and black, or a purple dress….depending on the event.
For a basic black, I wear black head to toe and then I tend to go for a bright colored shoe, purse or nail polish to add sparkle.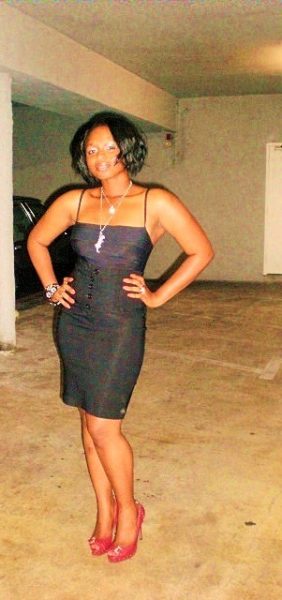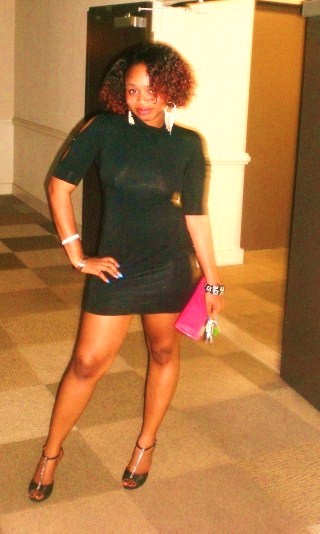 Brown and black when done right is the perfect combo for me. They tend to go together to give an edgy yet subtle look.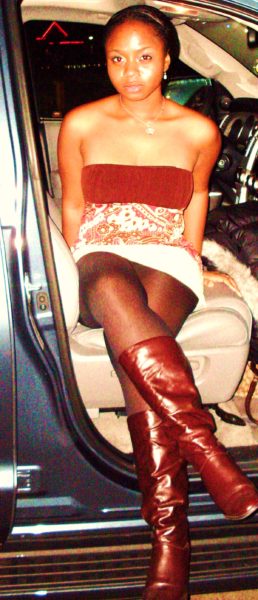 And as for purple dresses, I just like purple dresses and that's about as far as I can explain based on that !!!!!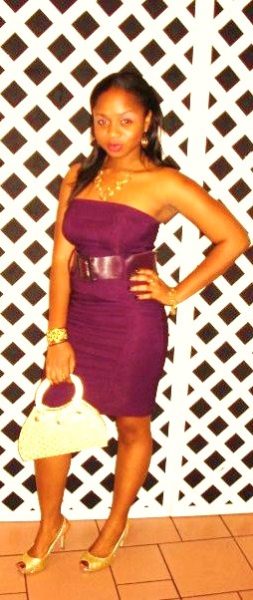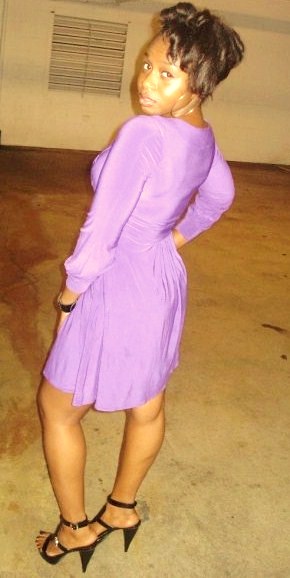 A PAIR OF JEANS AND A TOP
I often like to say "when in doubt go for a pair of jeans and a cute top." You can never go wrong! I rock it either as a day look or as night look. It is also very comfy!!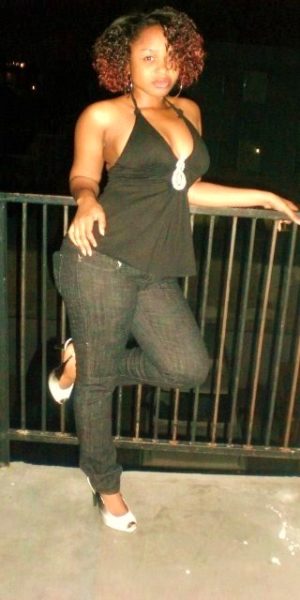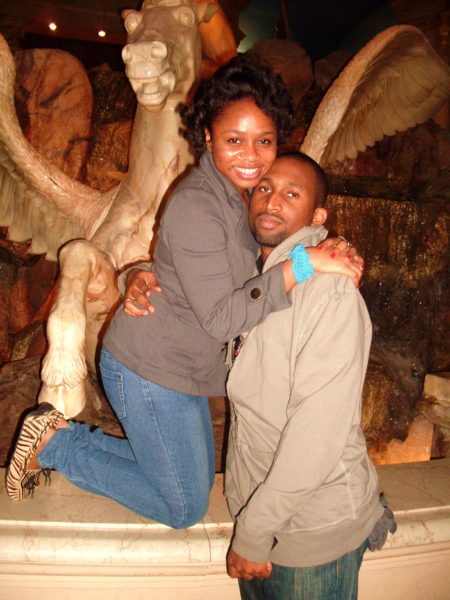 EXPERIMENTAL PHASE
I am currently at a stage where I am beginning to flirt with different colours to see what other colours suit me. I am starting to lean towards the colour blue.
Colour clashing seems to be very "me" at the moment .
Vintage type wear & Old Hollywood glam was something I flirted with a bit on a recent trip to Vegas. And I actually liked it. Hey! Where else to exhibit spontaneity but Vegas?
A bright head band is also a do. It can be a perfect accessory.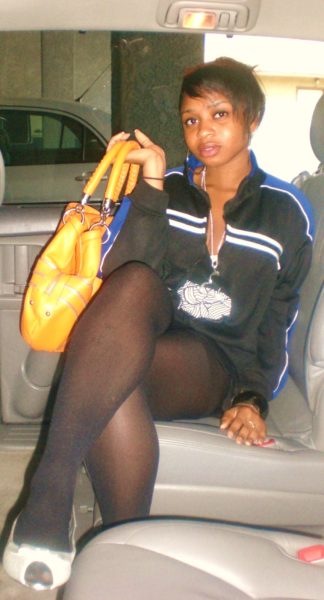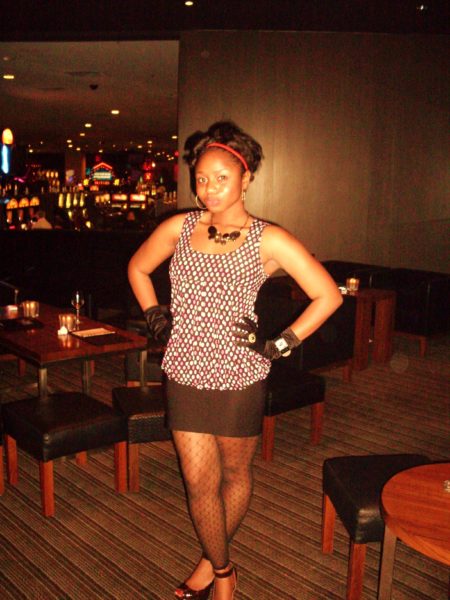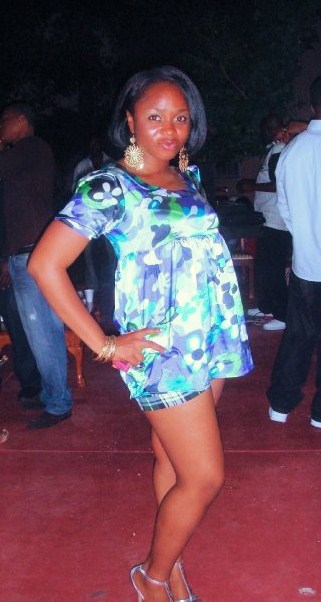 In conclusion, I like to think of my style as an ongoing individual experiment. You win some, you lose some!!!