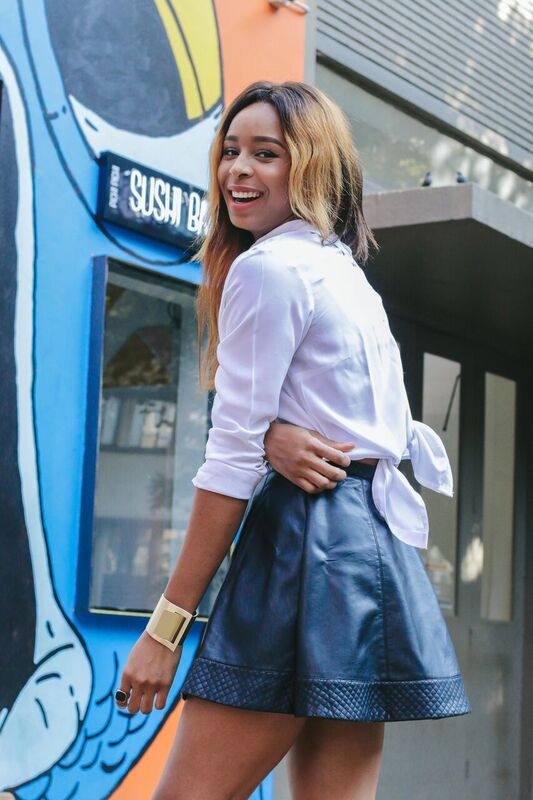 My style reflects who I truly am, it is feminine, structured and uncluttered – Pamela Ifeneme
It's time for another fabulous edition of My Style – our now weekly (previously monthly) BN Style feature that celebrates the unique styles of our amazing BN readers.
The My Style page is all about showing how diverse and universal style can be. Style is individual, unique and fun and is a personal representation of how each person expresses their take on fashion; so BN Style watchers let's appreciate their unique style. ?
***
Today's My Style Star is especially fun and tres chic! With an structured style that incorporates volume, boxy silhouettes in a feminine way  – we think you're going to like Pamela's style.
Enjoy!
***
My name is Pamela Ifeneme. I currently run a fashion, lifestyle and pop culture blog www.heelsandabout.com, which focuses on trends in fashion, beauty and pop culture. I was born in Lagos and lived there all my life until I moved to Johannesburg for studies. I am currently finishing up my last year for a BA in Fashion Design and Marketing. I knew I wanted to be a designer since high school, so right after that I acquired a Diploma in Fashion Design from Yaba Tech before moving to Johannesburg. My fashion journey started in 2011 as a runway model at Arise Fashion Week Lagos, after which I participated in the 2011 Miss Nigeria pageant and peaked to the top 10 before loosing out. Places you would definitely find me are arts galleries and exhibitions, art and historical centers, Fashion shows, fashion launches, theater shows and social markets.
My Style
My style reflects who I truly am; it is feminine, structured and uncluttered. I like to dress up in trendy pieces as well as classics. My environment has definitely influenced my style. Before moving to Johannesburg, my style was very feminine in every way, Johannesburg made me a little more edgier.
Why I Love Style?
I love style because it is an individualistic means of self expression. It reflects your unique voice, blending in but still standing out at the same time.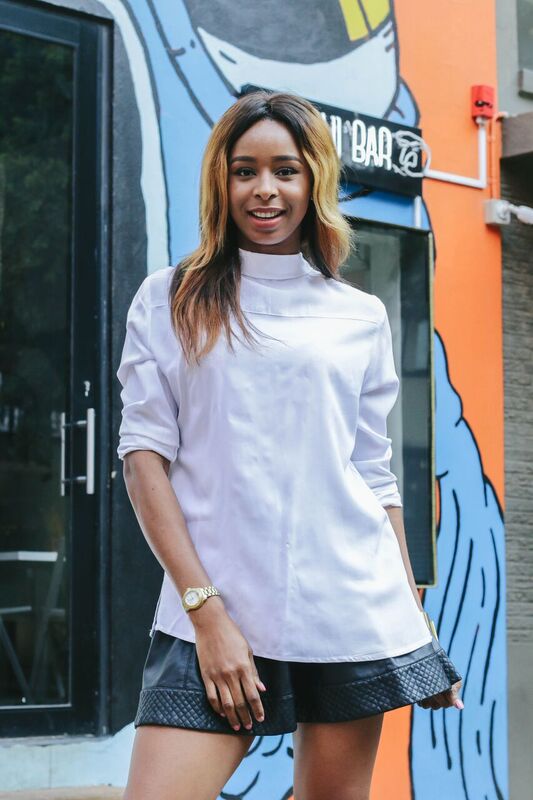 Why I Love My Style
I love my style because it balances out being comfortable and fashionable. And it is, aspirational – I like to think.
My Style Philosophy
My style philosophy is if you feel great and look good in it, buy it. But don't break the bank trying to be fashionable.
How My Style Expresses My Personality
I am a very serious and playful person at the same time. My style sometimes comes across as being too grown up but it is easy on the eye and is very relatable to a wide age bracket.
My Favorite Clothing Stores
My favourite clothing store is Zara. I love love love every single piece at Zara. Other than Zara I love Mango, Topshop, Woolworths and vintage stores. I am looking forward to when I can visit Australia, I love so many brands there already and follow some on Instagram.
My Hair
My go-to hairstyle is a long straight or wavy weave in a center part or side part. Last year I was very experimental with my hairstyles, from cuts to colours. I tend to change my hairstyle often because I get bored quickly. I love braids too, so far I have done more braids this year than in the last 2 years.
My Makeup
My makeup is quite simple and repetitive, you will most likely see me wearing thick eyeliner. I switch it up by wearing different lipstick colours. Although with makeup trends like contour and strobbing, I have had to do more than just eyebrows, eyeliner and lipstick.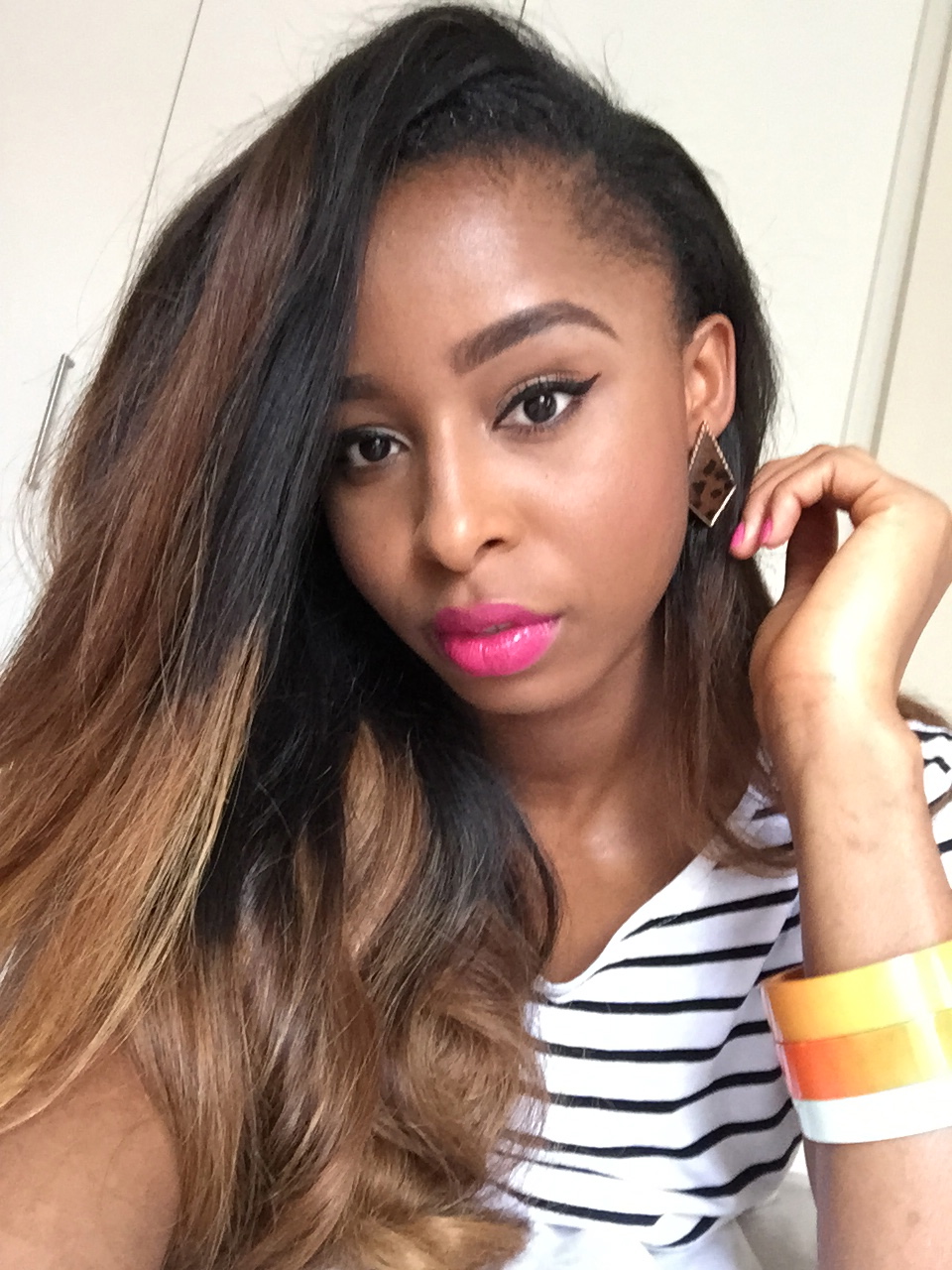 My Regular Day Look
My regular day look boarders between casual and very dressed up, depending on where I have to go to. But lately it has been quite dressed up, my 2016 motto is 'slay everyday', lol.
My Work Look
I am currently applying for internships at fashion retail brands. Work clothes in the creative industry isn't as defined as it is in other industries. So my regular day look fits my career space.
My Night Look
I like to emphasize on my sexuality in the night, although the amount of sex appeal depends on the occasion.
My Shopping Habits
I have two shopping patterns; the time were I am out and about doing other things and I see something, I just buy it. And the time I purposely set out to shop. And I do prefer buying in store than online, the shopping experience can't be compared.
My Wardrobe Staples
I always have high-waist jeans, chiffon shirts and skater skirts in my wardrobe. Always.
Accessories
Sunglasses, shoes, bags, scarves etc
I am big on accessorizing mostly with jewelries and shoes. Sunglasses and fur throws are occasional additions.
Items Every Girl Should Have
Every girl should have something high-waist skirts or pants, as it accentuates your waist and hips. Chiffon shirts are a must too, it solves almost every 'I don't know what to wear' problem. The classic LBD, white shirt and a black blazer are wardrobe must haves.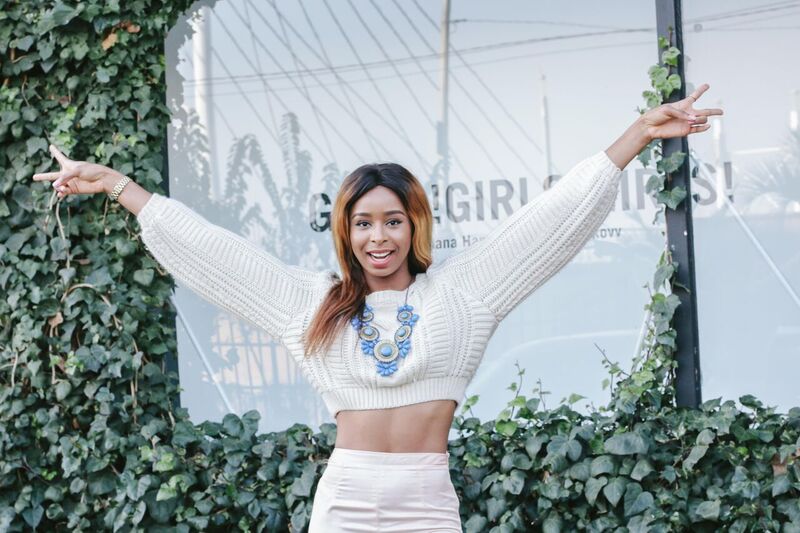 My Advice to BN Style Readers
Stay true to yourself, if you feel confident go for it. If you are struggling to find your own unique style, pick out a celebrity or style influencer that you like their style (like me, lol kidding) and replicate their looks (the ones you think you can pull off though). Somewhere down the line, you will have a clear understanding of what your style is and what works for you.
Wardrobe I'd Want to Covet
Solange Knowles. I love the dressed up and effortless feel of her style. Her whole ensemble look like art work rather than just clothes, bags and shoes. And her Instagram aesthetic is envy worthy. I told a friend of mine that I am too broke to afford my real style, we will get there lol.
A Nigerian Celebrity's Style That Most Resembles Mine
Lisa Folawiyo, although I would say her style is what I aspire mine to be.
Thank you to Pamela for sharing her amazing style with us. Follow her for more of her style on; Instagram: pamela_chris  Twitter: pamelaifeneme   Facebook: HeelsAndAbout
________________________________________________________________________________________________
If you are interested in appearing in our weekly My Style feature, simply send two pictures of yourself or that of a friend depicting a typical day and night look with a short summary of your style to [email protected] . When your entry is approved, you will be required to send in more pictures and personal commentaries on your style or that of your friend as the case may be!