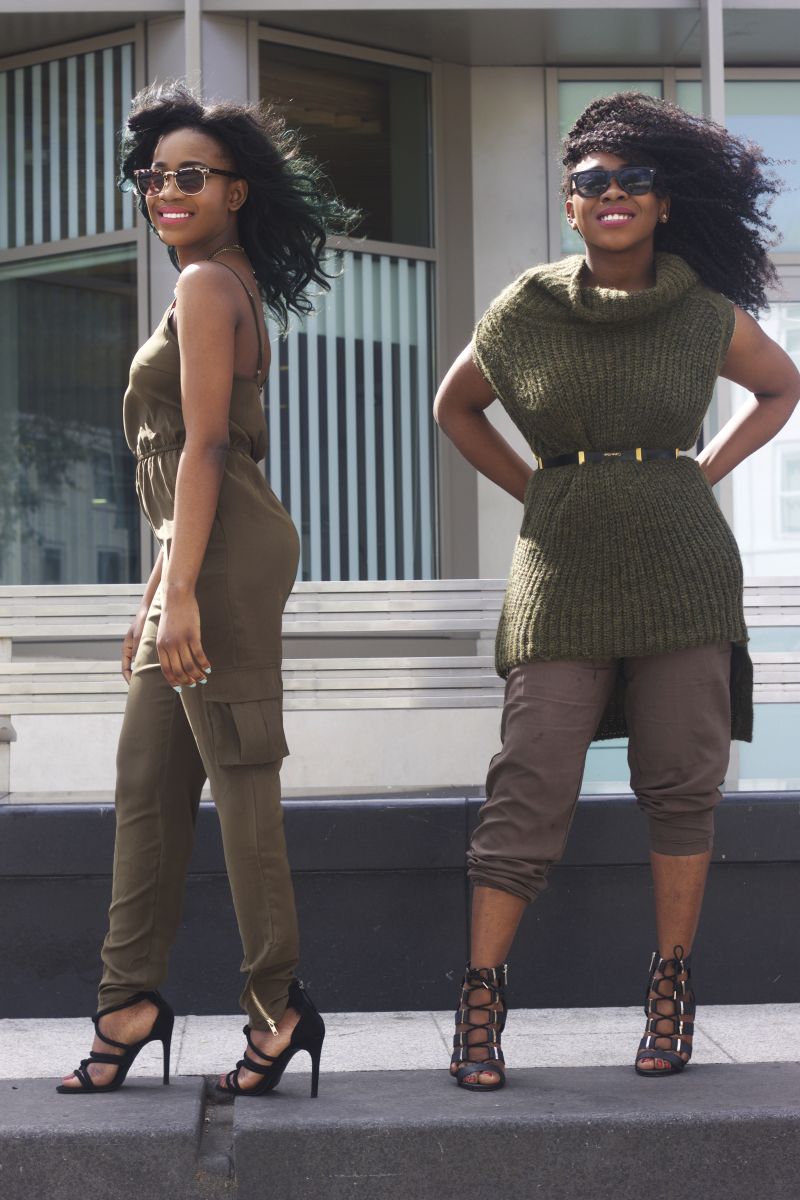 "Find what you like and stick to it." – Mife & Etty Dale of ManierabyDale.
It's time for another fabulous edition of My Style – our monthly BN Style feature that aims to celebrate the unique styles of our amazing BN readers.
The My Style page is all about showing how diverse and universal style can be. Style is individual, unique and fun and is a personal representation of how each person expresses their take on fashion; so BN Style watchers let's appreciate their unique style. 🙂
Enjoy!
***
Today's My Style is a double dose of fabulous from sisters – Mife & Etty Dale. The stylish pair go to university and study mechanical engineering & architecture respectively in Nottingham & Nottingham Trent University.
Mife & Etty have a great style background which dates back to playing dress up and attending fashion events with their dad.
These fun times only made their passion for fashion stronger. After a while they found a love for E!, Fashion TV and the Style Network. That was when they decided to start a blog – ManierabyDale.com.
Today, they keep their audience up to date with fashion tips and daily fashion inspiration via their outfits and fashion blog. And we are about to delve into all their fabulosity in this month's My Style Feature.
Come with us as we find out their style inspirations, fashion advice, where they like to shop and more.
***
Our Style Is…
…mostly mirrors each other's. I love that we still kind of coordinate our clothes, even if we used to hate it when we were younger. We also try to infuse our roots into our style, which is mostly why we have both have 'fros. It is very important to have monochrome looks too when we dress up.
We believe style gives you confidence. Specifically, we think what amuses us is being able to search for an item and finally have the fulfillment of styling it with what is in your wardrobe.
Where Style Meets Personality
Mife is more excited and bubbly and a chatterbox. She ends up wearing the bright colours of makeup and clothes. Etty is the more conservative one and has an architectural influence, and she usually ends up wearing pastel-ly colours and loves geometry inspired clothes.
We also love our vintage clothes and minimal oriented clothes.
Where We Shop Till We Drop
Our favourite and go-to store is Asos – they have a range of brands and have affordable & well designed clothes. We also like Monki, Zara, Missguided, Kurt Geiger, Top shop, Weekday, Pretty Little Thing and the list goes on and on.
We are obviously shopaholics. I think you can say one of our hobbies is shopping. Our Mom, the only conservative one in the family, is always at our necks for shopping too much. We kind of see shopping as therapy. Who doesn't like to look good and have fun while doing it?
Our Tresses
This is so easy. We love our 'fros, especially our kinky braids. We just end up going there because of the ease of making and taking care of it.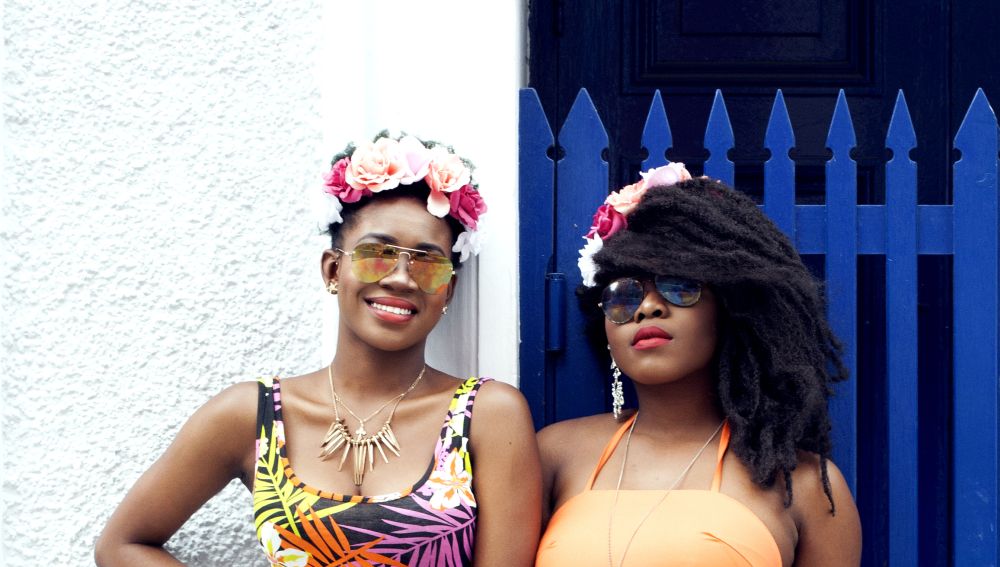 Our Makeup Code
Mife is more adventurous with her make and teaches me (Etty) most of the things I know about make up. We like the same type of make up.
How We Accessorize
We love wearing sunglasses, shoes, bags, scarves etc.
On A Regular Day
On a  regular day we believe we should always look trendy and beautiful.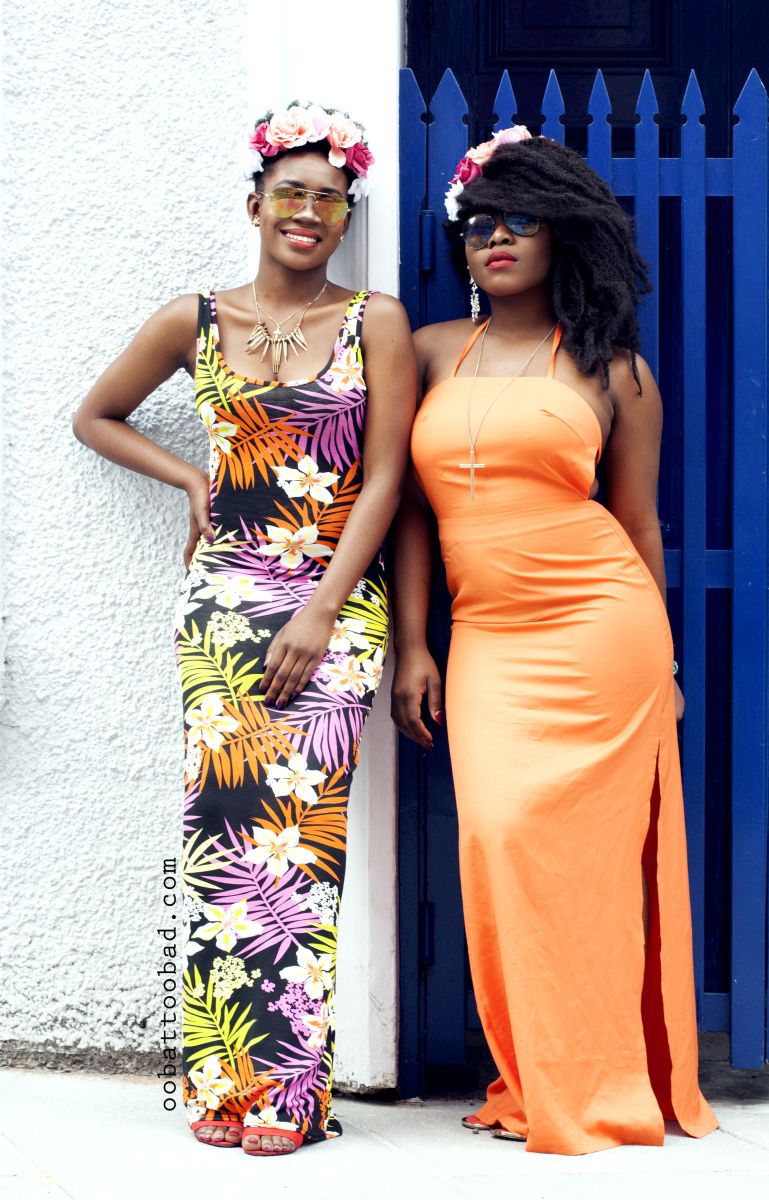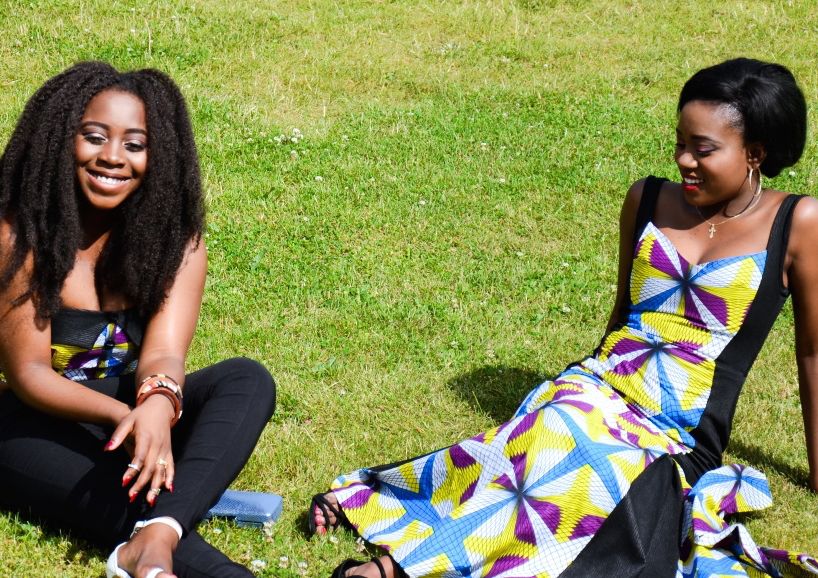 Students of Fashion
Shoes & Fee + Bag Life
What We Can't Do Without
Etty: One of my must-haves is one-strap heels. They are minimalist but they make you look fashionable as well.
Mife: I love my strappy heels. They just add an edge to whatever you wear and make you look sexy.
Advice For Other Style Lovers
Find a style you like and stick to it, that is the 'being different' factor. Having encouraging friends is very important. Our best friends Max, Kene and Titi always help with the pictures and the management of the blog and give sound advice for our blogging.
If We Could Steal A Celebrity's Wardrobe
Kim Kardashian. We actually agree about it without thinking because she is so fashion forward, is the monochrome queen and has a lot of well designed items.
Double Tap
Which Celebrity Stole My Look
We are a mix of Mochedah and Lisa Folawiyo. They are like the greatest fashion icons right now.
Our Style Philosophy
Find what you like and stick to it.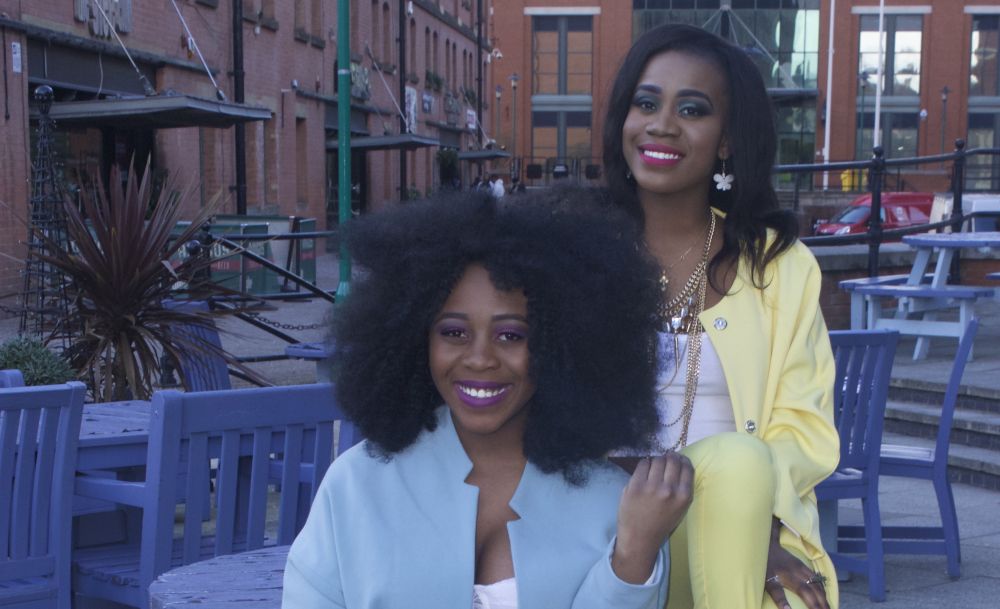 Thank you to Mife & Etty for sharing their amazing style with us. Follow them for more of their style on Instagram: @ManierabyDale , @Mife_Dale & @Etty_Dale | Follow them on Twitter: @Mife_Dale & @Etty_Dale | Visit their fashion blog: Manierabydale.com | Follow them on Tumblr: Manierabydale.tumblr.com | Follow them on SnapChat: Ettydale or Mifedale
________________________________________________________________________________________________
If you are interested in appearing in the My Style feature, simply send two pictures of yourself or that of a friend depicting a typical day and night look with a short summary of your style to style(at)bellanaija(dot)com. When your entry is approved, you will be required to send in more pictures and personal commentaries on your style or that of your friend as the case may be!