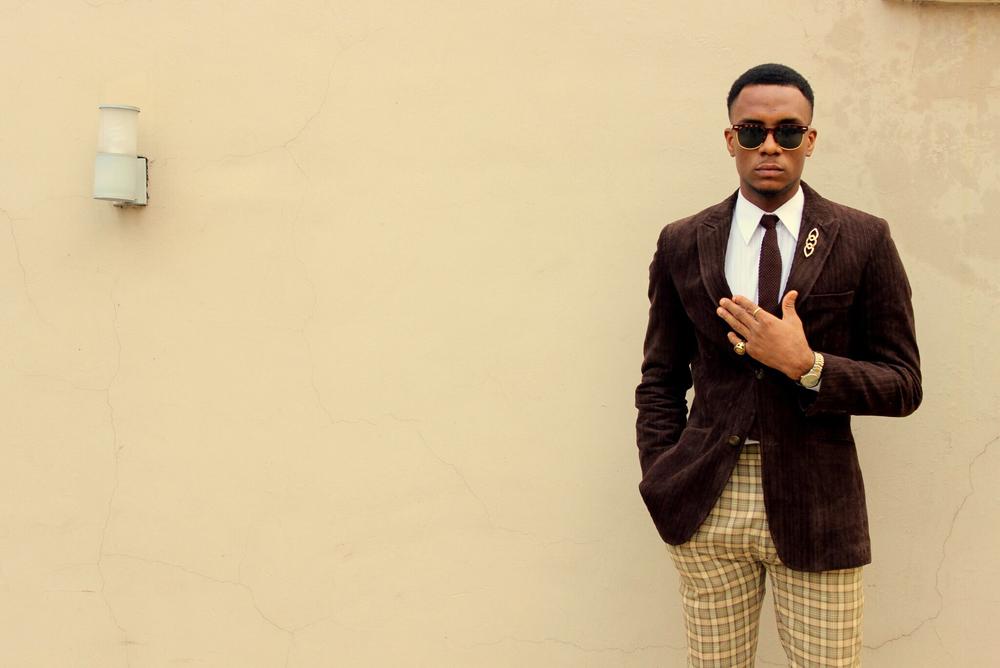 It's time for another fabulous edition of My Style – our monthly BN Style feature that aims to celebrate the unique style of our amazing BN readers.
The My Style page is all about showing how diverse and universal style can be. Style is individual, unique and fun and is a personal representation of how each person expresses their take on fashion; so BN Style watchers let's appreciate his unique style.  Enjoy!
***
Today's My Style star is exceptionally dapper with modern style that incorporates a little vintage as well. It's the perfect mix, we think you'll want to bookmark this page.
Meet Me!
My name is Ifeanyi Okafor Jr. I am the 3rd child in a family of 6. I have 2 brothers and a sister and I was born, raised and educated in Lagos. I am currently a medical student, studying Dental Surgery major at the University of Lagos, Nigeria. I'm a fashion enthusiast with experience in fashion production, styling and writing; I'm currently a personal style blogger at www.ifeanyiokaforjr.com. I have always loved fashion and looking good generally, when I was younger I'd style my mom every Sunday for church and I'm sure she looked good.
My Style
I'd describe my style as clean-cut, functional, a bit quirky and also to an extent, edgy and futuristic. I'm drawn to vintage pieces and sometimes I feel I'm misplaced in time, like I should have been born earlier maybe in the 50's, 60's or even 70's. I also love androgynous pieces but I don't get to wear that a lot because of school constraints. I also don't believe colors are gendered so you'd catch me wearing different colors, depending on my mood.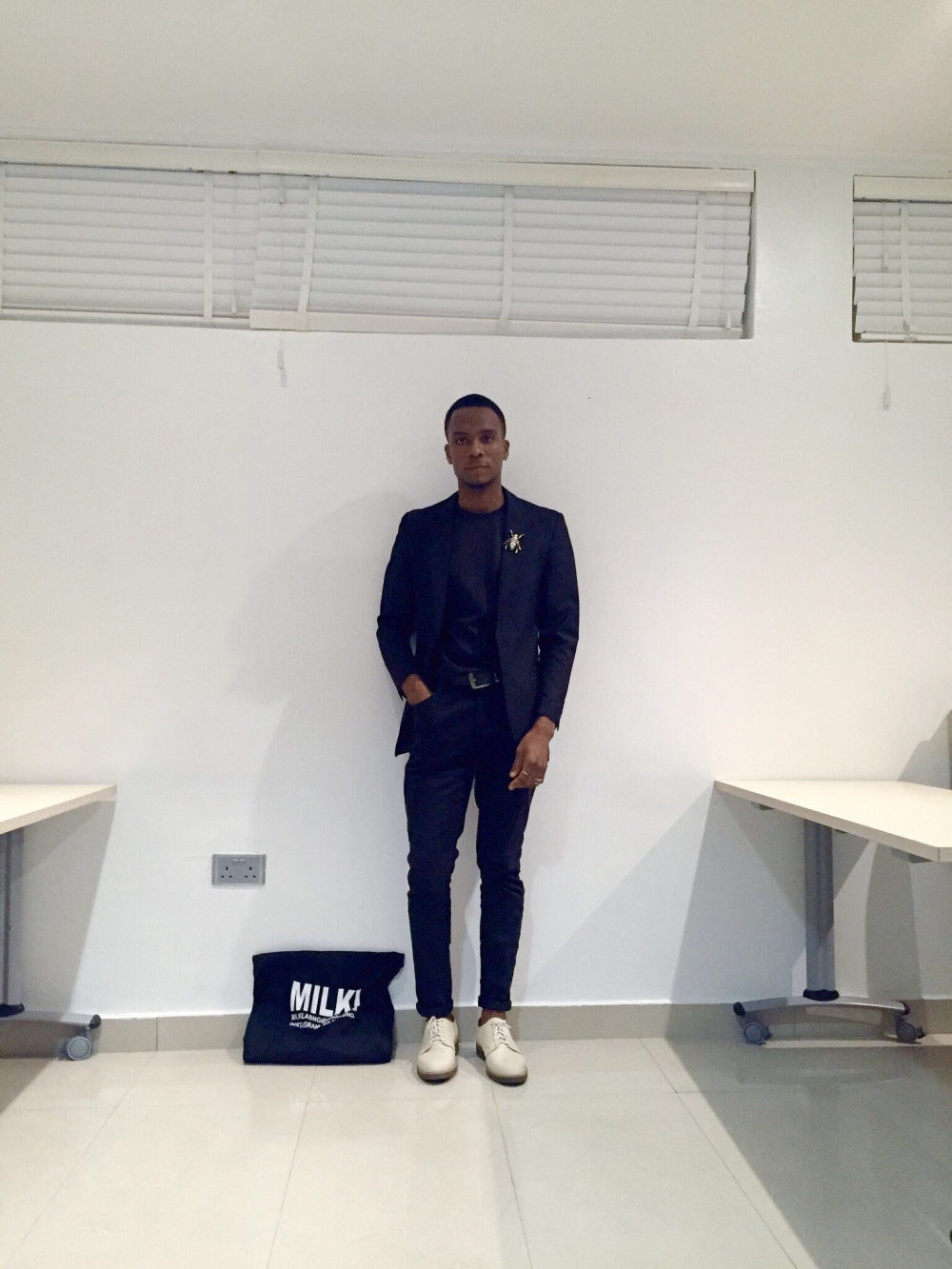 Why I love Style
I love style because it makes you standout amongst a million people. It's your identity and should be unique just like a fingerprint. It's a way of life, it's also a reflection of your personality. I think it's an outward expression of your personality; what people see or perceive before they interact with you.
I love m style mostly because it's easy, it sometimes involves everyday pieces. I'm able to throw on t-shirts, a pair of jeans and a pair of sneakers but wear it in a way that reflects my style.
Style philosophy – "Style is an identity and should be unique just like a fingerprint"
How does your style reflect your personality
I believe my style reflects my personality because I love to look smart and so I love clean-cut outfits. When I'm happy or feeling adventurous, I tend to wear more colours so in a weird way, it also depicts my mood and I'm sure it's the same or a lot of people out there.
Favourite clothing stores
I wouldn't say I have a favorite store. I'm a nomad when it comes to shopping, I like to check anywhere and everywhere, even shops online. But I mostly shop at Asos, H&M, River Island, Levi. I also love my Nigerian brands Tzar and Orange Culture.
Hair
I'm not too big on hair but I'm wearing a fade at the moment, I think I'm going to change that soon. I'm still in an experimental phase with my hair so I'm trying out different options to see which I love the most.
Makeup
Haha,  I don't use makeup. I'm 100% natural.
My Regular day look
It involves easy items such as t-shirts, vintage shirts, jeans, sandals and sneakers.
My work look
I'd say formal shirts, ties and jumpers or waistcoat – depending on the weather. I also throw on leather shoes to complement the outfit.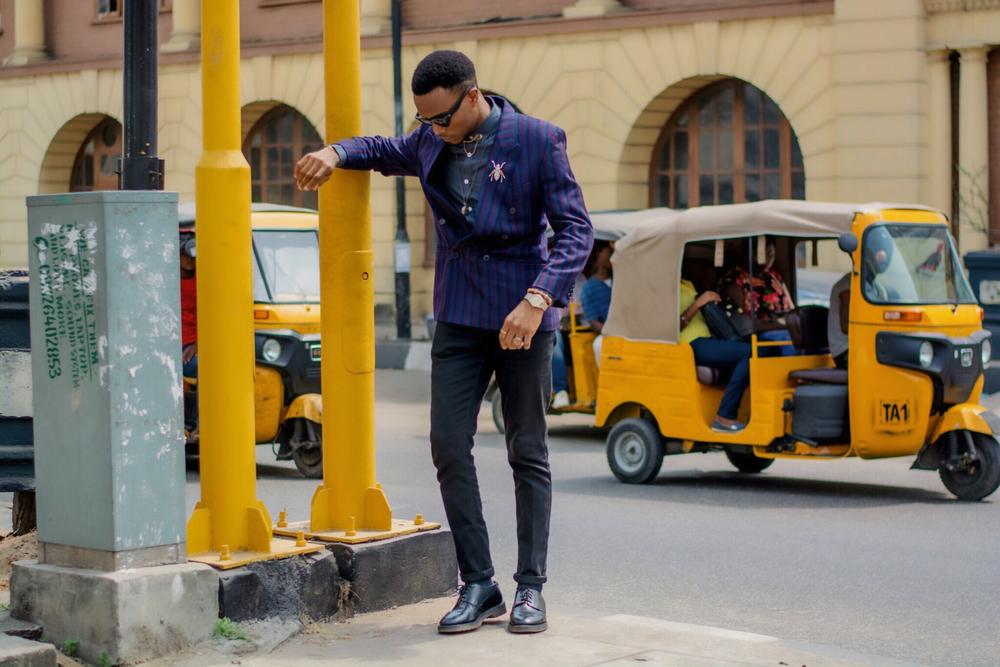 My night look
My night look is basically my day look but a little loosened up. If I have a jacket on, I take it off and unbutton one or two buttons from the the top if I'm wearing a button up shirt to be more comfortable.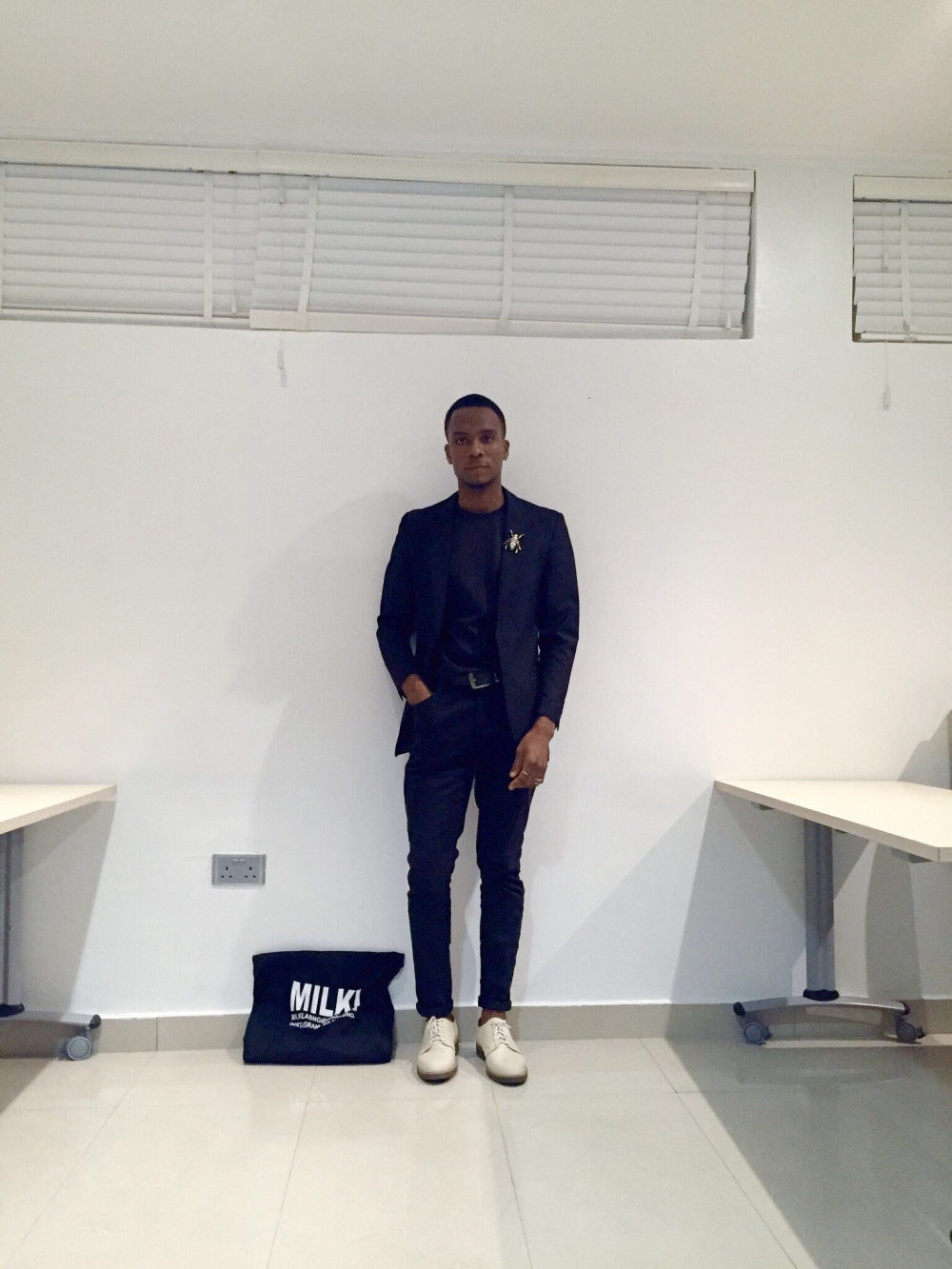 Shopping Habits
I love to shop as I go. I shop everywhere and anywhere as long s I like it, I'm getting it. Seeing that I'm also drawn to vintage items, I wouldn't want to limit myself to specific stores.
My wardrobe staples
It would involve hats, suits, blazers, formal shirts, t-shirts, properly tailored trousers, classic jeans and of course sneakers and leather shoes.
Accessories
I really love to accessorise, it adds the quirk to my outfits. My favorite items would be hats, brooches, rings and sunglasses.
Items every man must have: Every man must have a properly tailored suit, leather shoes and a hat. It's a gentleman's necessity.
Style advice: Wear what you're most comfortable in, let your outfits be as unique as you and your personality – either in the way it's worn or in the items you choose to wear.
Nigerian celebrity your style resembles
I don't think I have similar style with any Nigerian celebrity but I admire 'Bayo Oke-Lawal of Orange Culture, Denola Adepetun (Denola Grey), Ian Audifferen of Tzar and Igee Okafor.
You can see more of Ifeanyi's style on:
Facebook/ LinkedIn: Ifeanyi Okafor Jr. Instagram/ Twitter: @ifeanyiokaforjr. Blog- www.ifeanyiokaforjr.com.