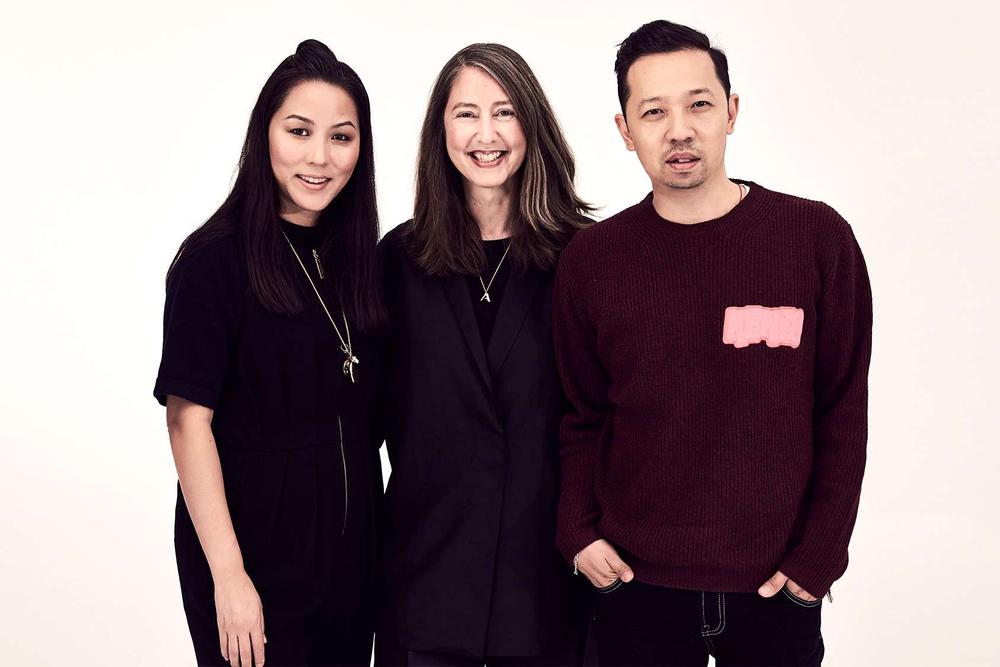 Hennes & Mauritz also known as H&M, has teamed with Kenzo to create a limited-edition line for the Swedish retailer. The Parisian luxury brand joins the likes of Balmain, Karl Lagerfeld, Lanvin and Stella McCartney, just a few designers who have been a part of H&M's past holiday collaborations.
The capsule collection will hit 250 H&M stores worldwide and go online  November 3. The collection will include apparel for women and men, plus accessories but H&M did not reveal price points or the number of styles.
The announcement was made on the H&M Twitter page with the campaign video attached.
It's official! @kenzo is H&M's next designer collaboration. Let the countdown to #KENZOxHM begin.https://t.co/p07TAumARU

— H&M (@hm) May 25, 2016
Watch the Video

From the video, is clear to see that Creative Directors at Kenzo, Carol Lim and Humberto Leon love colours and prints. Referred to as "worshippers of colour" in an interview with writer Mattie Kahn for H&M, when asked if there's any shade they secretly hate, Humberto Leon answered, "No way. We love them all. It's just a matter of when the best moment is to release it into the world. All of them—their time will come."
On their dream customer for this joint collection with H&M, Carol Lim said, "I think a dream customer is a new customer. We don't have one girl in mind. And we never have. The more people that discover the brand and come to love the rich history behind the brand and what we've created—to us, that's exciting."
We're definitely expecting lots of colour, print, lot's of pieces with the popular Kenzo tiger logo and comfortable athleisure but let's wait and see. Read more of the interview on HM.com