BN Pick Your Fave: Dakore Akande & Omoni Oboli in VR by Mobos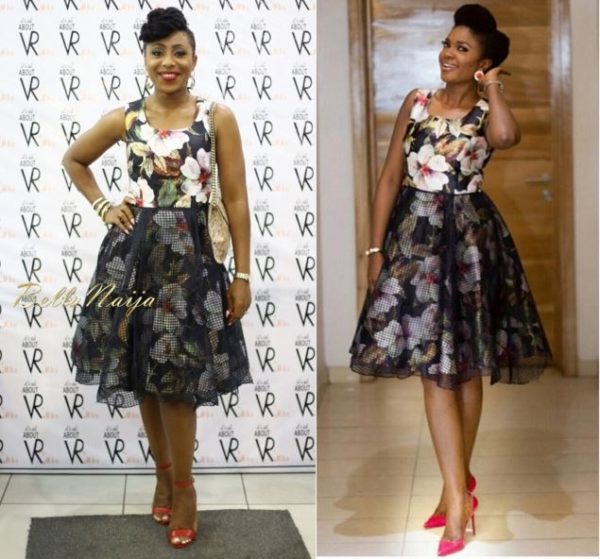 It's time for another stylish edition of our BN Pick Your Fave!
Today we have "Fifty" co-stars Omoni Oboli and Dakore Akande, both rocking this lovely floral dress from VR by Mobos.
Dakore Akande rocked the look back in July 2015 for the launch of VR by Mobos' store. She accessorized the playful dress with red sandals and a gold envelope clutch. She also styled her natural hair in a chic updo.
Omoni Oboli has also been spotted rocked the floral dress while making an appearance on a TV show to promote "Fifty" the movie. Styled by Rhoda Ebun, she accessorized with pink pumps and also styled her hair in a chic updo.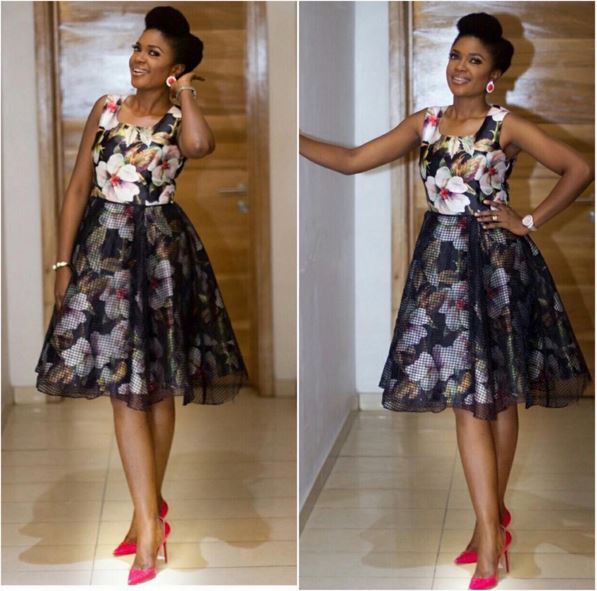 Which look is your fave?