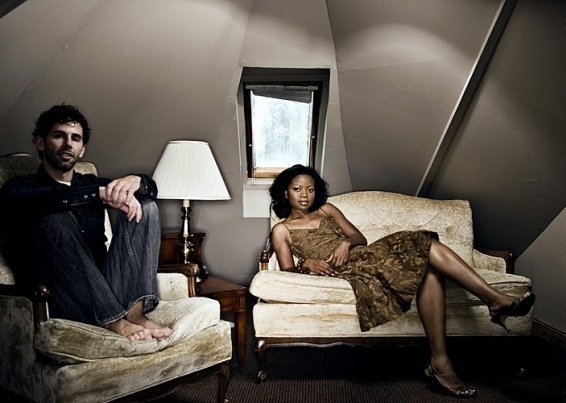 Ruby Amanfu from Ghana
Sam Brooker from Wisconsin
Together they are musical duo, Sam & Ruby.
As the story goes, they met through a mutual friend in 1999, became friends but didn't make music together until Ruby was writing a song to pitch for the soundtrack of the movie – "The Divine Secrets of the Ya-Ya Sisterhood". She needed someone to help her finish the song – she asked Sam and their musical partnership was born.
Before then Ruby had briefly studied at Berklee College of Music and tried to break into the industry as a solo artiste while Sam worked as a genetic researcher and singer/songwriter.
Their music has been gathering strong momentum and the press seems enamored with what they are calling 'a beautiful yet unlikely match'. Sam & Ruby's music is hauntingly beautiful. It has been described as a blend of pop, folk and R&B. Their debut album "Sam & Ruby: The Here and the Now" was released this week.
Visit Sam & Ruby's myspace page to listen to their music.