It's BN Style Spotlight; this is a periodical feature on the style page that will provide detailed analysis of the personal style of a budding fashion star.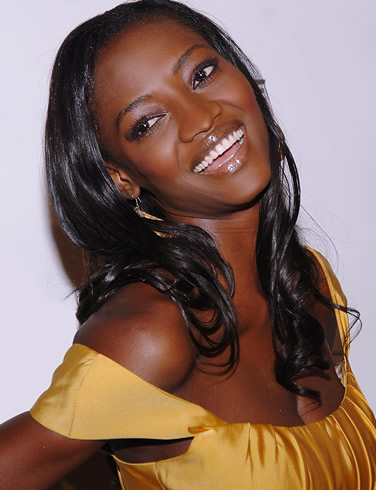 For this feature, we chose to present a true fashion figure, a lady who lives, breathes in the fashion Industry, and happens to be married to Luca Orlandi,  a creator of fashion!
Oluchi Onweagba is still fondly remembered as the 17 year old girl who won the 1998 MNET Face of Africa (now called Nokia Face of Africa). This win awarded her a 3 year contract worth $150,000 with Elite Modelling Management. This opportunity transformed this small town Lagos girl to the next big personality in modelling!!! Through the years, Oluchi has gone from model, to wife, to mother and owner of Omodel Africa in South Africa. She's definitely a conglomerate to reckon with!
Although admitting that prior to MNET Face of Africa she had maintained a relative ignorance towards fashion . However, with a cover in the Italian Vogue, features in US Vogue, Sports illustrated and walking the runway for Chanel, Christian Dior, Gucci, Luca Luca, Tommy Hilfiger and Kenneth Cole, one can't help but wonder the incredible style tips she must have picked up along the way!
While her job presents her with the glitz and the glam of the fashion industry, the best of what designers have to offer each season, she has been able to maintain a style that incorporates their designs, but with her own individual stamp on it!
Away from the runway, and numerous photo shoots is the woman-next-door expressed through her personal style; in its maturity, tasteful elegance, and the subdued hit of comfort. Oluchi's style is simplistically chic. In her minimalist approach, she always adheres to pieces and silhouettes that accentuate the allure of her too-die for curves; igniting the electrifying combination of 'the body' and a well tailored piece!
Read on as I analyze her personal style and determine what indeed, makes her style BN worthy!!!
SCARLET FEVER:
Oluchi's make-up is always applied lightly, allowing for her natural glow to shine through! However, she likes to add some oomph to her look with red! Her likeness towards this colour has seen her lips on several occasions attractively coated with red lipstick on and off the red carpet!  With her lips labelled as one of her most striking features, she does them justice when complemented with red lipstick.  She  creates a captivating appeal to her facial features by accentuating  and keeping the focus on her lips.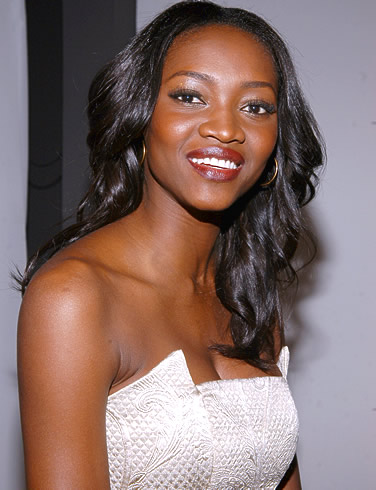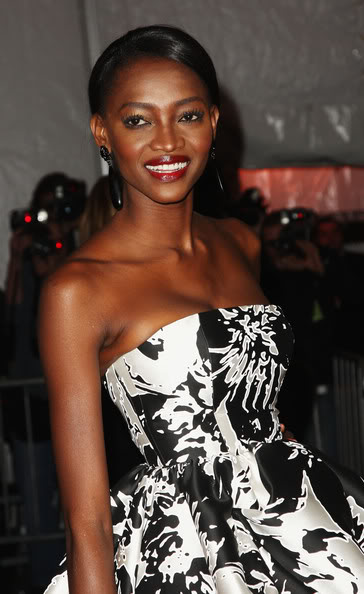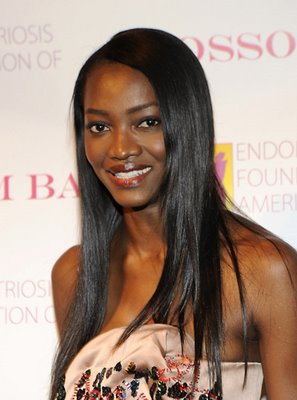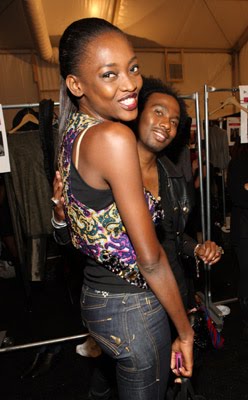 And while red does good to her lips, it is an equally alluring colour choice when wrapped around her body! The red dresses delicately skim through her curves, highlighting the flawless features of her model frame!
COMFORT ALWAYS:
Being 6 feet 1 inch tall doesn't make it easier to let your guard down and opt  for flats rather than heels on the red carpet! Oluchi on most occasions is seen wearing towering heels, however once in a while , she likes to enjoy the luxury of comfort by wearing a pair of flat shoes. Sometimes, a pair of flats can take the glamour off a beautiful cocktail dress but Oluchi manages  keep the glamour factor rolling even when she complements her cocktail dresses with a pair of flats. Only few can do this successful, and this lady is definitely one of them!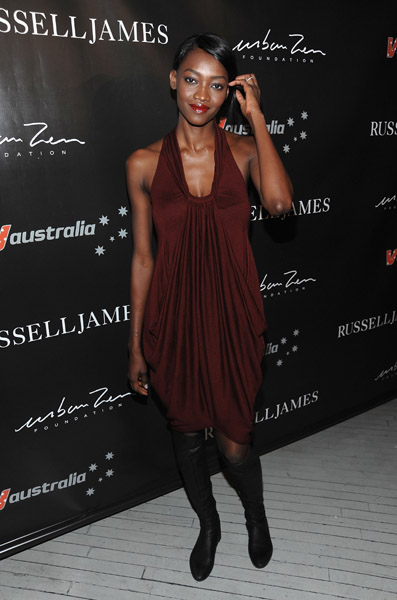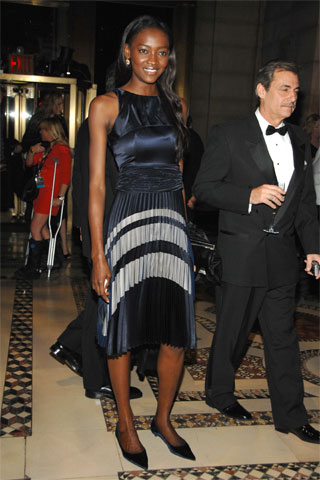 WOMAN-NEXT-DOOR:
Oluchi's casual style consists of a  pair of jeans complemented with a nice top. She keeps her bottom half relatively simply, while her top half is accentuated with colour, and intricate lace, sequins and gathered details!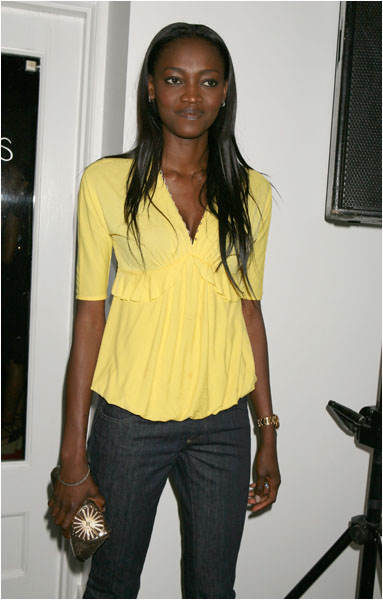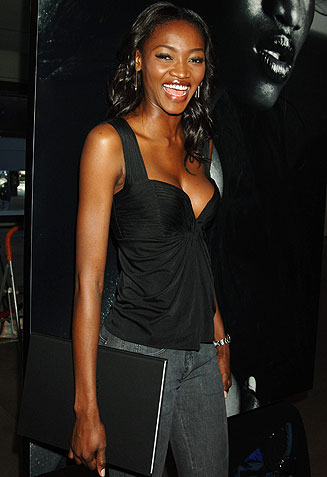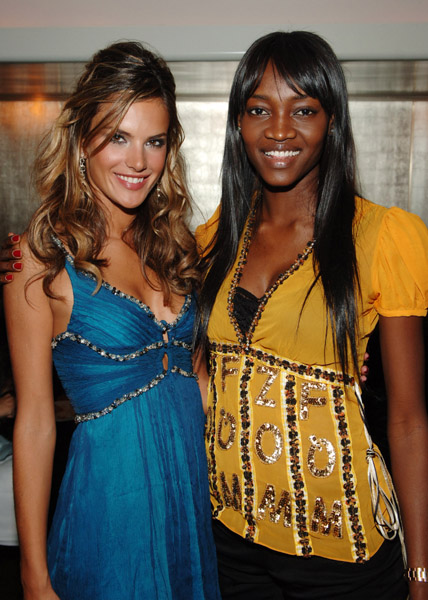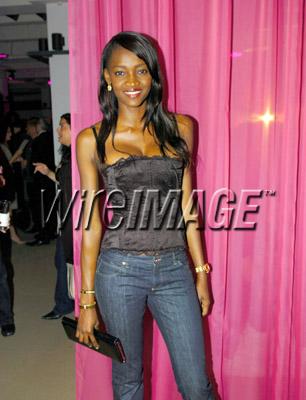 FOR THE LOVE OF COCKTAILS:
Oluchi is a huge fan of cocktail dresses and she wears them in varied styles and textures! With her cocktail dresses there is the underlying theme of femininity which she combines with flattering cuts and  interesting details like soft pastel colours and prints!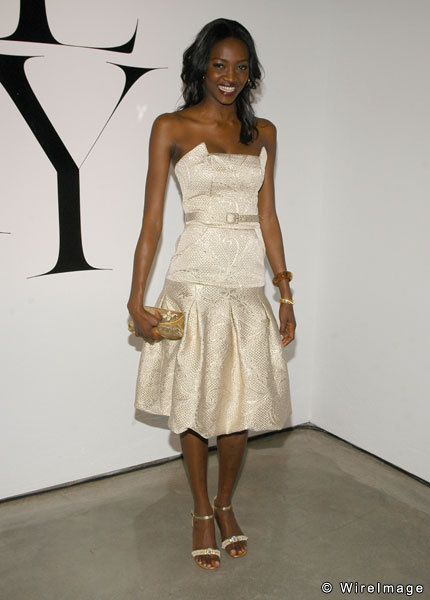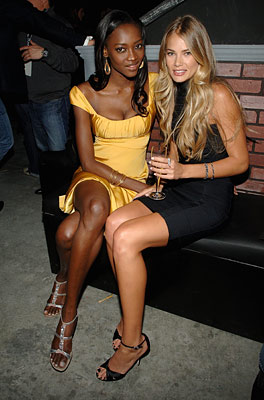 ETHEREAL GODDESS:
When garbed in a floor length dress, Oluchi likes to keep things light with her styling; from the make-up to her dress choice. The fabrics are usually characterised by fluidity and she is all about softness in pastels, details, and the delicate flow and alignment of the pieces.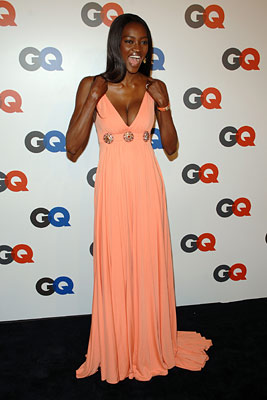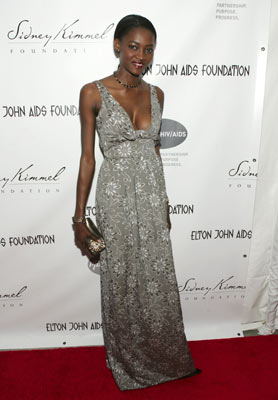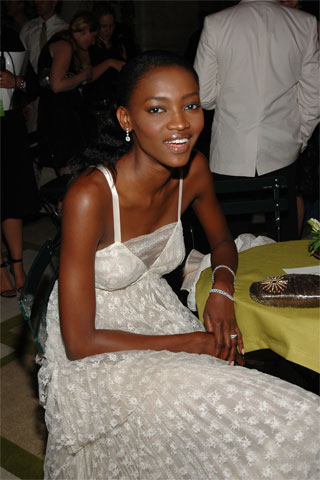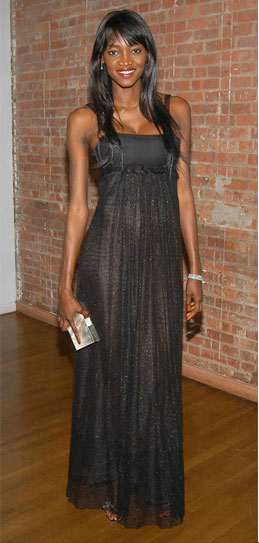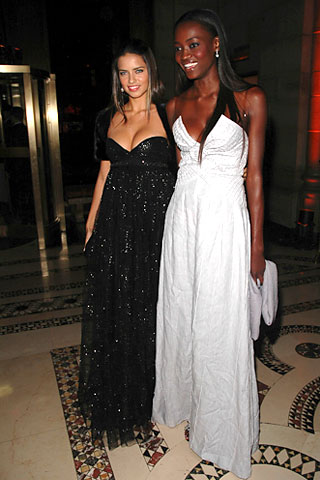 MONOCHROME RHAPSODY:
Oluchi has a likeness for prints, and incorporates them in monochromatic styling! Combining the yin and yang of black and white to add dimension to her style.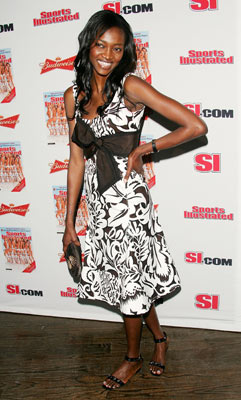 One of Oluchi's red carpet moments is when she stunned the crowd at the 2009 Costume Institute Gala at the Metropolitan Art Museum arriving in a  gorgeous Oscar de la Renta monochrome print dress. It was a bold piece, and as such is quite difficult to pull off!  But the dress proved to be no match for Oluchi as she pulled it off effortlessly with style and grace!!!
GET THIS OLUCHI ONWEAGBA LOOK:
I particularily adore this casual look on Oluchi. Like with most of her casual looks, she places the focus on her upper half, this time, with a sequined vest and complements it with a pair of wide leg jeans.
Channel this look by Oluchi for less than £100
Vest: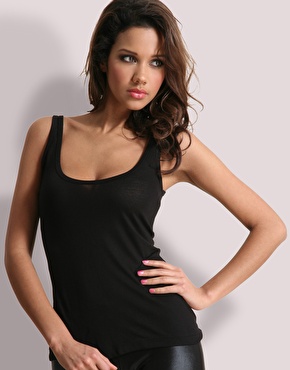 Like with Oluchi's, this vest is also lightweight.
Purchase here for £6
High- Waist Wide Leg Jeans: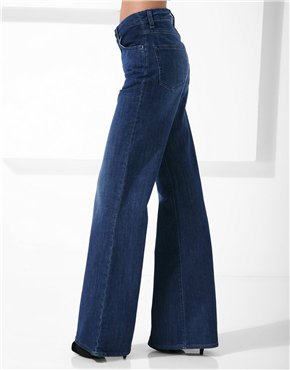 Oluchi opts for high-waisted wide-leg jeans with pocket details, these jeans are a close resemblance. Wide-leg jeans always streamline the silhouette, and they make you look taller! However, you can opt for a straight, skinny or flare cut, if you feel that suits you better. Channelling Oluchi, is also about being comfortable!
Purchase here for £39
Sequined Waistcoat: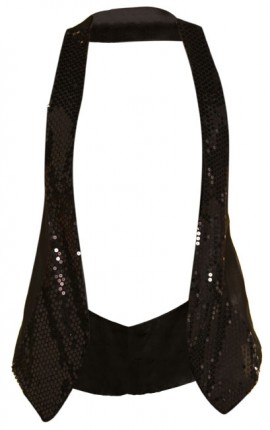 This sequined vest will draw attention to your upper body, it will also add glam to a typical casual look!
Purchase here for £15
Quilted Purse: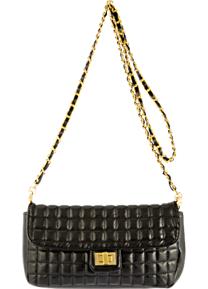 Oluchi completes her look with a quilted Chanel chain purse. It's the reign of Chanel inspired chain purses and you can easily purchase a few in varied colours and at affordable prices!  While this purse is not double chained like Oluchi's, it still shares some similarities in its quilt, gold chain and buckle details!
Purchase here for £15