Bella Naija is excited to introduce the Friday Track by the Renaissance Man, Bobo Omotayo. Though the title alludes to music, the Friday Track is much more than that. Its more about the social commentary on a range of topics from politics to pop culture. Enjoy.
It seems like the most of my inspiration these days comes from the cluttered streets of the Centre of Excellence (yes, albeit LASAA has taken down all the billboards, blah blah blah) Lagos is still very much cluttered with gala cartons, popcorn in transparent bags, la caserra bottles and increasingly, penises.
Yes I said it, penises. It is only in Lagos that men feel the street is their private WC – they can just wipe out a penis in the afternoon, after all they need a leek.
On Thursday, while making my rounds stuck in between a diesel 'smoky' tanker and a GSG-wearing 'bigz girl' in my humble assessment, I noticed the car in front suddenly coming to a halt though the traffic light had just passed the holding batch (to the 'Nigerians in the diaspora'…we do have traffic lights), suddenly I saw a head leap out of the driver's seat, barely shutting his door as he began to undo his zipper – now wait – this wasn't a side street, it was no aguda junction, this was Osborne Road – like clockwork – he faced a pavement and wiped out a penis in broad day light.
My driver found this terribly amusing probably contemplating how he's gonna try that one day, afterall, he has done something similar; after a 3-hour bumper-to-bumper-marathon en route home on that routine Wednesday evening. As we arrived outside the gate, he goes 'xcuz sir', and jumps out only to point to the side gutter. At first I didn't react, I just couldn't understand why you could wait for three hours to piss then give in only centimetres away from a proper facility.
Negras like him and our Osbourne friend really almost defeat this whole beautification of Lagos initiative which our current administration has executed so admirably. It's almost like what's the point of having a park with lush lawns when one Razaq can just come and thinks 'o ya…this is a great kpo mehn'.
The only time it is okay to piss on the road is if you're driving from Katsina to Abuja and even that's stretching it. Don't try that shit nowhere.
I've never wanted to be Governor until now, so as I get sworn in, I'm setting up an environmental abuse agency, L.A.D.U.A (Lagos State Defecation and Urination Arrest agency).
This week's Friday Track is from an actress that I'm sure all the wipe-out-a-penis-in-broadlight-negras-would-love to give a holding lesson. This is Scarlett Johansson, musically and beautifully directed by Peter Yarn on the single 'Relator'. Click here to Listen: http://blip.fm/profile/Renaissance_Man/blip/25650438/Pete_Yorn_and_Scarlett_Johansson-Relator_music_video
____________________________________________________________________________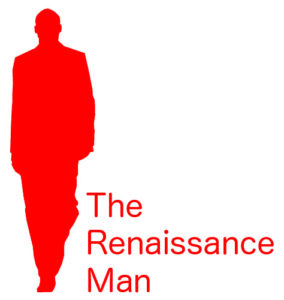 Over the past 2 years, the Renaissance Man (a.k.a. Bobo Omotayo, an avid blogger and Guardian columnist) started an E-music electronic community for likeminded music enthusiasts. The concept was branded the FRIDAY TRACK.
The Friday Track is started as a weekly music exchange email where the Renaissance Man "sender" identifies a song over the course of the week – it could be a single in the charts, an album track or an unreleased demo track – this song is shared with the 9,200 people on a current mailing list.
The weekly posts will be traditionally posted on Friday Afternoons as to help herald/usher the Friday festivities in – it has been previously described as the 'jumpstart to the weekend' by a fervid fan.
The writing style of the Friday Track has also become a main feature and essentially a unique selling point for the weekly receivers. The Friday Track tends to come not just with a song but an analysis of the choice 'track' or a social commentary on a host of topics from pop culture, to politics. This has substantially enhanced the appeal of the FRIDAY TRACK, giving it a double edged advantage in communication – music and citizen journalism.
In February 2008, the database recorded was estimated at 9,200 recipients from all parts of the globe from the UK to South Africa to Amsterdam to San Francisco to Lagos.
The FRIDAY TRACK overnight has become a light hearted entertainment medium for young people who are fans of music and followers of the popular blog site and Guardian column – The Renaissance Man and now BellaNaija.com