African designers are starting to get the international recognition they deserve, and with events like the Camer Couture Fashion Showcase, it is almost impossible to ignore the talent springing from the continent.
Created in 2009 by Cynthia Anduhtabe, Isabel Bezeng, Ngum Ngafor, Soraya Sone (freelance consultant) and Alex Quest, Camer Couture aims to leverage Cameroonian fashion designers onto the international scene. It aims to lead the nation's fashion market in originality and style, represent the splendour, diversity and wealth of Cameroon through the work and visions of couture creators and set a trend in Cameroonian fashion event management. The fashion showcase held recently in the bustling cosmopolitan city of London was a testament of their vision!
Cyntha gives a brief recap of the Event:
Cameroonian fashion designers stormed London in style during the Camer Couture fashion showcase. Courtesy of the funky new company, Camer Couture, international brands Anggy Haif and Olivia Ervi joined forces with exciting newcomers, KiRette Couture, Bot-i-Lam, RoViSa Designs and Ms Mi to craft the first ever showcase of Cameroonian Fashion in the UK.
KiRette Couture opened the diverse catwalk with its kaleidoscopic, Michael Jackson-inspired Spring/Summer 2010 collection which set the scene for Ms Mi's bold blend of textiles. RoViSa's origami-inspired elegant pieces contrasted Bot-i-Lam's roosty street style. Cannes favourite and Juliette Binoche couturiere, Olivia Ervi's flowing gowns had starring roles of their own while the Afro-eccentric, Anggy Haif's reassuringly artistic blend of rooted fabrics and cutting edge creations ensured a knock out finale.
Live performances from Sawa blues star, Muntu Valdo, Afro-jazz artist, Serge Tebu and the soulful Debra Debs & Band produced a blissful soundtrack to the evening. Shiri Achu's art took breaths away as fashionistas indulged in cocktails and Cameroonian culinary delights.
"It was an amazing night," raved Camer Couture CEO, Cynthia Anduhtable.
A raffle sale raised £125 to benefit the Baka Pygmies who make up one of Cameroon's oldest and most socially deprived societies.
"Camer Couture is very grateful to everyone who supported our bid to help the Baka develop. We would also like to thank the designers and models, our stylist, George Tyrone Eko, our sponsors: K Connection, Palm Bliss Restaurant, Maestro Bar & Restaurant, Bush Faller Magazine, Shiri Achu Art and everyone who made the event happen," Cynthia added.
"The showcase opened my eyes to a whole new array of Cameroonian talent. It was fun and mind-bending," remarked guest, Terence Ndikum.
Backstage Photos: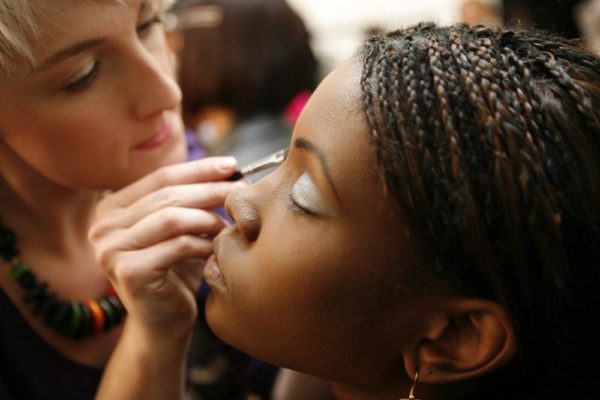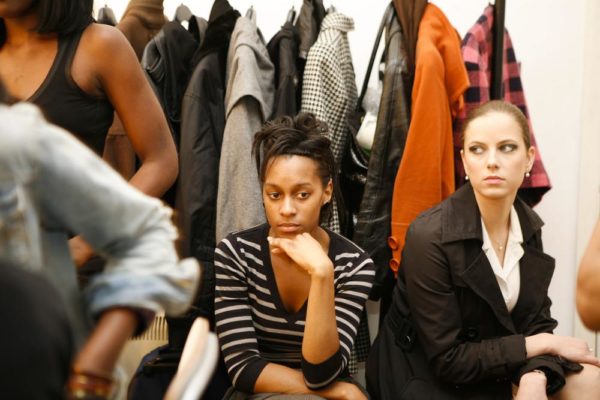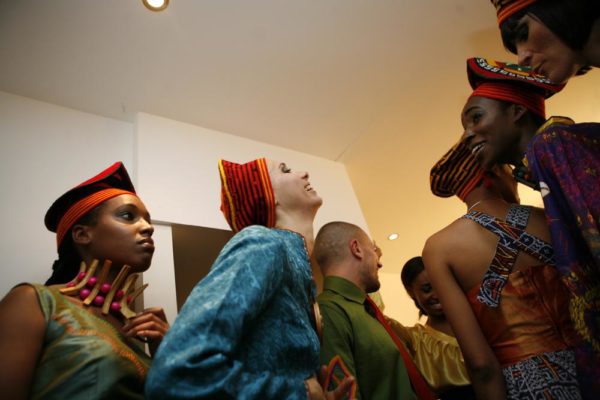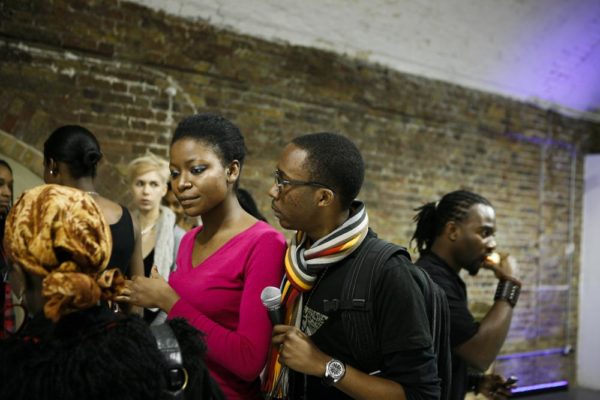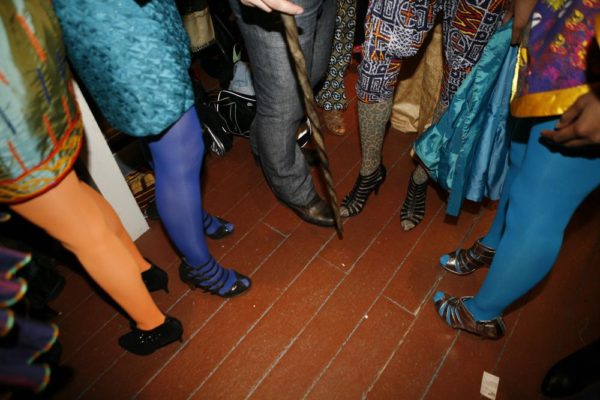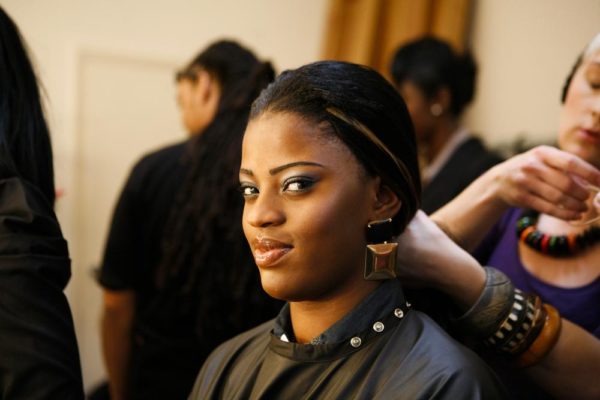 The Designers and their collections:
Frances Ekiko heads Ms Mi (My Sister Made It). The funky new designer's bold blend of African wax prints with leather, linen, chiffon and silk celebrates the sexy and confident woman in her 30's.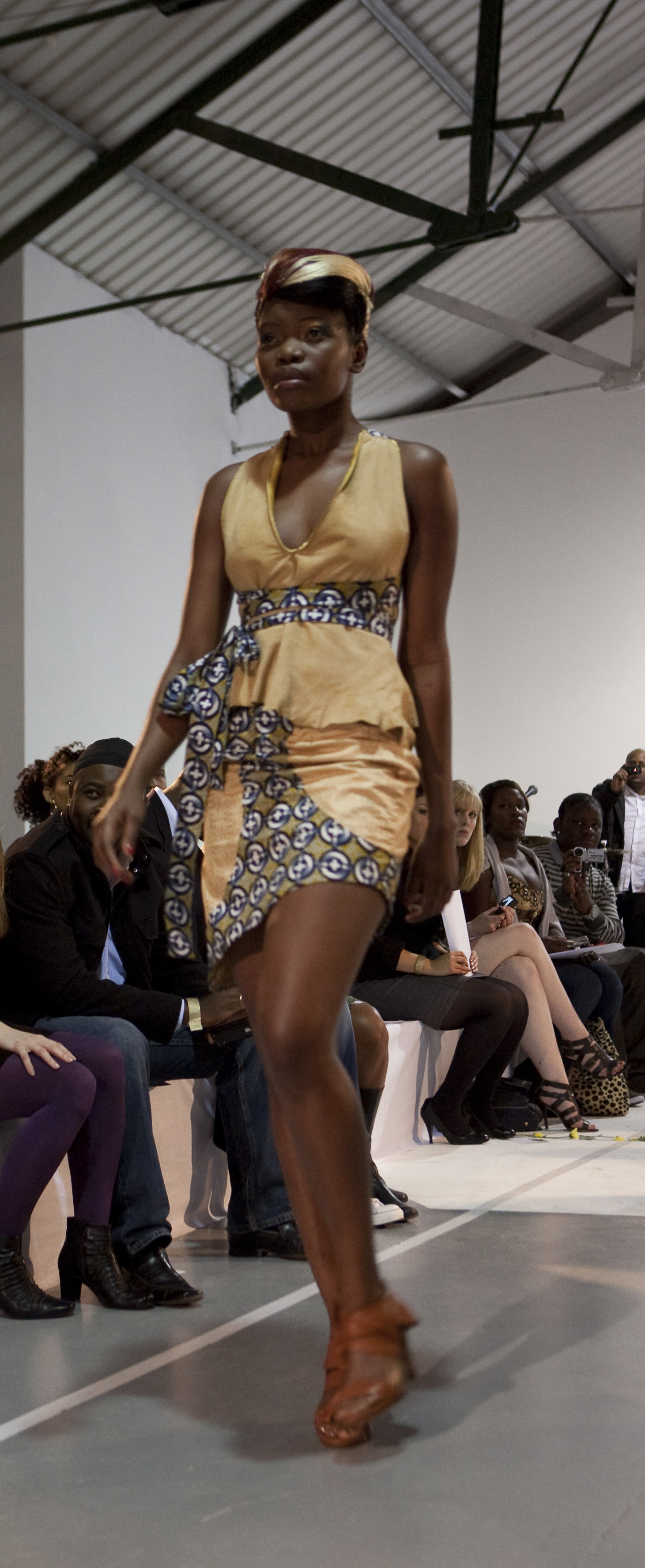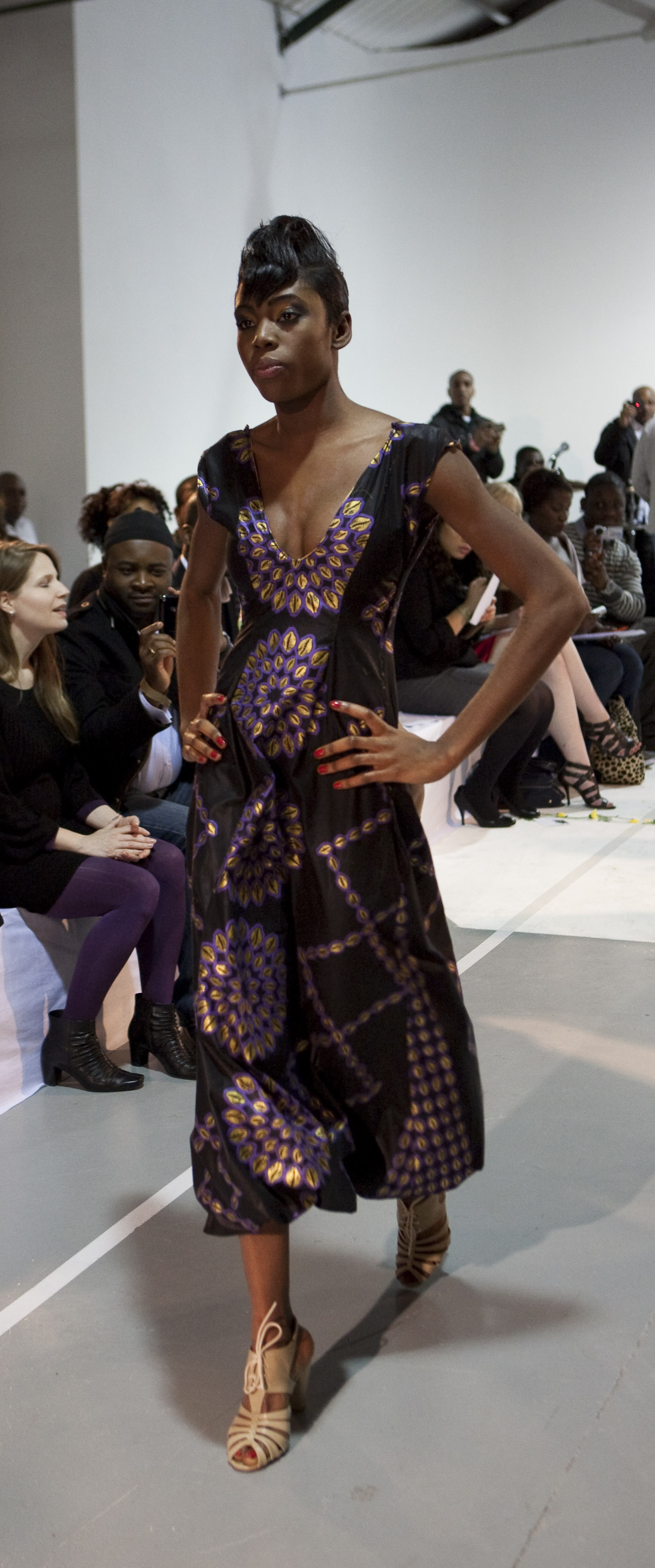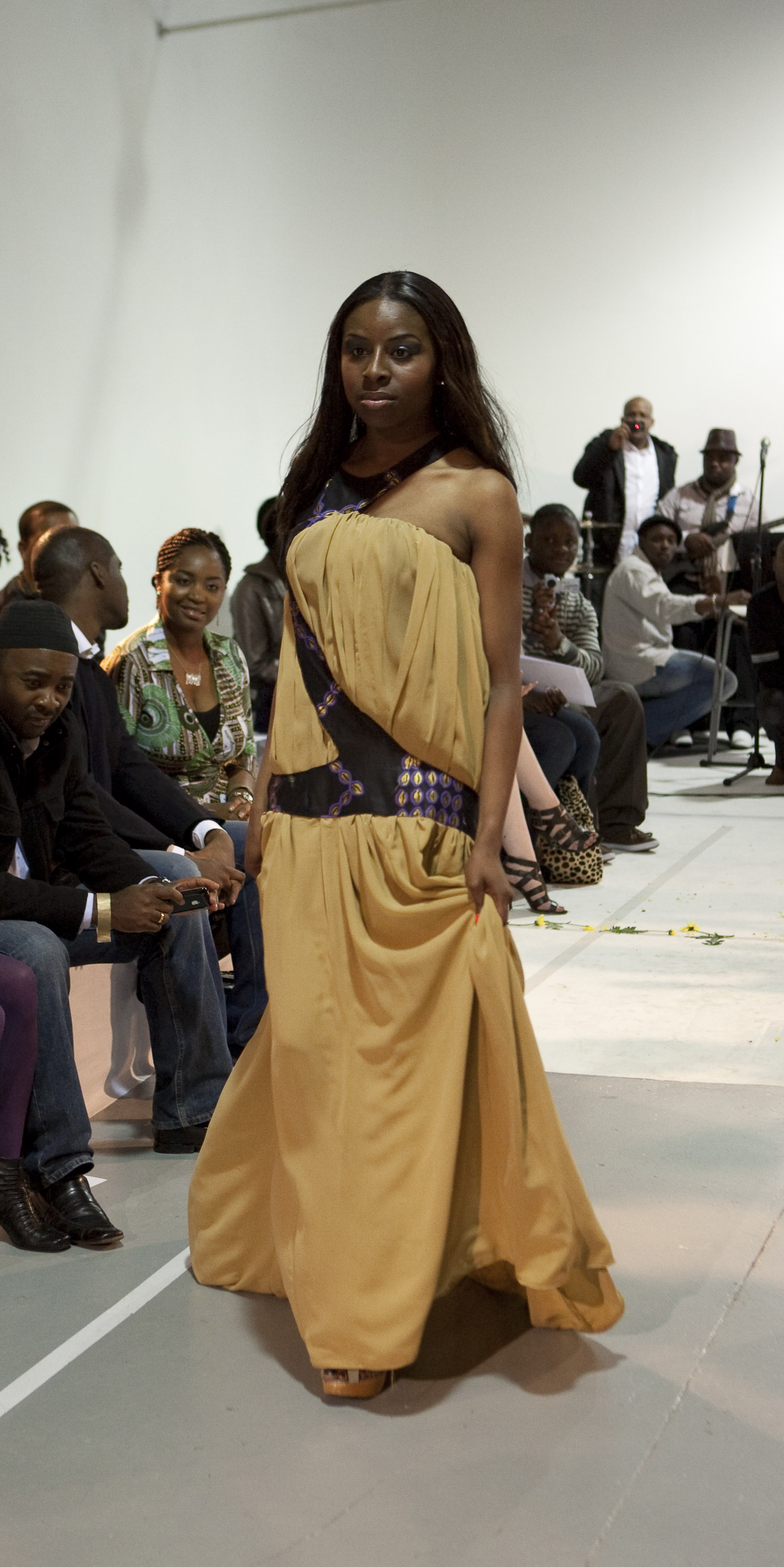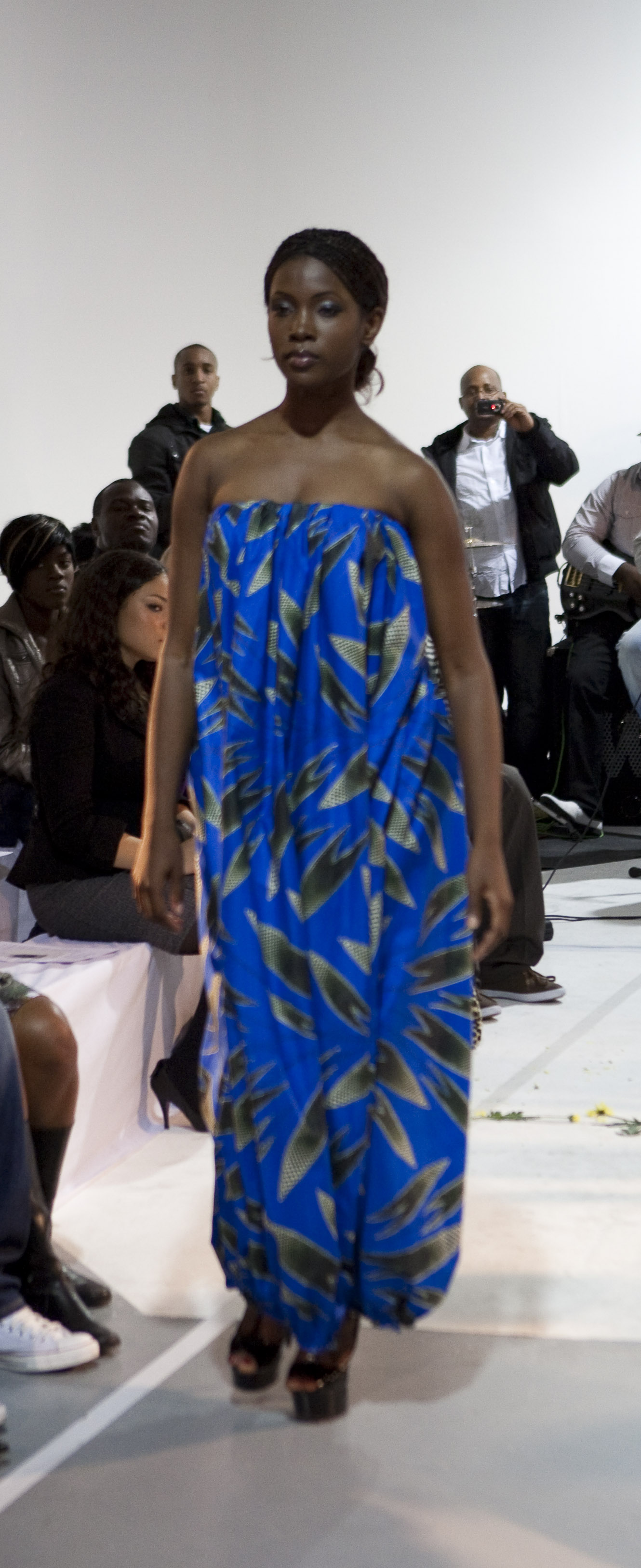 BEFFTA award nominee, KiRette Couture's signature style is inspired by the toghu – a colourful and intricately embroidered robe worn, on special occasions, by Cameroon's Western Highlanders. Its founders, Kibonen Nfi and Anrette Ngafor, meld centuries old chic with contemporary vogue to craft exquisite pieces.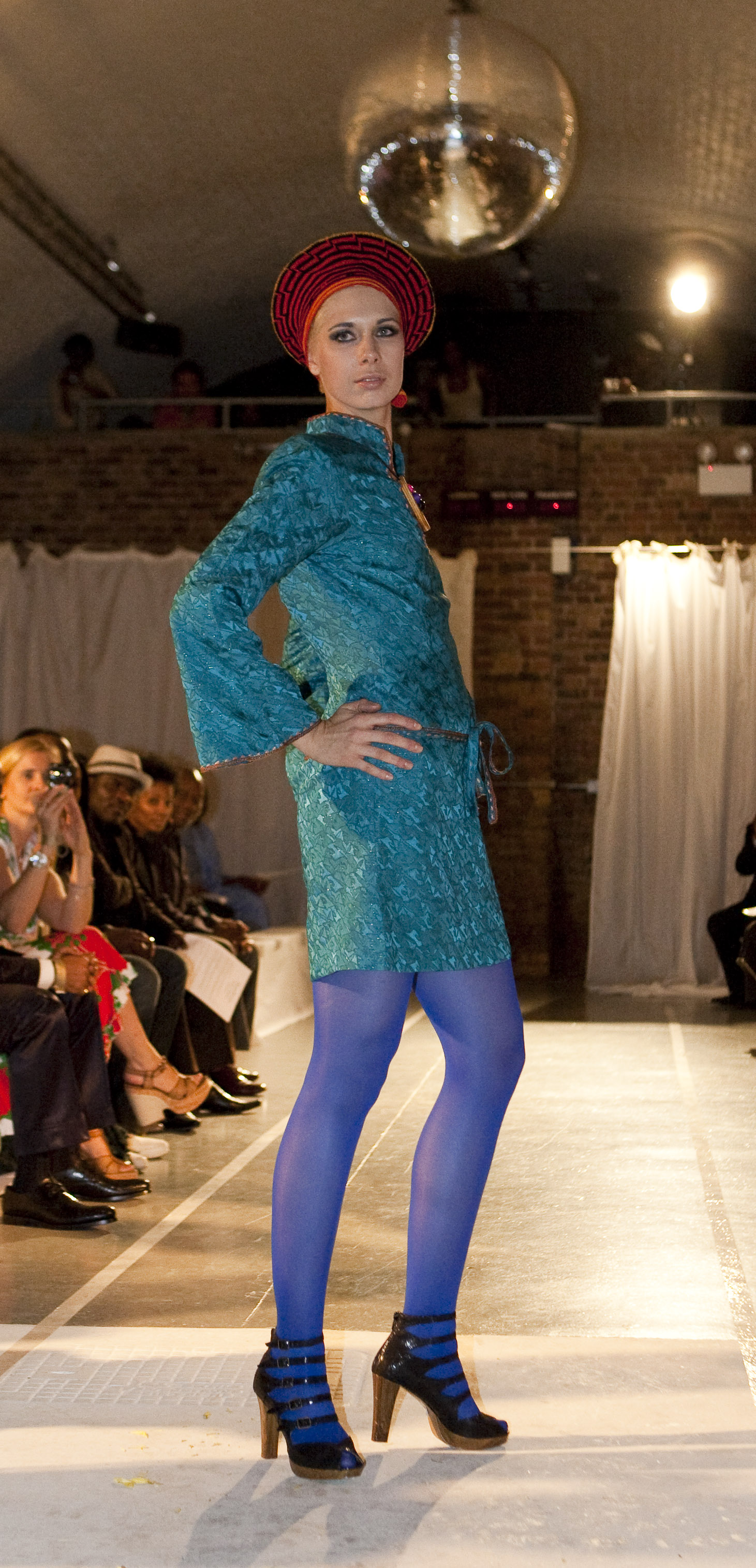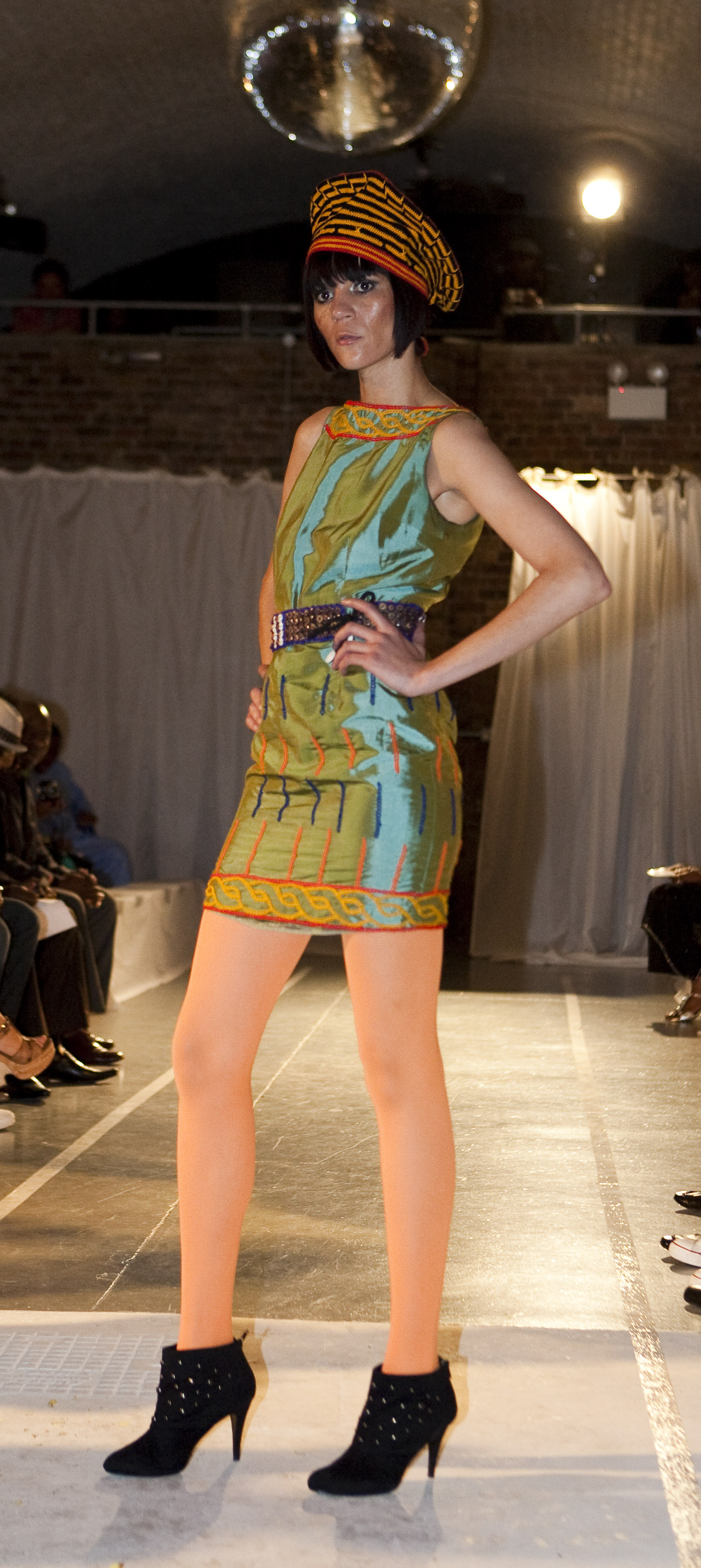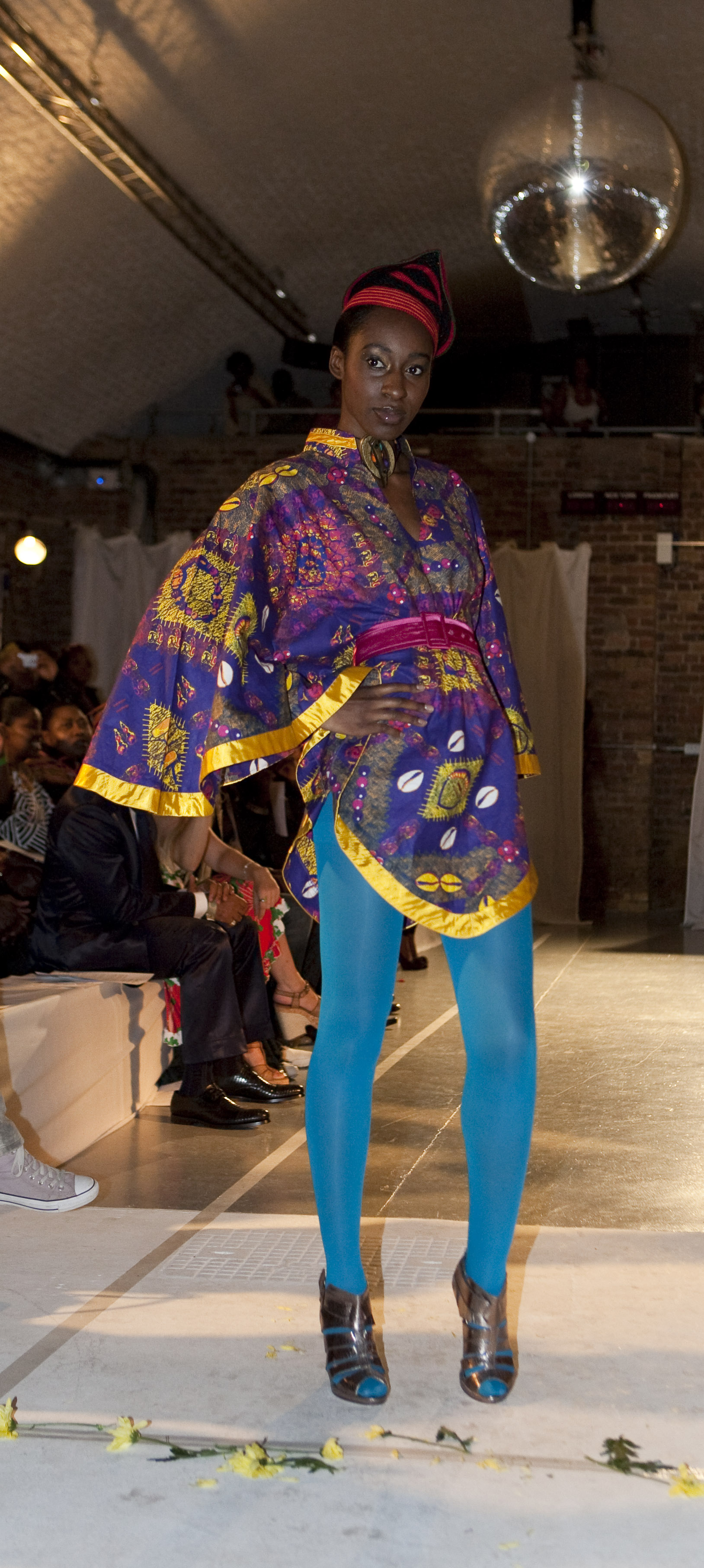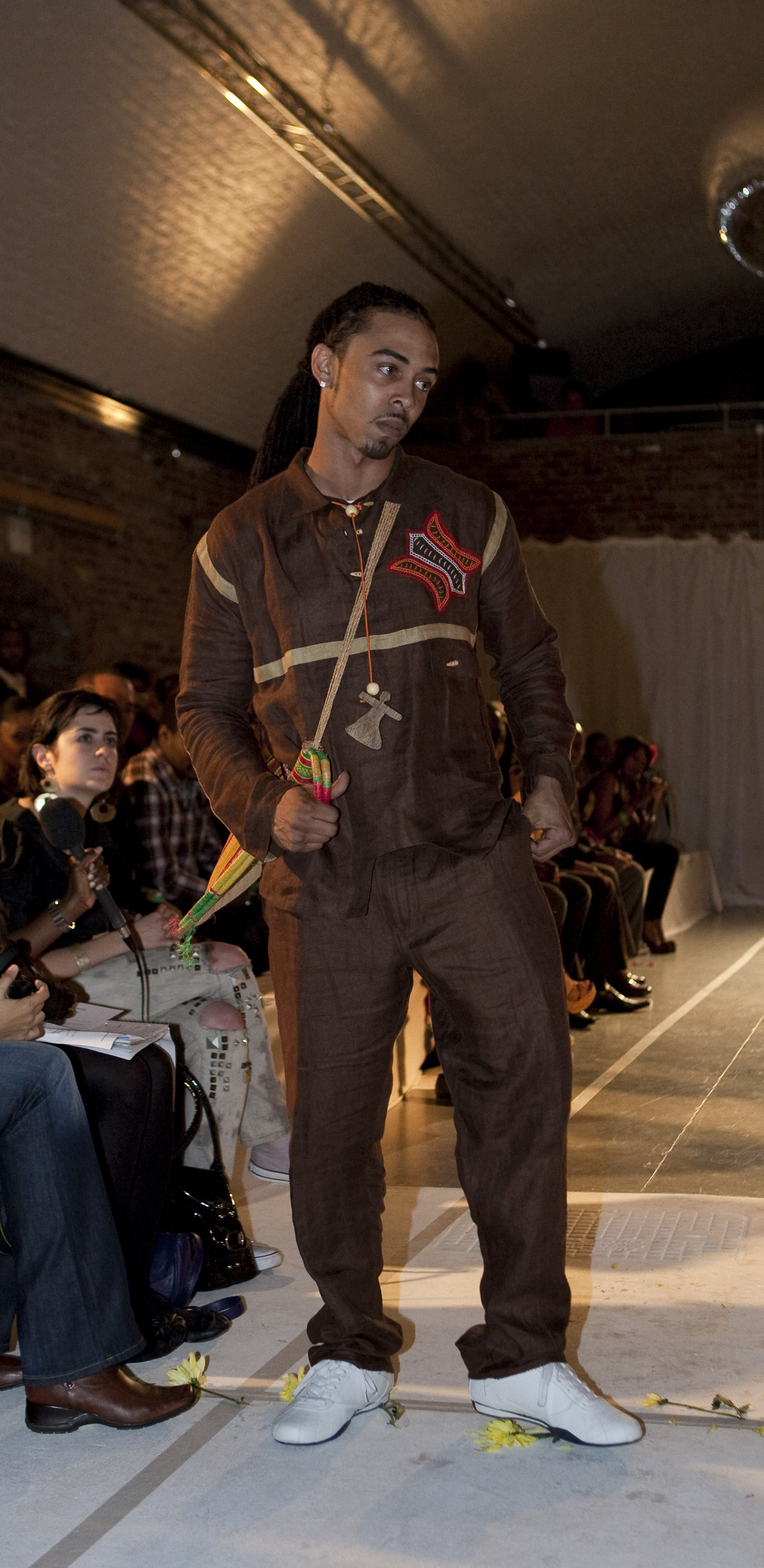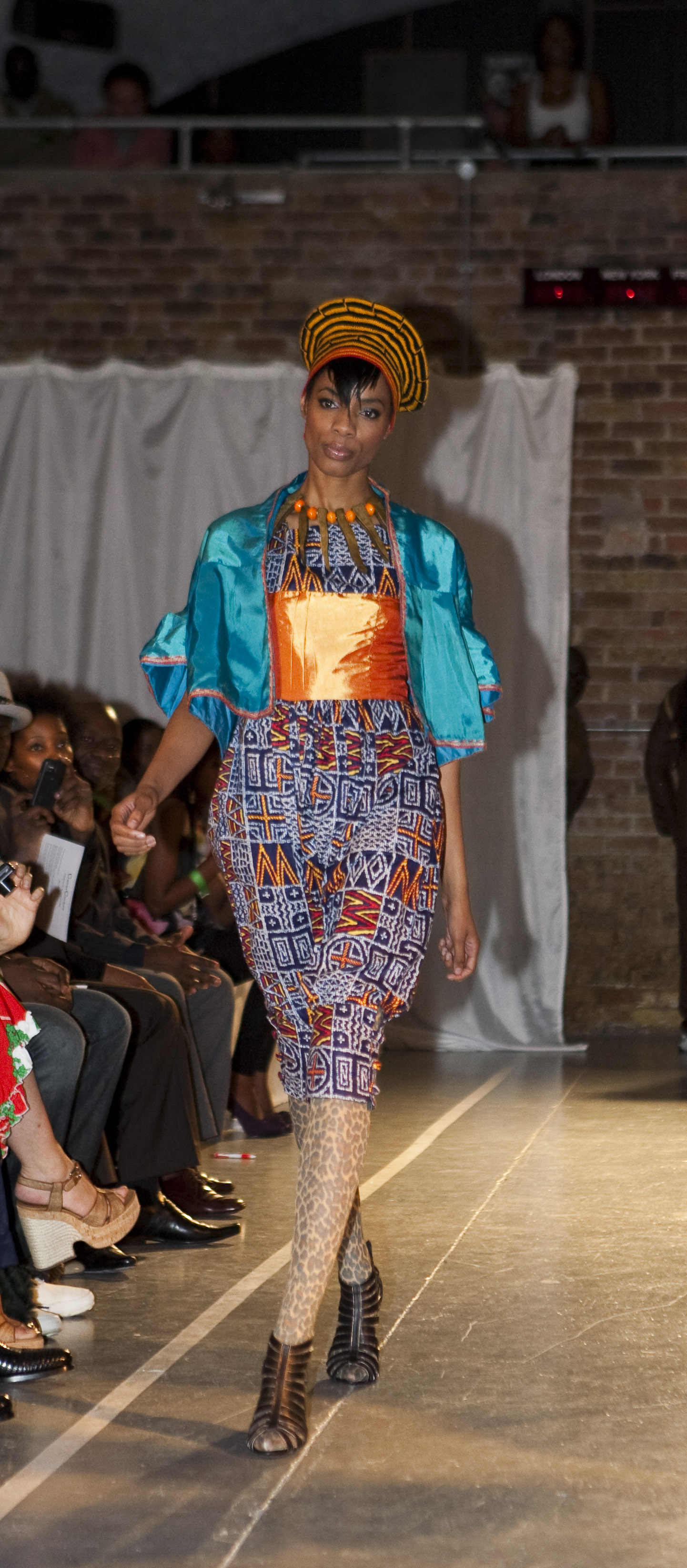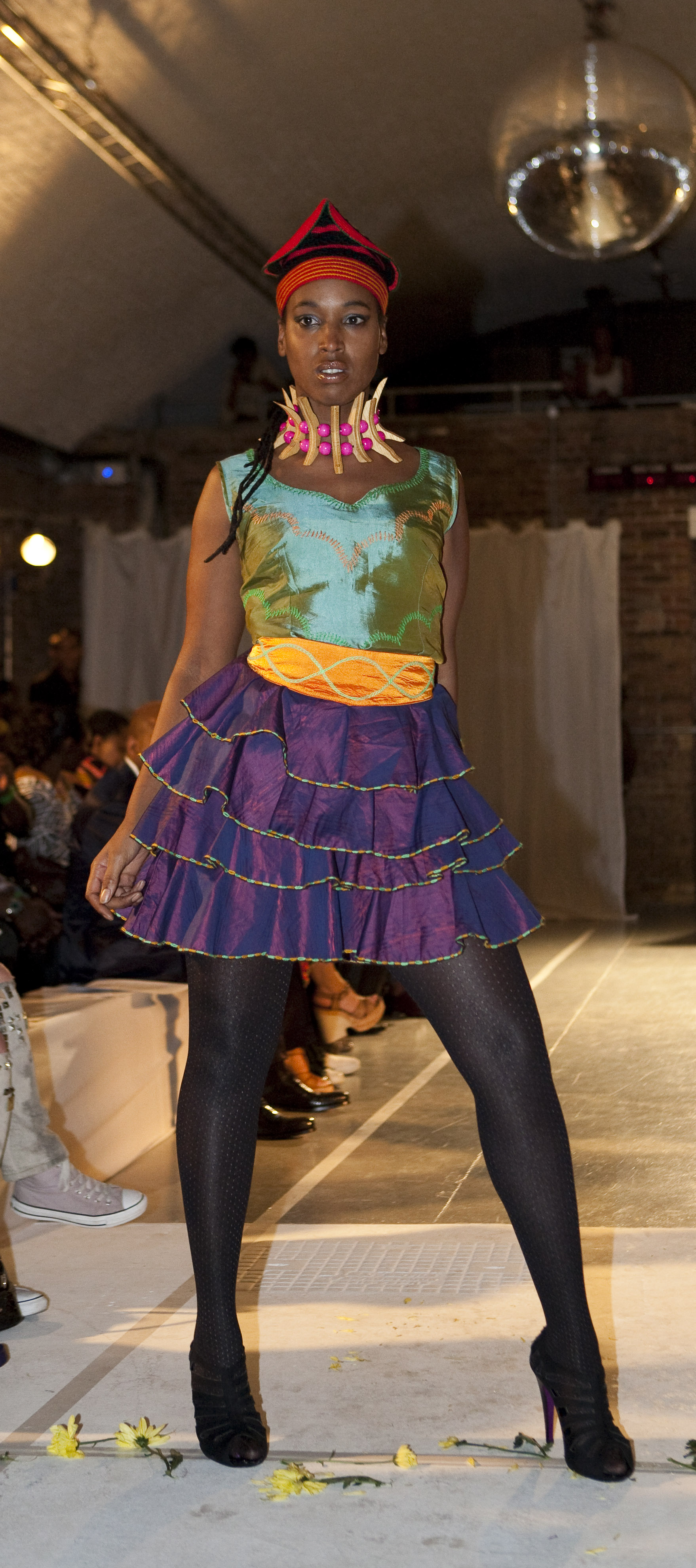 Art and technology influence RoViSa creator, Rose Mbango's delightful origami designs and sharp executive style suits. Her glistening portfolio also boasts cool children's wear.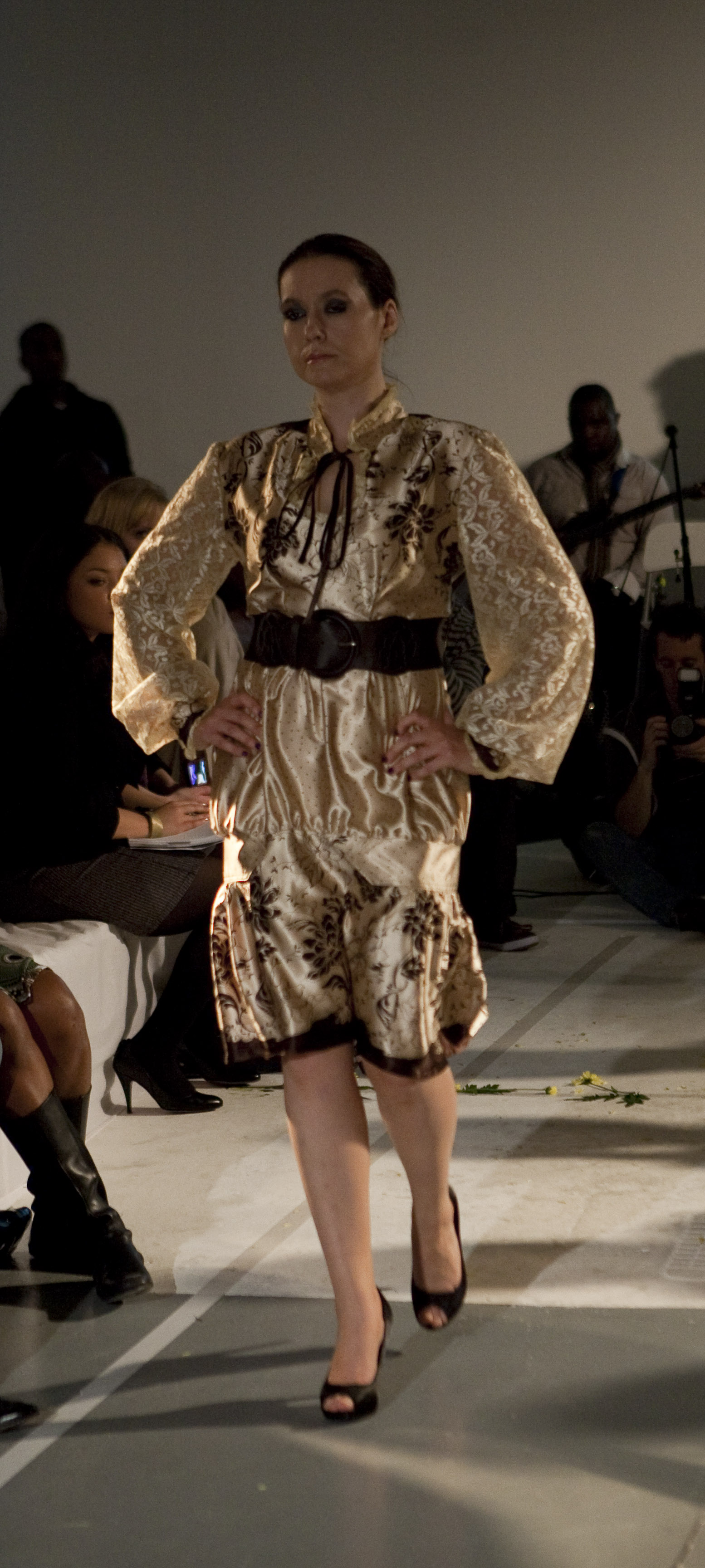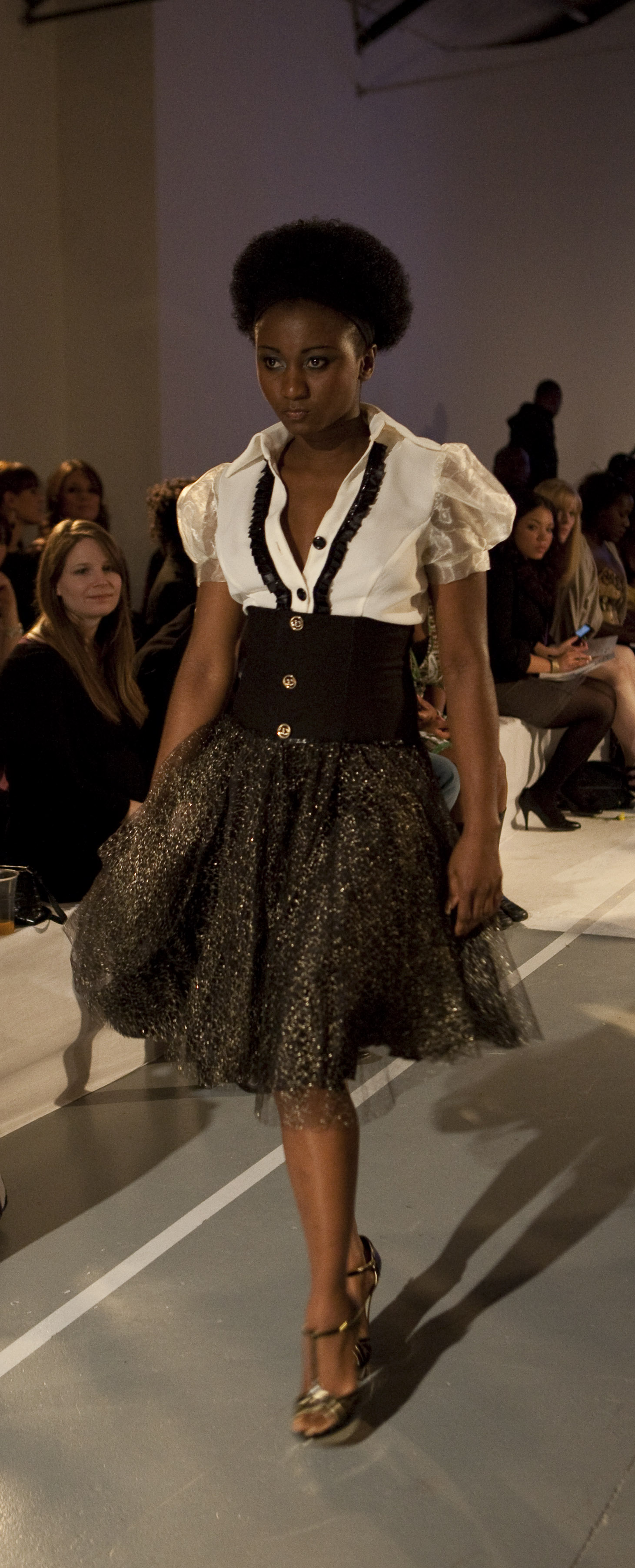 Fronted by Xaverie Bakemhe and Lola Adeshigbin, Bot-i-Lam (meaning beautiful fashion in Bakheme's native Bassa language) was created to empower and portray a positive side to Africa. Bakheme and Adeshigbin's fusion of French, hippy and African mode is unique and ever modish.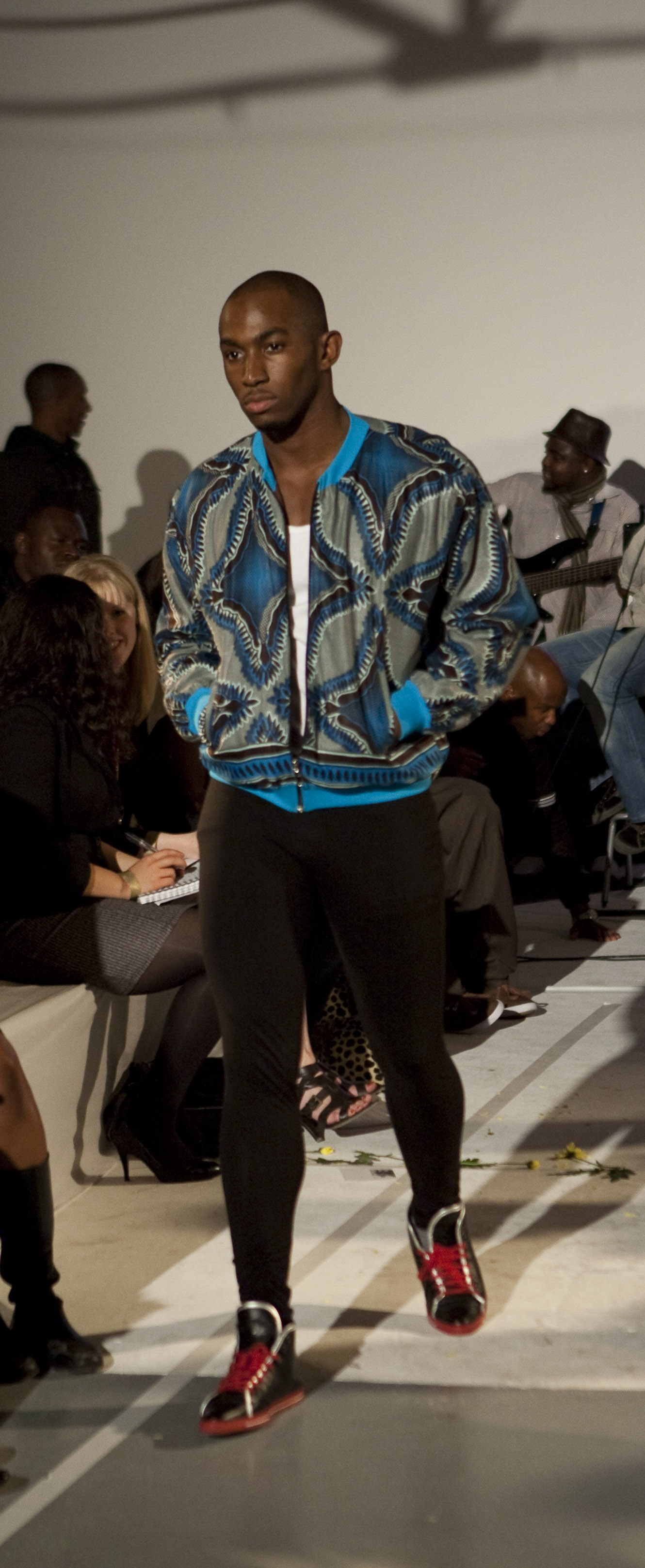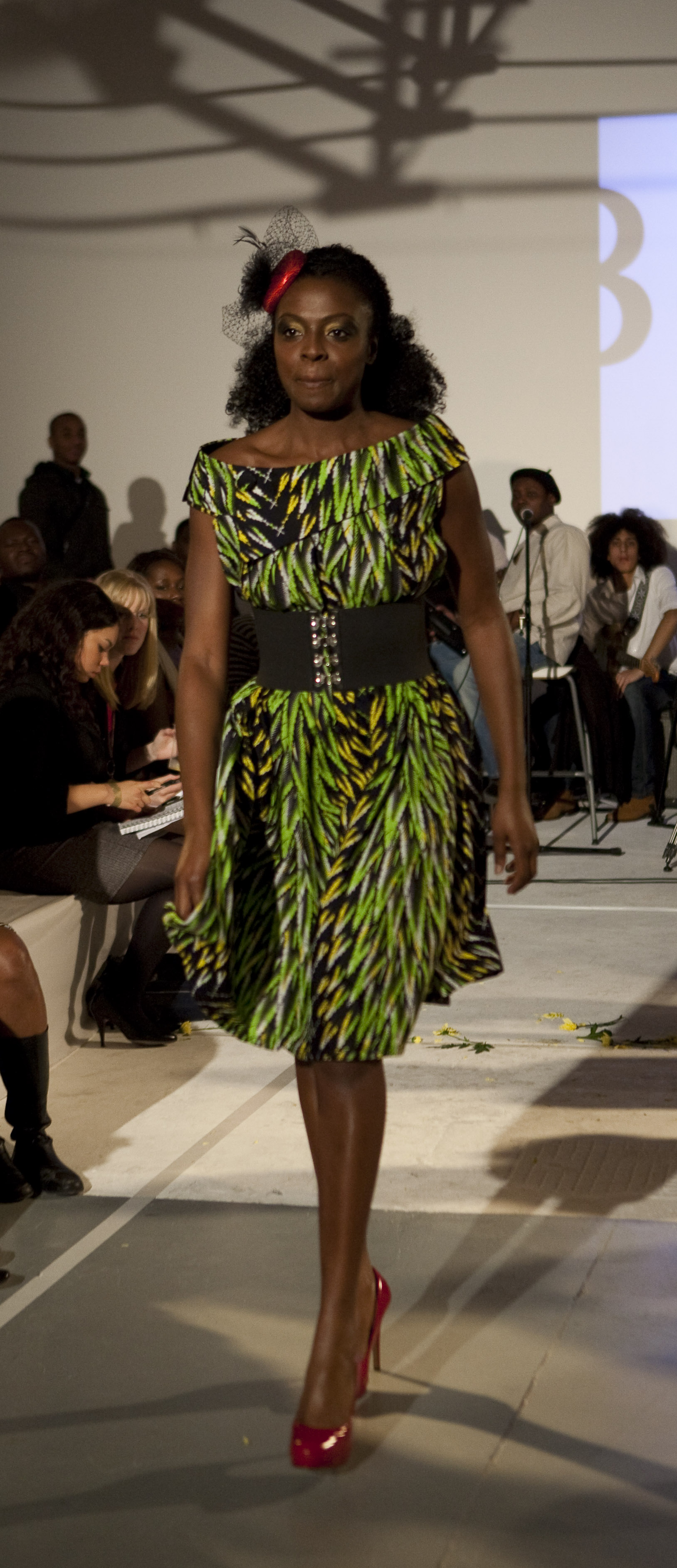 Leather, skin, fibre, plants and rich textiles rouse Olivia Ervi's unmistakable sophistication. A red carpet favourite, her Spring/Summer 2009 collection made an award-winning appearance at the Cannes Film Festival.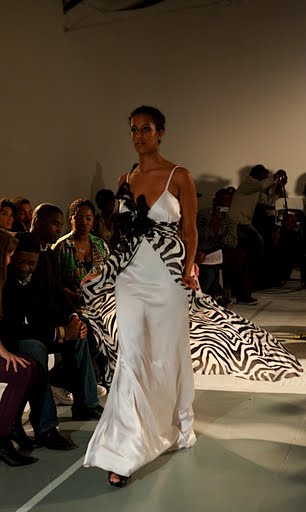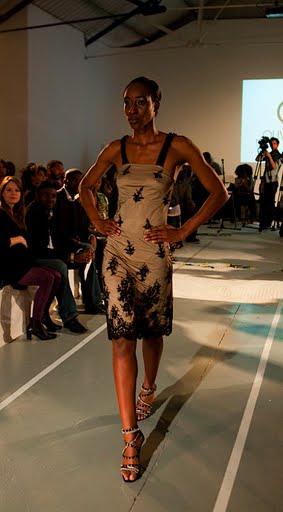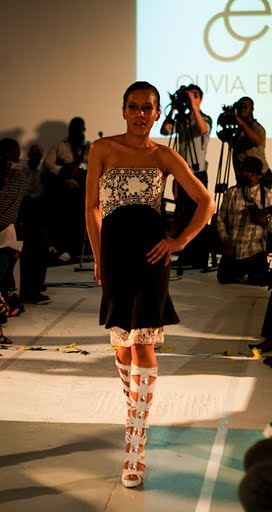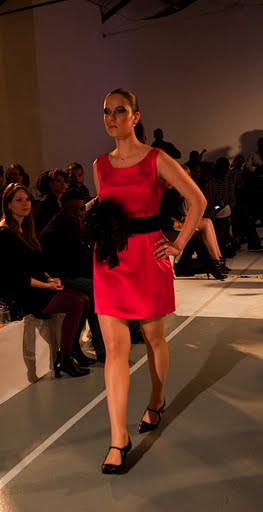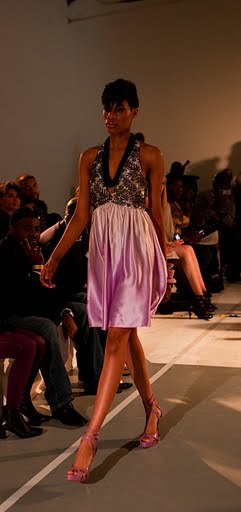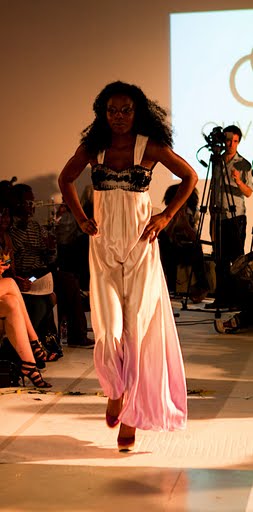 Dubbed Afro-eccentric by critics, the self-taught and multitalented Anggy Haif sits comfortably in a pantheon of international haute couturiers such as Jean-Paul Gaultier. His eye-popping designs are reassuringly artistic.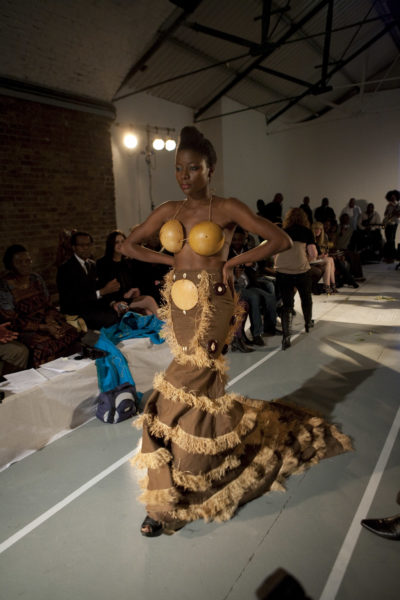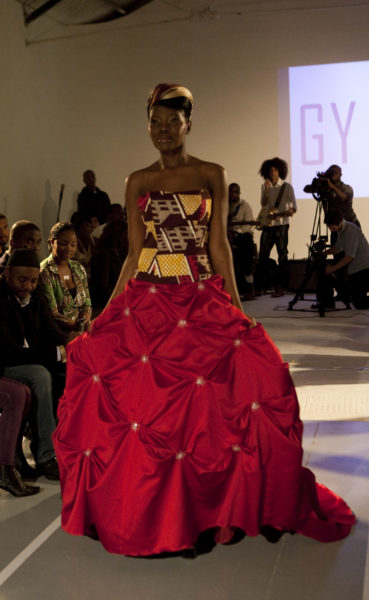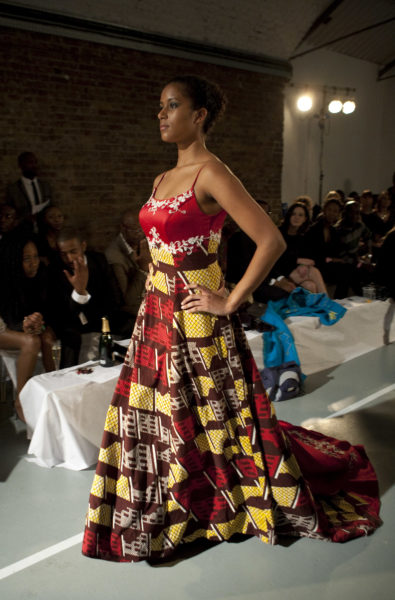 For more information on Camer Couture visit here:
For media enquiries and images please contact:
Ngum Ngafor
Tel: 00 44 7944 043 954
Email: [email protected]
Isabel Bezeng
Tel: 00 44 7733 735 515
Email: [email protected]
General Enquiries:
Cynthia Anduhtabe
Tel: 00 44 7834 321 373
Email: [email protected]
Join the Camer Couture Group on facebook here:
Follow Camer Couture on twitter here:
Find out more about Cameroon's Baka people and Global Music Exchange (One Heart) – a charity working with Camer Couture here:
Photo Credits: Angel Sylvester and Koji