Pepsi Teams Up with Akon, Keri Hilson and Drogba on "Oh Africa"
As the World Cup approaches, Pepsi has teamed up with  Keri Hilson, Akon and the two-time GRAMMY award-winning Soweto Gospel Choir alongside 16 aspiring young singers from around the world to create the track, 'Oh Africa' to benefit underprivileged African youth. Up and coming Nigerian singer, Folakemi "Myst" Kalejaiye is also featured on the track and in the video.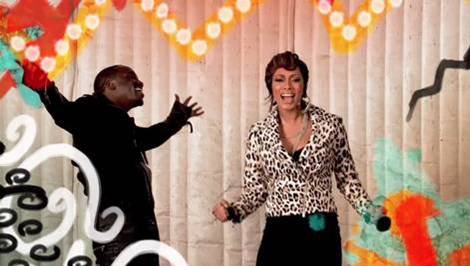 "Oh Africa," was written by hip-hop duo Rock City, and produced by Prettiboifresh.  A portion of the proceeds from the energetic new track, which will also be the soundtrack for the Pepsi's 2010 football campaign, will go towards supporting disadvantaged African youth. Akon's Konfidence Foundation and other great charities designated by Hilson and Pepsi will partner in the distribution of funds.
The track will be used across Pepsi's football 2010 advertising campaign and form the centerpiece of the brand's new "Refresh Your World" campaign, which is based on enabling youth to make a positive change in the world in which they live.
[youtube]http://www.youtube.com/watch?v=YI4sDx6SGwA&feature=player_embedded[/youtube]
Congrats to Myst, we look forward to hearing more from her in the future!