It's BN Style Spotlight; this is a periodical feature on the style page that will provide detailed analysis of the personal style of a budding fashion star.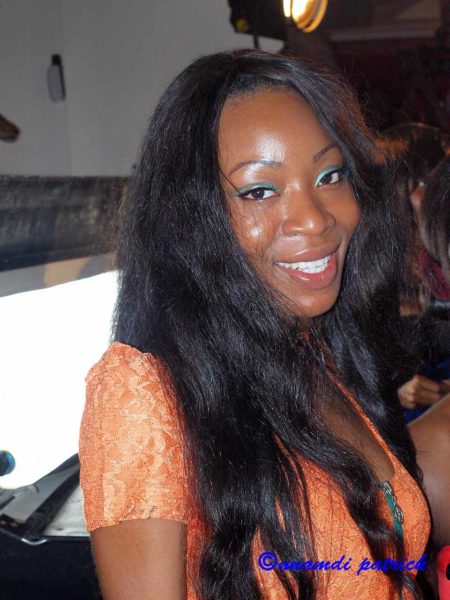 Occasionally while going through photos, we stumble on a person that gets us staring in admiration of their style. They have been able to do something with fashion that captures our attention. And when we are fortunate to get those moments of ecstasy consistently and by the same individual there is a need for recognition. It for this reason we shed the BN Style spotlight on Ugonna Omeruo.
As a designer, she is a true ambassador of her label House of Nwocha. On the red carpet, she's given the task to sell her talent and the appeal of her designs to the Nigerian public and although her personal style is individual and tailored to her sensibilities, it is one that we can relate to.
You can trust Ugonna to be at her 'A game' at every event she attends. Her colourful wardrobe is young and appropriate, fun and fresh, as she mixes it up with hair, make-up, accessories and keeps us guessing with her style choices! While she favours short lengths, silhouettes that hug her petite frame and dramatic sleeves, she is not afraid to add texture, play on contrasts, go heavy with the accessories and that is what we love about her style!
Read on as I analyze her personal style and determine what indeed, makes her style BN worthy!!!
PRINT FAB: Ugonna loves to wear print and she always looks fabulous in them! With her print choices you discover the girly side to Ugonna's style. The fabrics and the cuts are so light, breezing through her petite frame. Even though wearing print might be considered enough of a statement, she likes to keep things a little more interesting with her dress styles and accessories. Either by going for her favoured statement sleeves, chunky shoes or playing on a contrast by combining a sheer print dress with black leather!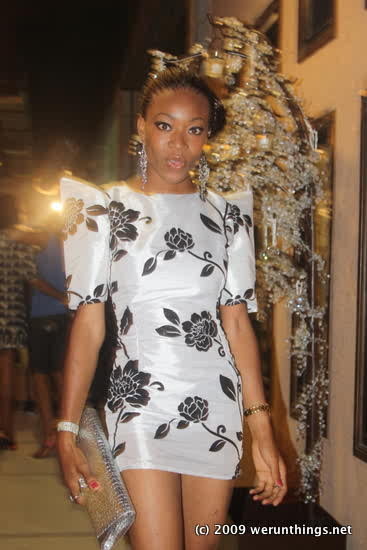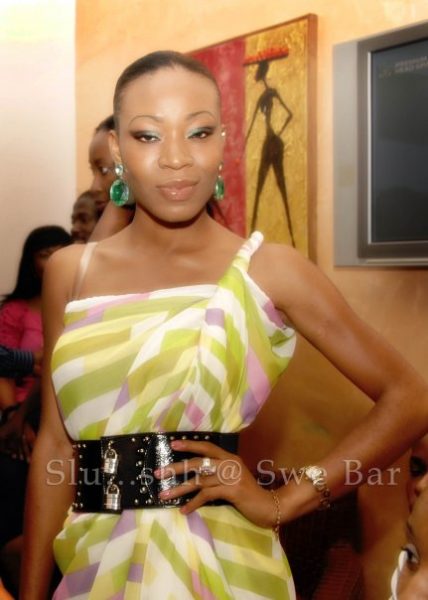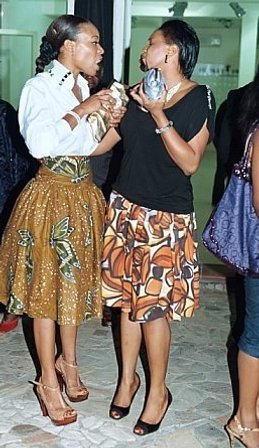 FLAIR FOR TEXTURE: Texture adds depth to a piece of fabric. Sequins, lace, embroidery, ruching, their feel give the fabric a story to tell and they ultimately make a beautiful garment. Ugonna as a designer is well aware of this fact and allows her designer instinct to kick in when she decides the pieces that dominate her wardrobe! She particularly favours lace as she wears it quite often. Her textured pieces are combined with fun bold colours.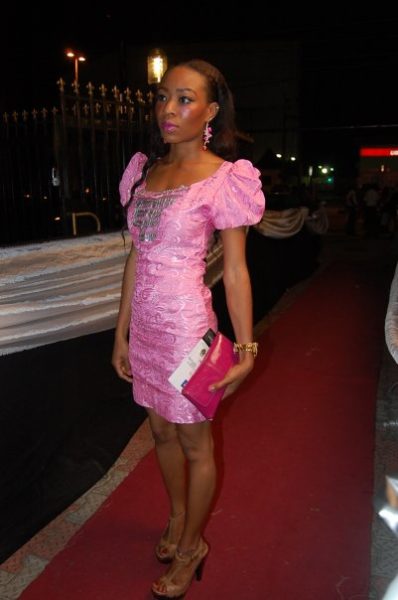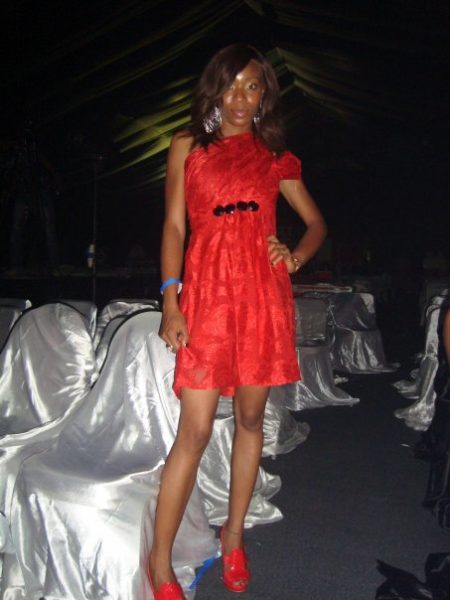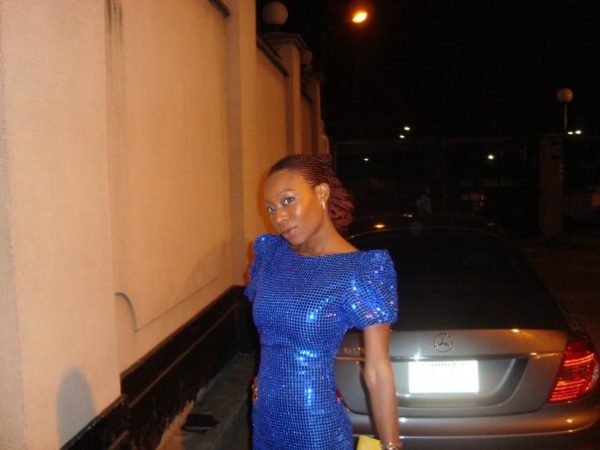 EYE LOOK: As much as Ugonna loves to draw attention to her lips with bold lipstick choices, her eyes are  a primary focus. Ugonna loves to emphasize them by lining them with black and she always includes colour with her eye shadwow making her eyes look larger and more expressive. This is pretty much a signature look for her!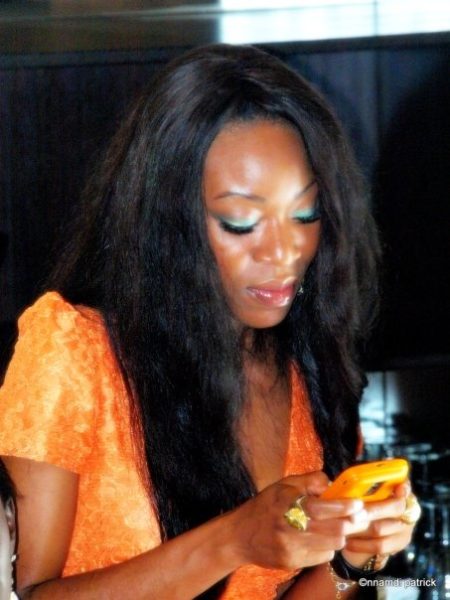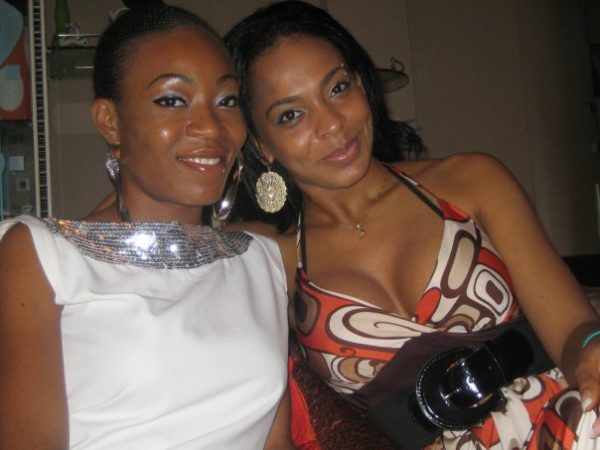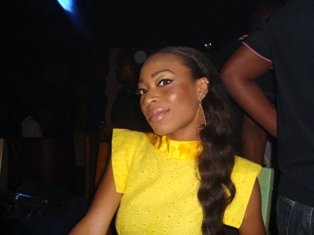 THE DIVA IN AN LBD: In the midst of all things bright and beautiful, there is a little gloom! Although a big fan of bright colours, Ugonna likes to pull out the LBD once in a while and keeps things fun with her hair and make-up while doing so.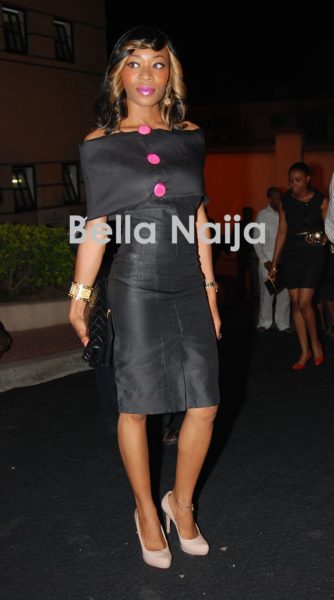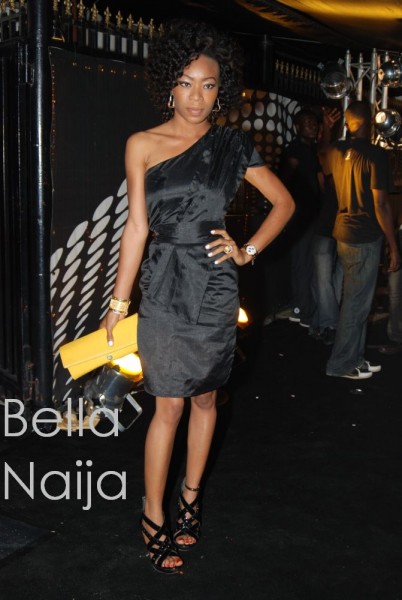 Ugonna is spotted wearing an LBD in two occasions, but we get two completely different vibes from the looks. She sticks to the underlying themes which define her style like a pop of colour however, she makes a few changes by going 360 on the hair and make-up, the cut of her dress and the presentation of the look. What we see are two black looks, but we aren't bored by them and neither do they seem like deja vu!
THE DRAMA UP HER SLEEVES: For Ugonna, to discover the magic of a dress you have to start with the sleeves! Her sleeves are a major focal point to her designs and personal style. She likes to draw attention to her top half with a variety of sleeve styles; from peaked, to off the shoulder to puff sleeves, the list goes on. Whatever dramatic sleeve she opts for to be the perfect complement to an outfit,  it never comes off too heavy, she carries it well and owns the look.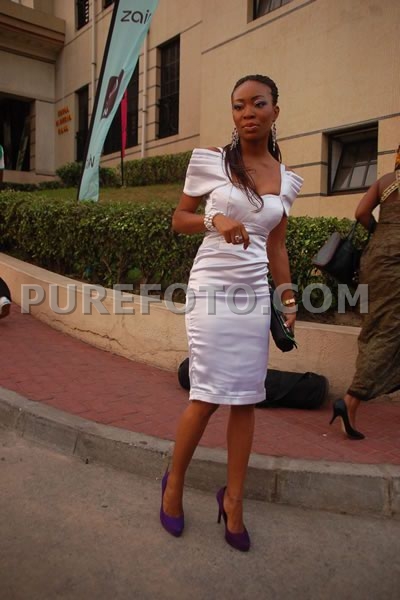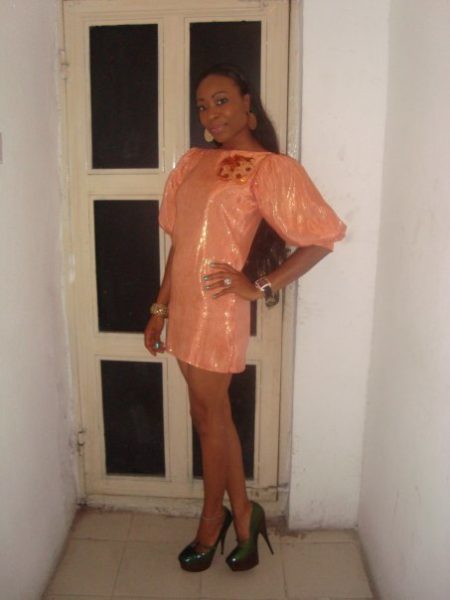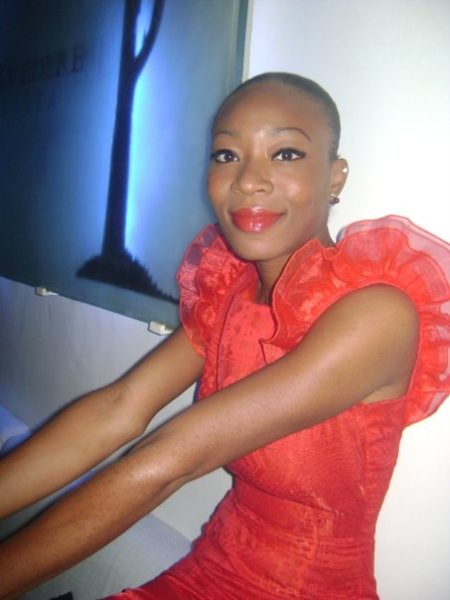 STYLE STAR: When Ugonna steps on the carpet she has one goal in mind and that's to impress! Which she succeeds in each and every time. For the big events, she brings out the killer floor length dresses characterised by their amazing hues which complement her skin and their perfect fit against her body, skimming through her delicately accented curves. She easily shines through in the midst of the crowd.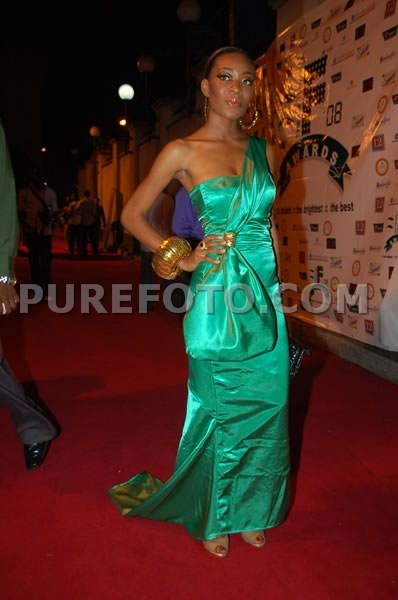 GET THIS UGONNA OMERUA LOOK: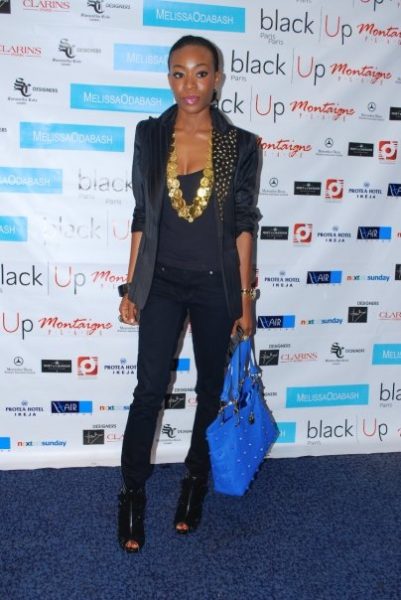 Ugonna loves to wear colour but sometimes she opts for black. Here, she decides to go for an unpredictable heavy look and we are loving it!  She combines black with mettalics and rock chic stud details, keeping her look texturized like she always does!
Channel  this look with less than $150
The Vest: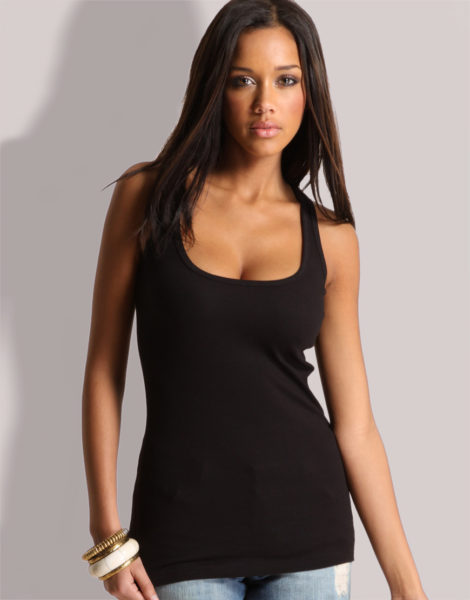 Ugonna's vest is heavily emblellished with gold mettalic details. We decided to take an interesting approach in capturing this look. Getting a vest exactly like hers might be difficult but one can achieve the look with two main items. A simple black vest and a chunky statement necklace!
Purchase here for $10.20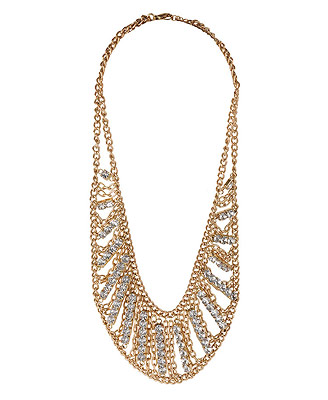 Statement necklaces are a huge trend at the moment. Combining this chain bars necklace with the black vest will re-create a look similiar to Ugonna's.
Purchase here for $10.80
Skinny Jeans: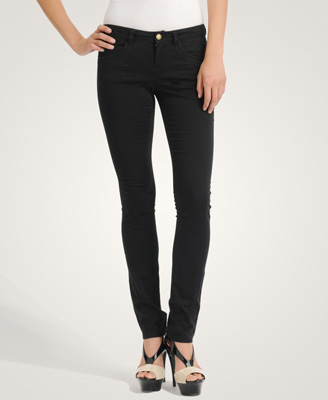 Black jeans are very essential to a woman's closet, I like how they can be worn  to  both casual and semi-formal occassions depending on how you choose to dress your top half!  While skinny leg jeans are selective a pair of straight legs are more forgiving! These pair of black skinny jeans are  identical to Ugonna's.
Purchase here for $19.80
Blazer:
We decided to channel this look by Ugonna by mixing mettalics which we started off with the necklace. While Ugonna goes for gold, we chose to add silver. YES,  you can wear two mettalics at the same time! The key is to keep all at the same level with none at the fore front. Ugonna pairs her embellished vest with a boyfriend tuxedo blazer with stud details on the lapel. This blazer, like hers has the same details and a similar cut.
Purchase here for $47.00
Open-toe Booties: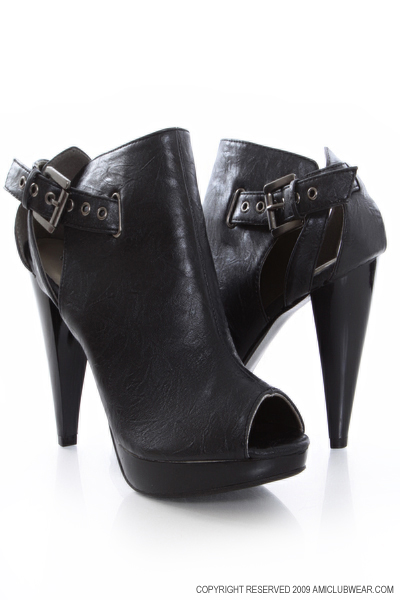 Ugonna loves to wear chunky statement heels, and her open toe booties complete the heavy look she was going for. If you are a shoe lover, these pair will definitely come in handy! They've got the attitude you need to complete this edgy look!
Purchase here for $9.99
The Stud detail  Bag: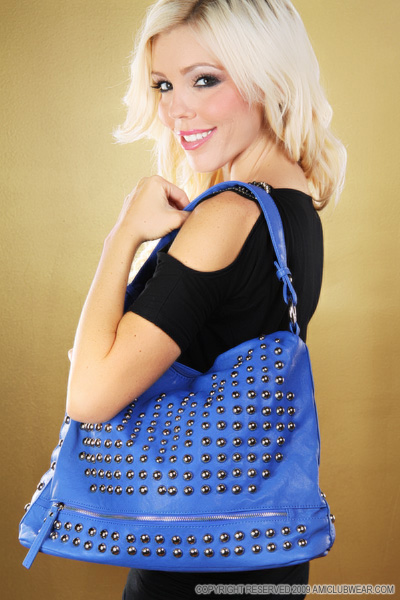 Although choosing to go all hard in black, Ugonna can't resist adding a  pop of colour to this look which she does with an electric blue studded shoulder bag. This bag will fit right in!
Purchase here for $39.99