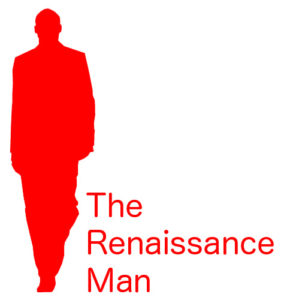 My 'Kilon Sparkles' people
First, I must apologise for not serving up my usual dish of concosion on the weekly. The truth is hustle don carry leg reach Gongola
In between writing proposals and handing out flyers, the mind forgets its sense of humour. And in a bid not to be left behind by Lagos State's game players, one gotz to play Ludo.
Nothing creative is particularly coming out today either, perhaps it's the over-starched shirt that one is wearing that is stopping the mind, body and soul from  flexibility. But can you blame me, for years I fell victim to Garment Care Drycleaners (the Rolls Royce of Drycleaning in Nigeria) with their Rolls Royce engine in  washing machine cause that is the only explanation for charging the average man N800 per shirt.
I'll never forget seeing a customer put in a Primark Shirt at their Isaac John, still puzzled by that but I digress.
Let me tell you how I managed to 'starch-ify' my shirt. I found a modest dry cleaning outlet on Ijebu Ode's famous Abeokuta Road called 'Snow White'. Don't even try and think about the name but then again, perhaps that explains why all the men in the store were 5 foot tall. Were they the dwarfs?
Perhaps, so I walked into the shop which on the outside looked good by out-of-station standards, I mean, it had a fan instead of an AC, it had an antenna TV, instead of DSTV, they calculated their invoices using a CASIO calculator instead of a computerized system but if you too looked at their price list, you'd overlook all the jive.
On the price list, shirts were N150 and a 3-piece suit was N600, can you just imagine that?
What a treat, I said 'Let's go there…..', my cheap self had found a haven so I said henceforth I will stop taking my 'isale apoti' to Garment Care even though they have AC, and they open the door for me as I approach and they gave me a loyalty card (which gives me 1 free wash a year) and I will have to live with not hearing the sound of arriving on their premises – the 'snap-crackle-and-pop' sound of tyres gliding on gravel)
So I said I'd start packing my dirty shirts to Ijebu Ode for some Ijebu TLC after all I'm giving back, I'm helping my local community plus supporting local businesses.
So the next week, true to my word, I packed 22 shirts from Lagos. As I arrived in my constituency, I headed straight to the drycleaners, the excitement of actually knowing that you could afford your dry cleaning as opposed to leaving it at Garment Care for months cause you can't afford to take them out or do what a friend does which is to check each item separate hence get tens of separate receipts and only collect your garments as you need them.
So I got there, checked everything in, got an amazing deal totalling N3, 300. They asked 'Do you want to pay now or pay upon collection?', I almost wanted to scream out loud with 'I will pay NOW', I got my receipt and was excited to pick up in three days time.
Fast forward to collection date, my people got there and were told, "The shirts have not been ironed"
2 days later, "we've finished 10, come back for the rest next week"
A week later, the remaining 12 were collected and I was pretty chuffed at my new finding although I'd have liked the shirts not to have been folded and stacked together with what looks to me like Cling Film.
So I return to Lagos, it's a working day, I always like to wear a newly dry-cleaned shirt, it makes my rubber lips look the right size for my head (not the easiest thing), I feel confident, I feel good.
Only for me to try and open one of the shirts and it looked like a paper shirt, the ironed 'gator' were soooo sharp that it just looked hopeless. I actually wondered if the shirt had been marinated in Starch.
Upon putting on the shirt, in between my room and my car I was melting like grits on a flat plate and I also gained a small pot-belly because the starch makes a weird circle around the stomach area which perhaps explains why all Branch Managers of Banks all look the same.
Therefore, in trying to do 'Recession-swag', let's not cut appearance cost and look like an old-school finance house GM.
For those of us who like the sound of N150 a shirt despite my promotional rhetoric or for those in denial that you can actually afford putting in more than a pair of socks at Garment Care, Snow White Drycleaners might just be for you.
This Friday Track is Janelle Monae's new single, Tightrope featuring Big-Boi.
This is just fantastic!