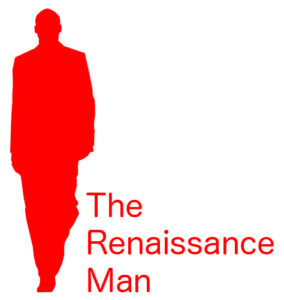 Kilon Sparkles!
Why are married men such bad ambassadors for the sport? In my teens, all the home videos and toilet sink banter seem to suggest that women were the bad apples in team marriage – supposedly they nag, complain, and are just damn right ungrateful.
These days, if the average Nigerian man's tone is anything to go by then I think the roles might have just reversed and crashed into the side wall. At this current speed, we may just have a 100% record of men leaving the marriage as the 'victim', filing for divorce citing irreconcilable differences a.k.a. mental gidigbo.
In Lagos city, whenever you put a married man amongst a bunch of young single people – somehow the conversation is destined to swerve towards how the single people "don't understand", "have any problems" or my favourite "enjoy yourself NOW" before the school fees monster makes snickers of your balls. Somewhere in all of this is "….but don't let me discourage you, marriage is a beautiful thing…"
Errr…cheers thanks!
As 30 fast approaches, I find that 1 in 3.5 people I meet will ask about the "special one". I get it in my grandma's parlour, at my lace merchant, at the pharmacy, even a Bonix waiter enthusiastically said to me on Saturday, "…oga, we go do your own o".
Ki lo de! Na by force?
For as long as I could remember, I pulled the old trick out-the-bag and respond with "…I'm waiting for my older ones..," that was okay in my early 20s, today, nosey-parkers are quick to respond with "it doesn't matter.." or in nija English, "it doesn't mean…" please what exactly does that actually mean?
Then I tried the I'm looking for my Suliat from Aiyetoro, then I realised, that the village girl seal of approval got buried with the Millennium – it is no longer applaudable to desire the village virgin. In this new decade, even your TURA-bleaching aunt will greet that remark with "se ko si?"
In fairness to the married men tribe, they never ask that cliché question; perhaps it's because they are too preoccupied in trying to get out of theirs, you can marry your Mouka foam with a DIY-hole in it for all they care.
Sit with anyone who has been married for more than 3 years and he'll suck the love and life out of marriage for you. He persistently seem like something is chasing him – he's short tempted – likely to have a shot of Hennessey during office hours – more likely to talk about that guy in their office who just "hit it big time". Just look out for him the next time you're at your local 'point and kill', he's the guy with his suit on at 10pm. Go home!!!!!!!!!!!!
It's either the wife is mounting pressure on the summer vacation debate or the mother-in-law is turning 60 next week and his kind wife has made him a member of the planning committee or the child is changing schools next term – there's always something wrong. Either that or he suddenly has "found God".
Which forces me to ask the 5kobo question – when does it turn from love to 'I beg jo'? Because at the 2,000-seater hall reception, husband and wife danced their way through the red carpet – sweeping the floor with what seemed to be jubilation dance to a badly mixed selection of cliché wedding songs – D'Banj's Fall in Love & P-Squared's No One Like you – it looked so promising.
Champagne-thirsty friends cheered them on so that they can sit quickly and for the champagne bottles to start appearing (don't be fooled newlyweds, MOET & Veuve Cliquot are the real stars of the day). Even, the love cynic gets mushy and reminisce to the person sitting next to them about the couple's first date and how the groom used to confess his undying love for his bride over bottles of Star Lager, or how he used to send her recharge cards and get upset if he wasn't the first person she called once activated, and how he once carried a doggy bag of paella from her favourite restaurant in Barcelona as hand luggage.
Well, perhaps the preoccupation shouldn't have been is Otunba Pasuma playing at my wedding; it should have been will this person turn into an area mama in a couple of years.
Perhaps all the energy shouldn't have been wasted on where the stag-do should hold, it should be will I be able to go away with my wife next year. It's not letting your wife insist that Saheeto must do your samosa, it should be will I be able to chop belle-full in years to come.
Truly, in all the complaints I hear from disgruntled married men, it all boils down to a simple analysis – he simply didn't think about it enough!
If most are honest with themselves, they'd realise that perhaps if they'd listened to homeboy Proverb "He who fails to plan, plans to fail…", they might just have a slightly different take on team marriage.
This week's Friday Track is a toast to South Africa who has made us very proud; forget the cowards in Uganda who tried to steal the limelight. Enjoy some South African House music with Black Coffee featuring Bucie, this is Superman.
PS: I too intend to take note from this semi-preachy gospel but I'm still having Wasiu play at my owambe sha. LOL!