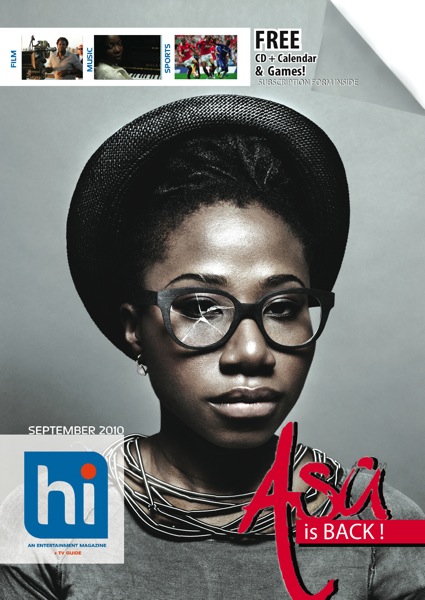 Nigeria's own Asa is back! Her eponymous debut album was released over two years ago and all is set for her sophomore release titled "Beautiful Imperfection".
Asa is featured on the September cover of HiMagazine. In this issue, she talks about what she had been up to for the past 2 years; touring, growing and her numerous accolades. She also shares some of her album with Hi Magazine discussing titled tracks "Be My Man", "Bimpe", "Questions", "Broda Ole" & "OK".
Read the FULL Interview on HiMagazine.TV
Her First Single is "Be My Man" which of course will be on Bella Naija is out NEXT Week. Beautiful Imperfection is out in October.
To be the first to know about Hi Magazine Issues even before it gets on Bella Naija (now that's exclusive) you can join the coolest club today; the Hi Magazine CLUB – Free Membership – Only for Hi Subscibers – with GREAT Rewards like Exclusive Discounts & Offers to the Hottest Events, Hotels, Restaurants and MORE. Find out more details below.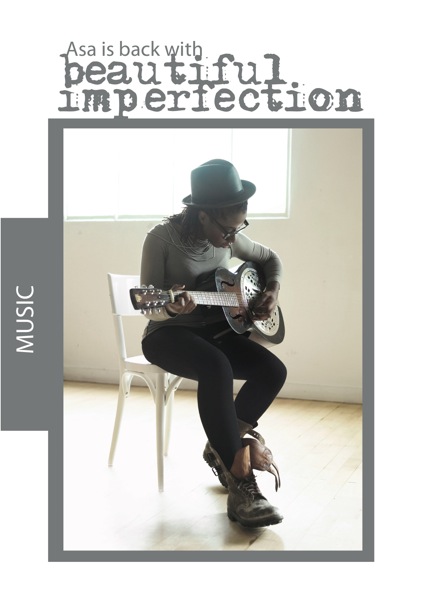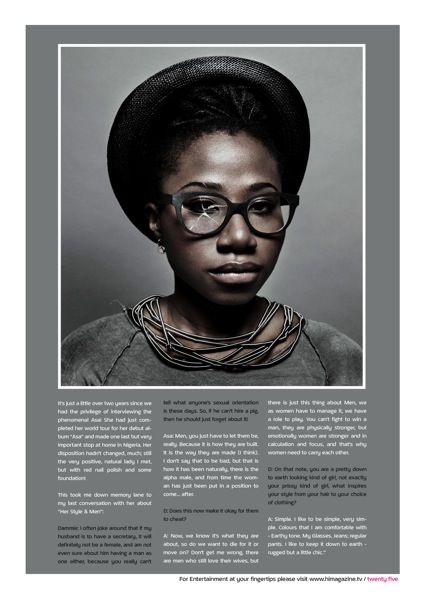 To become a Hi Subscriber & Receive Past Issues of Hi Magazine, a pack of Greeting Cards from CaxtonAlileCARDS.com + Asa's CD!
SIGN UP NOW by calling +01-280-0990 or by email – [email protected] and benefit from new discounts and offers EVERY MONTH this year!
You get your first THREE Issues of Hi Magazine for only N1,200 saving N300 off the Cover Price!
First SIX Issues of Hi Magazine for only N2,100 saving N900 off the Cover Price!
First TWELVE Issues of Hi Magazine for only N3,600 saving N2,400 off the Cover Price!
Other benefits Include:
– FREE Delivery to your door
– Exclusive Collectors Covers EVERY MONTH.
Offer, gifts and free film screenings throughout the year.
You may also print the subscription form and follow instructions on how to get your Magazine – Click HERE for the form