BN On The Radio: Wana Udobang – Inspiration FM 92.3
Obafemi Awolowo.
Wole Soyinka.
Gani Fawehinmi.
Ken Saro-Wiwa.
Wana Udobang.
Is there an odd name on the list?
Yes? No? We'll see about that.
When change is a yardstick, there are different types of people. The ones who buzz through life without really changing much but being changed themselves. And there are those people who virtually ache to make a difference — we can call them the change-makers.
You see, the dream of every true journalist is to be a voice for what is good and right (and all that good stuff). In essence, to be a voice and a force for change. Our fourth Extraordinary On-Air Personality is more than just a lovely voice on the radio, she is a change-maker.
Meet Wana.
EOAP No. 4
On-Air Name: Wana-wana
Real Name: Wana Udobang
Radio Station: Inspiration FM 92.3
Meeting Wana every time is a refresher on being socially conscious. It is indeed refreshing having to meet someone who is not just content to get by. In all her straight faced honesty, she evokes an image of a modern day Amina of Zazzau, or a Moremi of Ife or even more recently, a Funmilayo Ransome-Kuti.
It would be easy to get distracted from the true content of who Wana really is, with her simple answers such as this, "I host the breakfast show with Dan Foster in the morning. I'm his co-host. I do that Mondays to Fridays then on Sundays from 12pm to 6pm I host the "Sunday Brunch" and during the Sunday brunch is a show called "Beyond The Music" which is from 4 to 5pm"
Mundane? Maybe.
You'll see why in a bit.
She studied broadcast journalism at the University College for The Creative Arts and graduated with First Class honors (our people like to hear that). And that is right where our story begins. Armed with this enviable degree, she had big dreams and stars in her eyes.  She had plans of a Master's at the London Film and Television School and she would thereafter begin her crusade for what is right. "…(I thought) I would re-incarnate Micheal Winterbottom's eye and merge it with a certain kind of Nick Bloomfield curiosity. I would become a national conscious treasure and my people would be proud"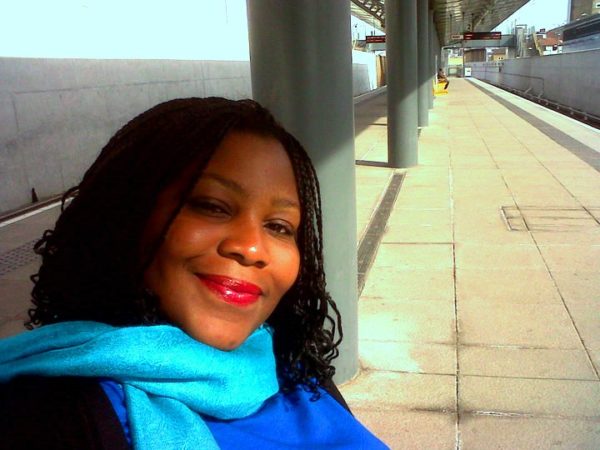 With that at the back of her mind, she began her consciousness crusade with what she thought would be groundbreaking — The proposed Indecent Dressing bill. "I had pitched an idea to them (BBC Four) about the  indecent dressing bill in Nigeria which certain people  in power had been trying  to pass as a piece of legislation."  She got the go-ahead, flew back home, took the interviews required and got all that she needed. However, at the last minute, the documentary/news feature got shot down because of sound technicalities. This was her first immersion (call it baptism, if you will) into reality.
She didn't get deterred though, at least not by much. She produced a number of moving pieces, some with very touching and personal accounts — an example of which is her piece on Domestic Violence in Nigeria. After a bit, she moved back home. "…Somewhere along the line, I successfully became jaded. I packed all two suitcases of my life's belongings and hopped on a plane to Nigeria…"
Shortly after her return she got employed at Inspiration FM. "I eventually got a gig as a radio personality on the airwaves. I couldn't even read the newspapers because every article was paid for." Even though it was a job on the radio like she had always wanted it, there were things amiss. It was not as a social voice like she had initially envisioned it to be. "I cried many nights after I came back, because I felt I was a failure."
With over 18 months of experience  on the radio, she's been able to come to a balance between her innate journalistic inclinations and what pays the bills. "…Even when there's something for listeners to discuss, I try to make sure it's something that they can think about afterwards, and not just the mindless things they'll forget about."
On a parting note, her very own words cannot be more apt. "I know a fair amount of people listen to me and I hope that when they listen I touch their lives constructively, I help them and make them think. I love opening people's horizons to new things beyond what they know. So whatever I've learnt in life I hope I can transfer that to them and just open peoples minds to things around them"