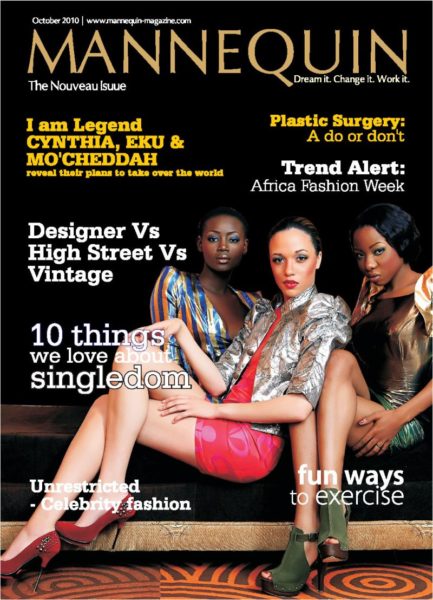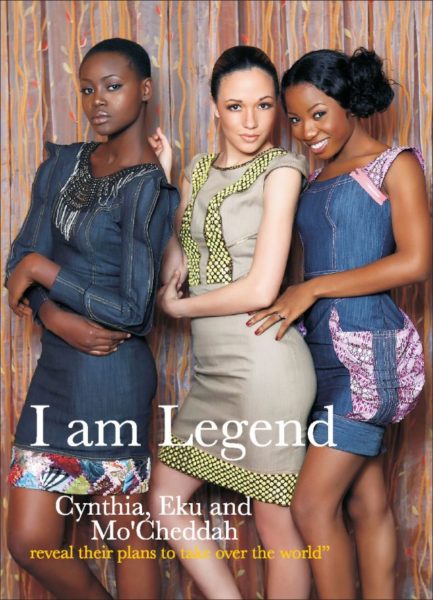 The magazine market in Nigeria still has quite a few niches that are yet to be sated. Mannequin Magazine is a new editorial fashion magazine for women. The magazine aims to do things differently "with an edge" – one of style, fashion, entertainment and exposure.
With its slogan – 'Dream It. Change It. Work It', Mannequin believes in the empowerment and perfection of women with fashion being a major part. The magazine's intention is to guide readers accordingly, updating them with the latest trends and news, offering inspiration and encouraging growth in almost all spheres of their lives. Mannequin's belief is that fashion is not just in the clothes a woman wears but how they are worn, how she carries herself and how she lives.
The first issue is themed "Nouveau" and was launched on October 1st, 2010 with model, Cynthia Omorodion, Studio 53 Extra's Eku Edewor and female rap artist Mo'Cheddah on the cover.
Mannequin Magazine costs N700 and is available throughout Lagos with plans of reaching other states in Nigeria within a few months.
You can find out more about Mannequin via their website: www.mannequin-magazine.com