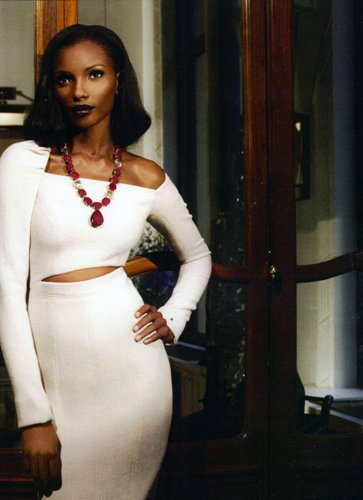 Recare Cosmetics International, owners of beauty brands Natures Gentle Touch and HairSavvy, have signed Ex-Miss World and International model Agbani Darego as a global brand ambassador. As part of the multi-year contract, Agbani is to appear in advertising campaigns, in addition to participating in the company's  sponsored philanthropic activities.
"She is a talented woman and a role model to many which fits in with Natures Gentle Touch brand values" said Chika Ikenga, CEO of Recare Limited Africa. Ikenga noted that Darego would represent a number of products across the company's portfolio."She is also internationally recognized and that is an important link for us to have, since we are a global brand. She truly embodies the spirit of the Natures Gentle Touch philosophy".
Agbani Darego who has graced the cover of several international magazines joins Natures Gentle Touch Brand Face, Oluchi Onweagba as its spokesperson.
"I am proud to join Recare and Natures Gentle Touch in their celebration of women and their commitment to delivering the best hair care products for our women" stated Darego.
By this appointment, Recare continues its established tradition of partnering with the most beautiful and iconic women of Africa to represent the Natures Gentle Touch brand.
Photo Credit: Agbani Darego