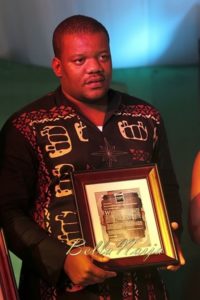 Born on 29 May 1982, Nnaemeka Chidiebere Ikegwuonu, has risen from obscurity to become one of the most decorated young Nigerians his age. A 2007 Fellow, Norwegian Agency for Development Cooperation (NORAD), and 2008 Fellow, Ashoka – Innovators for the Public, he has spoken and facilitated sessions for the World Bank and the United Nations. Some of his numerous awards and fellowships include: 2009 Caux Scholar, Initiatives for Change International Switzerland; 2009 Outstanding Commitments Award, Clinton Global Initiative University; 2009 Starbucks Shared Planet Youth Awards; 2010 Winner, UNDP Equator Prize; 2010 Laureate, Rolex Awards for Enterprise; 2010 Laureate, World Innovation Summit Education (WISE) 2010, Qatar Foundation; 2011 Architect of the Future Awards Waldzell Institute; 2011 Young Leader, BMW Foundation 1st Europe-Africa Young Leaders Forum; and 2011 New Leader, Cran Montana Forum. In this exclusive interview with BN Editorial Assistant, Gbenga Awomodu, Nnaemeka, who emerged Nigeria's Young Person of the Year at the Future Awards, the country's most prestigious Youth Awards, talks extensively about his very impactful work in transforming the lives and vocation of smallholder farmers in Imo State through a local radio broadcasting service and field practical demonstration.
Introducing Nnaemeka Ikegwuonu
Well, my name is Nnaemeka Ikegwuonu. I am 28 years old. I was born 29th May 1982 in Owerri, Imo State, Nigeria. I grew up with 3 elder brothers and 1 elder sister. My parents were civil servants, my dad a lecturer at Alvan Ikoku College of Education and my mom a Nurse at General Hospital, Owerri. We were not rich at all. As a family, we saw and felt very hard times. My father loved agriculture and rented a lot of land for farming. We (me and my brothers) worked on these farmlands. Through these efforts we acquired practical skills in agriculture.
What are some of your fondest memories of growing up in a rural setting?
I think one of my fondest memories growing up was working with my father and my brothers in the farm. Believe me, as a kid, it was a lot of hard work, but it pays because you also learn from the process. Those days you came back from school to work in the farm. And on Saturdays, which were usually long, you worked a long day too; so you hardly had time to play with other kids. I gradually developed love for agriculture and the outdoors, but I never wanted to be a farmer. I remember when I was about 10 years old, I and my eldest brother nearly turned our house into a mini-zoo with all sorts of animals: fishes, weaver birds, guinea pigs, tortoise, pigeon, rabbit, squirrel, etc. As I grew older, I started keeping guinea pigs, chicken and turkey. Also as a kid I became fascinated with information and I listened to a lot of radio talk on BBC, VOA and Radio Nigeria. I just loved radio, being the only means of information we had in the house at that time. I just wanted to be a journalist. I loved journalism so much that I wrote JAMB twice to study Mass Communication by never made it to university to study Mass Communication. Of course, I had to move on to study History and International Studies at Imo State University, but I still had the Journalism passion still burning in me.
How, when and why did you found the Smallholders Foundation?
I started The Smallholders Foundation in 2003. I was 21 years old when I started it. I did not know what I was going into at that moment, but I had a burning desire and passion in me to do something that would create social change in agriculture. I started the organization with no staff and with no money in my parents' house. But I wanted the work to be a very low key role. I just wanted to go about in rural communities and disseminate valuable agricultural and environmental management information using radio and field practical demonstration that would benefit rural poor farmers. I did not know at that time that our work would receive the level of publicity it receives today.
How many people work with you on the initiative and how do you reimburse and motivate them?
I have seven people working full-time with me at The Smallholders Foundation head office in Owerri, Imo State. All of us are under 30 years old. I also have another eight small farmers who work part-time as community radio broadcasters at the Smallholder Farmers Rural Radio. We are a formidable team that designs and implements innovative ideas to boost agricultural productivity and income of small farmers. Staff of the Smallholders Foundation are well motivated. Apart from the fact that they receive their salaries as at when due, there is remuneration in career advancement. Working in the foundation, you will become enriched in innovation, creativity, sustainability and entrepreneurship to advance rural agricultural development. Your knowledge will greatly advance after working with us because we consider ourselves "a think-tank that does the work in the field".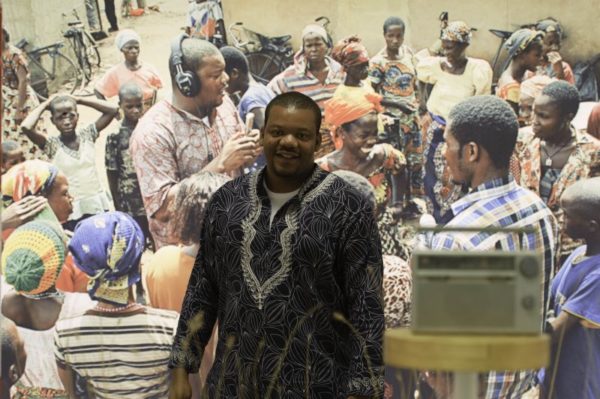 How do you impact the community's agricultural and social development through your work? Could you share some of the facts and figures?
Measuring impact is very critical to us. It is important for us to re-assess our approach periodically and take critical look at what we are doing. Moreover, it important so that we don't waste our time. Listeners of our Smallholders Farmers Rural Radio and beneficiaries of our field practical demonstration utilize daily broadcast information to decide what to produce, when to produce, how to produce and for whom to produce as such boosting their yields and income. These groups of farmers have witnessed 50% increase in output per acre of maize, cassava, cocoyam, yam and vegetable farms. The increase in crop yield has translated to an increase in household income by 45%. In general, the volume of quintiles/output per acre of smallholders' farmland has also increased remarkably. Smallholders now have access to daily commodity prices, thereby deciding which market to go to and when to go. They also have access to the exportation process and are already tapping into the international market. Above all, they are able to meet up with steady supply of the market. Soil degradation is reducing and wood resources are being conserved sustainably. Livestock health has improved and livestock diseases curtailed. Smallholders are building better products storage facilities and now have basic knowledge about climate change. In general food security is being strengthened.
How do you measure the impact of your work?
We measure the impact on direct beneficiaries through verifiable and continuous monitoring and evaluation reports tied to impact indicators. The Key Performance Indicators measures are: crop increase in volume of output per acre of land, percentage of household income increase, number of daily market lead broadcasts, number of market supplies, number of market demands, and volume of products at the local market. We verify each Key Performance Indicator through: number of programs broadcast, format of programs broadcast, duration of programs broadcast, letters to The Smallholders Foundation, voice mails to The Smallholders Foundation, phone calls to The Smallholders Foundation, and structured field questionnaires.
What challenges have you had to tackle in your work at the Smallholders Foundation and how have you addressed such issues?
Wow! Getting funding and making donors believe that a twenty-something-year-old Nigerian wants to make significant social change remains extremely difficult. Nigeria is badly misunderstood and hugely misrepresented by the world. It is so unfair and it affects young Nigerians with genuine interest to make change no matter how small. I had to struggle to raise funds for 4 years because; from 2003 when I started the organization I was unable to raise funds until 2007. At this time, I realized how difficult it was to raise money for rural development in Nigeria. I addressed this issue by doing every other work for which a lot of money was not needed. For instance, I visited a lot of villages and held interactions with farmers based on the areas I wished to work on. It was also a productive period as I used it to lay a very solid foundation for the organization which we are reaping today. However, we are still facing the same struggle of funding till date.
Have you ever had any formal education in Agriculture? How do you build your capacity to effectively disseminate useful information to the rural farmers?
I don't think you need a formal education to work in Agriculture. Though I have been through short courses in agriculture and environmental management, I did not study agriculture in undergraduate or postgraduate studies in any university of the world. I believe what you need is the passion, determination and commitment to excel in any profession which you love. The moment you love your work, you will generate fresh thinking and new ideas. For me, these fresh thinking and new ideas are greater than any formal education you may undertake.
Your work has been recognized by several organisations, both locally and internationally? Which was your first break into the consciousness of the global community?
My first break into the consciousness of the global community was my selection as a Global Fellow 2008 of YouthActionNet – an initiative of the International Youth Foundation which recognizes young people making change all over the world.
How did you get nominated for the "Rolex Awards for Excellence"?
Well….. I was nominated by someone I have never known or seen before. I think the man is a Professor at a University in the United Kingdom. I simply received an email from Rolex SA informing me that I had been nominated and should complete some basic information.
How have you been able to secure funding for your projects since you started?
There have been a whole lot of organizations which have been helpful in building The Smallholders Foundation since 2007 when we received our first grant from UNESCO. They have been very helpful from 2007 till date. We have received funding from Food and Agricultural Organization (FAO) of the United Nations, The World Bank, UN-HABITAT, UNDP, International Youth Foundation and Starbucks Coffee. Other organizations that have helped us include Seeds for Africa UK, The Clinton Foundation, Artist Project Earth UK, Ashoka – Innovators for the Public, New Forest Project, World Association for Christian Communication, GlobalGiving Foundation, Rolex Watch Company of Switzerland, Abundance Farming Project, International Institute for Tropical Agriculture – Nigeria, Qatar Foundation, BothEnds Foundation and Wren Media UK, to mention but a few.
In terms of sustainability, how do you (plan to) generate regular income in order to continually improve the quality of your services as well as widen your reach?
We have a Management Team made up of ten smallholder farmers who were recruited from radio stations in the immediate listening communities and trained to become radio presenters. They were recruited from their different farmer cooperatives. They share similar age-long occupation in farming, they are fluent in the local Igbo language, and also speak English Language to be effective in translating valuable radio broadcasting materials. One of the presenters takes charge of production for editorial matters as well as ensuring that equipment and other presenters are performing the required standard and another works as the advertising officer, selling the station and its airtime as well as services being offered by the station to prospective buyers.
In what ways can rural development be encouraged, by young people, social organisations like yours, as well as the government?
To encourage rural development, interested parties should promote education for rural people. Education opens the mind and motivates the quest for results. An educated person is empowered to make change. Farmers need access to timely, relevant and well-adapted information in agriculture to enable them increase existing indigenous knowledge, boost their farm yields and meet steady supplies of the market. Interested parties should also enable farmers have access to agricultural inputs such as high quality seeds, micro loans, reliable storage systems for perishable and non-perishable agricultural products, cheap and affordable fertilizers, and access to good transportation system to move goods to the market. Specifically for the government, agriculture should get a lion share from the national budget, national economic empowerment and development strategies and national plan. There should be a National Movement for Small Farmers Development to cater for the development of small farmers. Millions of Nigerians are small farmers who are barely literate and mostly produce on subsistence level. Valuable agricultural inputs should be extended to them to gradually move from continuous food crops cultivation to a mixture of food crops and cash crops cultivation.
How did you feel when you were announced as the Young Person of the Year at the last edition of the Future Awards in January 2011?
I was very humbled. I was humbled because there were a lot of stars in the Young Person of the Year Category. I considered my announcement as a great honour and a great privilege. But more importantly I considered it a Call for Greater Action.
Why do you think you were chosen to lead the other young people who were finalists in the same category?
Well, I think the fact that I am running an organization that works with rural poor farmers to enable them increase their farm yield and household income may have given me an edge. Make no mistakes – the entire nominees for "Young Person of the Year" are great achievers. They have excelled in their professional endeavours. They are role models to younger Nigerians. I was truly impressed with the achievements of the nominees and I am confident that the future of Nigeria in the hands of the present generation will be bright.
How has the award influenced your life and your work in social entrepreneurship and innovation?
The award has re-energized my creativity, innovation and entrepreneurship. I am working on different innovative models at the moment that will promote rural agricultural development to benefit small farmers. I will like to use the platform created by the award to engage other young people in Nigeria and promote three causes: Entrepreneurship, Education and Girls Empowerment.
What are some of your dreams for the next five years?
For us, the next step is to scale our Smallholders Farmers Rural Radio from its present community radio status to a state radio at the first instance, to reach an estimated 3.5 million listeners living in 27 local government areas of Imo State. Farmers will receive timely, relevant and well-adapted information in agriculture, environmental management, health and market prices. They will have a unique access to ask questions and receive answers. We are working round the clock to make sure we achieve this with minimum resources available. In 5 years, we intend to establish 5 regional radio stations across Nigeria to reach 90 million small farmer listeners, driving the next Green Revolution all across Nigeria.
What in your opinion is the future of social entrepreneurship in Nigeria and Africa?
Social entrepreneurship holds a lot of potentials in Nigeria and in Africa. However, a lot of education has to be made among young Nigerians to look into social entrepreneurship. There is need for greater involvement of young, innovative and creative Nigerians in this sector.
Tell us something that we don't already know about you.
I cherish honesty and hard work.
If you were to admonish other young Nigerians reading this interview, what would you say to them?
My advice to young people in Nigeria is to "Do something for Nigeria". You are not doing it to gain attention, but to improve the lives of those benefitting. Aim to achieve big, but start small. This will enable you have an impact. Don't let failures, disappointments and the problems in Nigeria to frustrate you. Consider them as part of the learning process.
*Visit the Smallholders website at http://www.smallholdersfoundation.org
__________________________________________________________________________________________________
Gbenga Awomodu is an Editorial Assistant at Bainstone Ltd./BellaNaija.com. When he is not reading or writing, Gbenga is listening to good music or playing the piano. He believes in the inspirational power of words and pictures, which he explores in helping to make the world a better place. He blogs at Gbenga's Notebook (www.gbengaawomodu.com).