Nigerian Ritchie Edukugho and Lauren Anderson are the partners behind North London based brand- DECO.  The partners combine their different areas of expertise and cultures to produce pieces reflective of the fusion between  Lauren's experience as a womenswear designer and Ritchie's rich cultural heritage.DECO currently offers two lines; there is the pret-a-porter Deco Femme and Deco Denim, however a Deco Homme and childrenswear range (Mini Deco) are in the works for sometime in the future.
About DECO: "DECO is a lifestyle brand inspired by our passion for art deco and our travels around Africa, Asia and Europe. It is our aim to bridge cultural gaps through fashion and lifestyle as we endeavor to constantly create a new and exciting fusion of all the things we are and all the things we love.
Within our clothes range, we aim to create flattering, immaculate and timeless pieces in a prodigious variety of sizes (UK6-22). We share a combined appreciation for high quality clothing and beautiful design. As well as a capsule range of casual wear for men and women (t-shirts, polo shirts and jeans) we offer a focused range of formal day to evening wear mainly consisting of dresses and item jackets for women.
DECO prides itself on luxury, originality and creativity. We like to create and present things in an imaginative way and ask that you allow the beauty of our detailed craftsmanship seduce you. We appreciate that luxury is not easy to attain, but we also know it is absolutely worth striving for. Like our clothing range, our hand-made embellished greeting cards (perfect for conveying the right sentiment), decorative flowers, individual patchwork cushions and unique decorative art pieces cajole you to explore a tempting mix of the avant-garde and the accessible."– Deco.com
View SS11 collection below:
Deco denim is offered in sizes 6 to 22, with cuts aimed to  to flatter both full and slim figured women.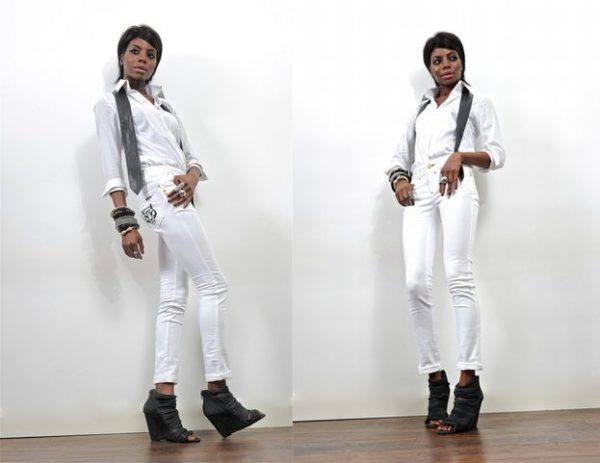 [email protected]
http://www.deco.eu.com
Stockists:
Designers Outlet
4th Floor,
Mega Plaza,
Idowu Martins St,
Victoria Island
VICKII
21 Emina Crescent,
Off Toyin St,
Ikeja
Milk  Concept Boutique
118 Shoreditch High Street
www.milkconceptboutique.com
___________________________________________________________________________________________
Follow me on twitter: @ijeomandekwu