My Style is one of our favorite features on the BN Style page, and judging from the responses it gathers, I can safely say, it has our readers interested. This year, we would like to have our fashionable BN readers featured regularly, so I encourage you all to please send in your entries.
If you are interested in appearing on My Style, simply send two pictures of yourself or that of a friend depicting a typical Day and Night Look with a short summary of your style to my email box: [email protected]
When your entry is approved, you will be required to send in more pictures and personal commentaries on your style or that of your friend as the case may be! Thanks to everyone who has participated so far, keep the emails coming.
BN reader and Fashion Photographer, Nemi Presca's style is versatile. 'Fashion is something I love alot, but style is subjective. I feel fashion brings us all together but style makes everyone unique in their own way. I love to dress for me and I never do whats not in line with my personality. Fashion makes me happy and i believe it would always be a part of my life considering that I am a fashion photographer.'- Nemi
Nemi's Style: 
My style depicts my moods and my likes. I can't point a certain pattern which permanently defines my style because I change looks a lot. What remains the same however is my love for unique pieces. Sometimes am girly and sometimes I am not, it all depends on the occasion I am dressed up for.
Why I Love My Style: 
I love my style because it is comfortable, I honestly don't do more than I can handle and I love to try new looks.
How It Expresses Nemi's Personality: 
I am a fashion photographer and my job entails creativity and originality and this is shown through my fashion sense. I end up styling most of my shoots and I strongly believe that you cannot give what you do not possess.
Nemi's Favourite Clothing Stores: 
I don't have specifics when it comes to shopping as I shop anywhere so long as I see something which I genuinely like. What matters to me is the quality and how it fits, the place doesn't matter. I love vintage and thrift stores as they carry unique and timeless pieces.
Hair:
My hair could be in braids or I could wear a weave so long as it looks good and I am comfortable. It totally depends on what looks I want to go for.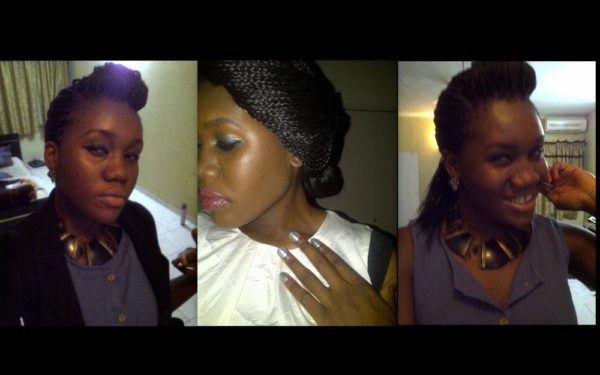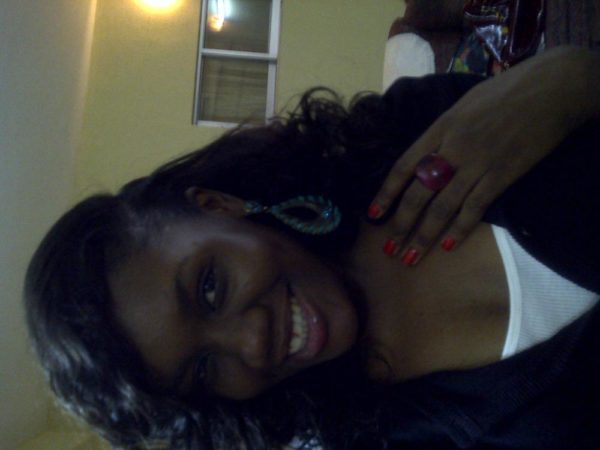 Make-Up:
My make-up during the day is relatively mild at times because I go to work during the day. On week days my day look is usually very formal and after work it changes to something more laid back with flats and little carry on bags.During the day, I keep it simple and obvious as well. I usually apply my sleek face foundation, sleek face powder and MAC mascara. I use black eye liners instead of eye shadows because of limited time in the morning. I always apply pink lipstick or I switch to nude lip gloss.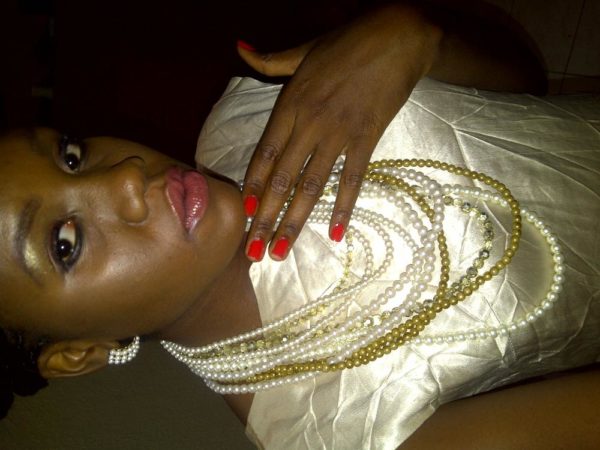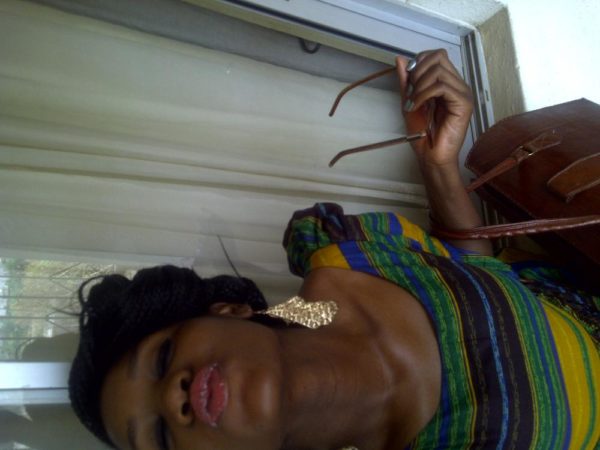 At night I usually go for really smoky eyes, pink lips, and lots of foundation and powder, that way am sure the make up would last for long.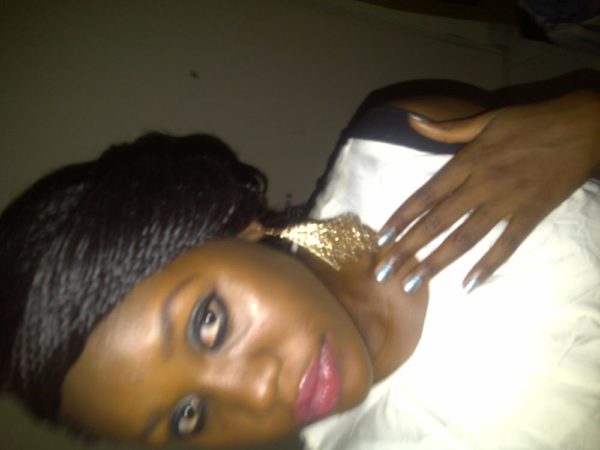 Day Look:
Wardrobe Staples:
Sunglasses: I love sunglasses a lot and I can't step out without a pair because I can't see properly under the sun. Besides that, they add some edge to ones outfit.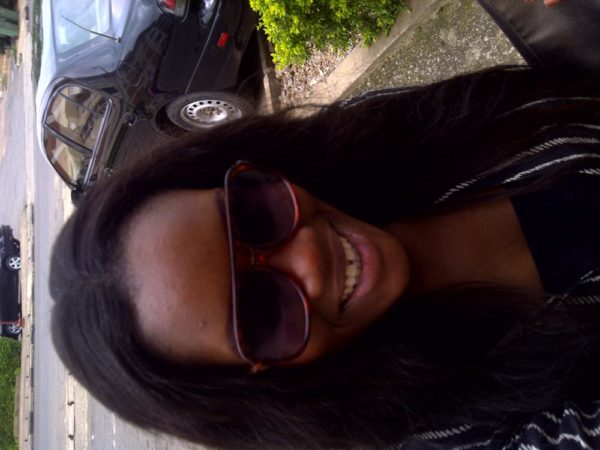 Shoes: (Breaths in) I love shoes alot, I usually bear the pain that come with heels because I feel they are beautiful and make a lady look really elegant. Jessica Simpson and ALDO make like the cutest heels ever. Being a tomboy at heart, sometimes I ditch the girly persona and rock some flats.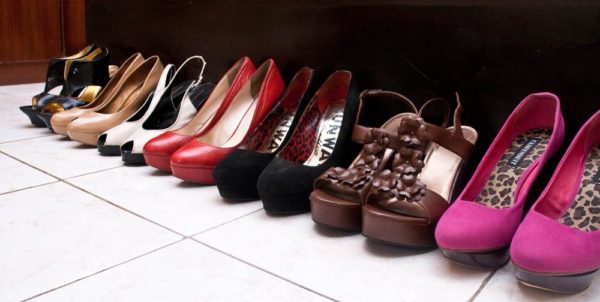 Bags: Chanel bags are really durable, simply elegant and vintage, I love them alot. I also like little carry on purses when I step out briefly in not so feminine looks.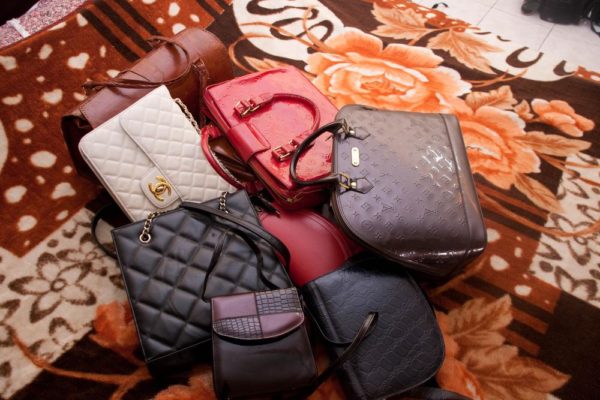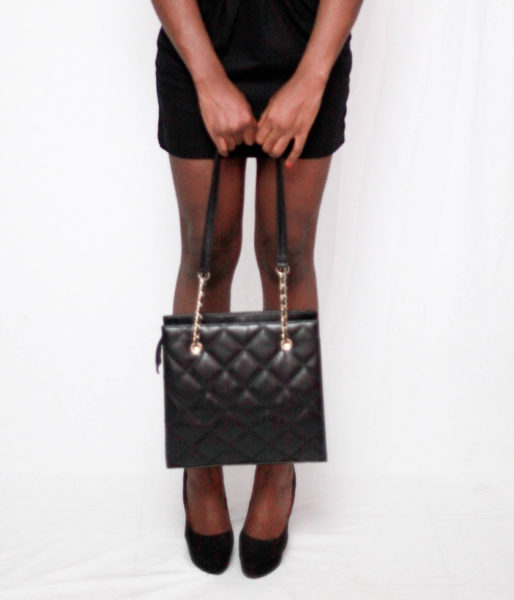 Neck pieces: They accentuate a woman's neck and add some aura of elegance depending on the design though. I fell in love with neckpieces whilst I was in Ghana and they have become a major must have in my wardrobe as I always look out for nice designs.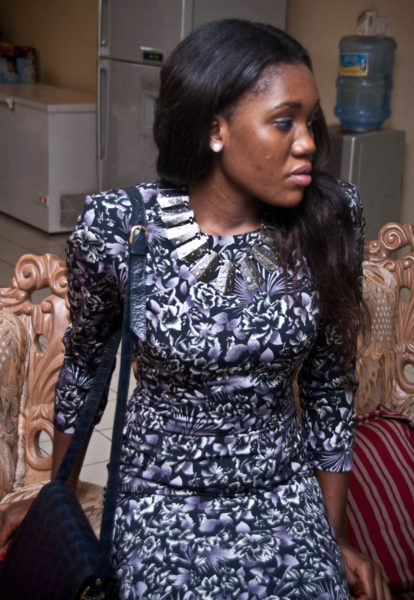 Blazers: I am a bit of a tomboy and I find it easy to pair shirts with blazers. It is really comfortable and simple.
Night Look
To view some of Nemi Presca's styled shoots check out her blog: http://www.nemineprez.shutterchance.com
___________________________________________________________________________________________
Follow me on twitter: @ijeomandekwu