Recently, Nigerian producers and directors are making tremendous changes in the production of movies with big budget thrillers, all star cast, suspense filled story lines and much more and this movie – "Married but Living Single" is no exception.
Apart from the all star cast featuring some of Nigeria's most talented actors like Joke Silva, Funke Akindele, Joseph Benjamin, Tina Mba, Femi Brainard and many more, the movie has a buzz worthy story line presently affecting some marriages in Nigeria.
Inspired by a book written by Pastor Femi Fasheun (Resident KICC Pastor), the movie revolves around women, their career and family ties. It depicts the challenges faced by career women in the contemporary society as to their ability to blend between career and the family.
"Married but Living Single" Story Line
Kate (Funke Akindele) works in an Ad agency with an overbearing boss played by Joke Silva. Kate is totally engrossed in her career at the expense of her family so much that she chose her career as against accompanying her husband Patrick (Joseph Benjamin) to India for surgery. Her neglect for the only child of the family is epitomized in the daughter's love for only the father and even a stranger Titi (Kiki Omeli) who turned out to be her mother's competitor at work and husband's mistress.
The movie was directed by Tunde Olaoye and produced by Kalejaiye Adeboye Paul (KAP) and it is going to be screened in cinemas in the UK, South Africa, U.S.A and Nigeria in May 2012. For all the red carpet photos and scoop, keep refreshing BellaNaija.com
Behind the Scenes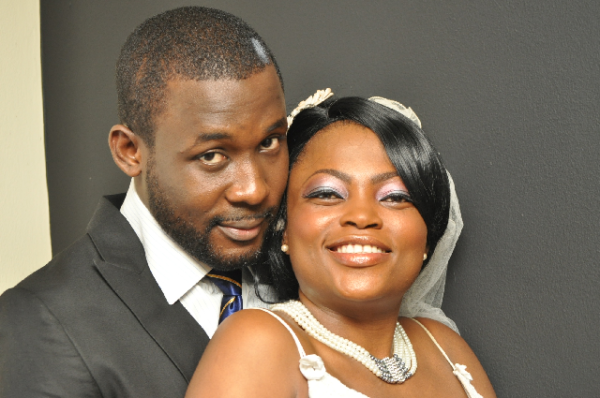 Watch the Trailer

Photo & Trailer Credits: Ayo Akindele for Neecee Entertainment