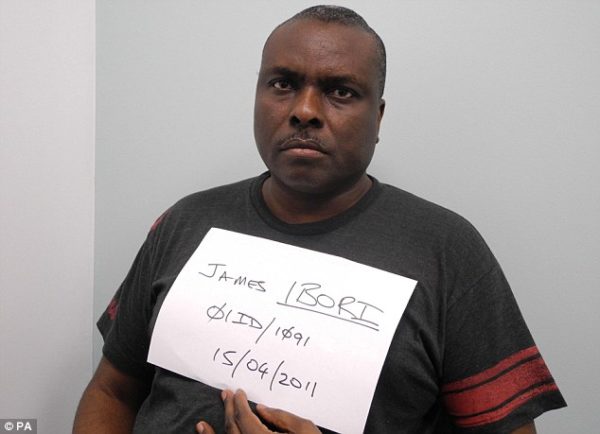 After his surprise guilty plea yesterday,  a slew of UK newspaper and online media reports surfaced about former Delta State Governor, James Ibori. The BBC and the UK Daily Mail led the way with in-depth reports on his lifestyle, his rise and now his fall.
See excerpts below –
Credit – UK Daily Mail | The BBC
The former Governor of Delta state, James Ibori was undoubtedly, one of the most extravagant Governors ever in the history of our country, Nigeria. Yesterday, he pleaded guilty to laundering millions of dollars from the oil-rich state. In a brazen case of corruption and fraud, Ibori is accused of stealing up to $250million. However, his eye for 'picking' did not start at the Delta State Government House. Ibori has been convicted in the UK before, in 1991, for stealing from a DIY store in London with his wife who worked as a cashier. The story of how he went from there to become Governor of Delta state and to a British prison is a remarkable one.
But what is more amazing is the flamboyant lifestyle he lived with all the money he stole from the Government coffers. He quickly rose to become one of Nigeria's richest and most influential politicians, having luxury homes, cars, five-star travel and fees at exclusive boarding schools. During his reign as Governor, he occupied the nifty position as a stripper of state resources and was compulsive with his acquisition of luxury cars and choice properties.
Much of the money stolen was laundered through his London office and he bought most of his properties there. He owned seven properties in Britain including a six-bedroom house with indoor pool in Hampstead for £2.2million and a flat opposite the nearby Abbey Road recording studios. He also had property in Dorset, a £3.2million mansion in South Africa and more real estate in Nigeria.
His taste for expensive cars covered a fleet of armored Range Rovers costing £600,000 and a £120,000 Bentley. On one of his trips to London he bought a Mercedes Maybach for more than £300,000 at a dealer on Park Lane and immediately shipped it to South Africa. He also bought a private jet for £12million, spent £126,000 a month on his credit cards and ran up a £15,000 bill for a two-day stay at the Lanesborough hotel in London.
Ibori was initially arrested by the Economic and Financial Crimes Commission in December 2007, but the charges were dismissed two years later based on lack of substantial evidence. He later fled to Dubai in April 2010 when the case was reopened but was detained at the request of the Metropolitan Police and extradited to the UK last April. He was helped by family members, including his wife Theresa Ibori, sister Christine Ibori-Ibie, his mistress Udoamaka Oniugbo, and Mayfair lawyer Bhadresh Gohil. He will be sentenced on April 16 and 17.
It's quite sad to wonder how the lives of thousands of people in Delta state and indeed, the entire country would have been changed positively if these stolen funds were put to good use.
Here are the pictures of some of the properties he acquired during his two-term reign as Governor of Delta state:
_____________________________________________________________________________________________
Photo Credit: UK Daily Mail
Info Sources: UK Daily Mail | BBC |