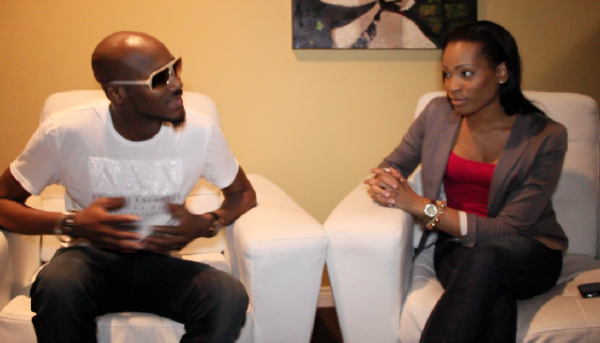 Award winning Nigerian artiste – 2 Face who is responsible for hit tracks like "African Queen", "Enter the Place", "Only Me" and a whole lot more was spotted recently in Hollywood, California where he is currently recording a new single titled "Let Somebody Love You".
The dapper crooner sits down exclusively with The Ms Royalty Show and talks about his new single, being signed on to Akon's Konvict Music, proposing to his girlfriend on Valentine's day, new projects that he would be working on and a whole lot more.
The new track by 2Baba was produced by Femi Ojetunde who has worked with music icons like King Sunny Ade, Quincy Jones, Boyz II Men and more.
Check out this must watch humble video of  2Face!
Special thanks to Ms Royalty Show for this exclusive video.