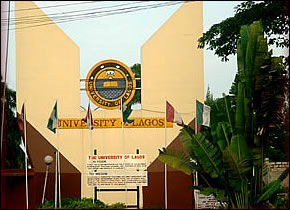 This frequent news of rape is getting really creepy. What is happening in our citadels of learning? Why are the people who are supposed to have high moral standards, the so-called "educated" people in the country now turning into rapists? In Nigeria where there is a tough clamour for admission into tertiary institutions, much is expected from one who is sent to the University, rape not inclusive.
It is therefore annoying and at the same time saddening for me as a former female student of University of Lagos to read news of a gang rape among its students.
This is how Vanguard News reported it:
Four students of the University of Lagos were on Tuesday charged before an Ebute Meta Magistrates' Court in Lagos for allegedly gang raping a 17-year-old girl.
The accused – Jeremiah Bamigbayan, 18; Lanre Olayemi, 19; Abisoye Atoyegbe, 18; and Nelson Onyeoziri, 18 – are facing a three-count charge of rape, conspiracy and assault.
They pleaded not guilty to the charges.
But the prosecutor, ASP Innocent Effiong, said the accused, all of the Business Administration Department, allegedly committed the offence when they conspired and raped their victim on March 17.
He said the alleged victim, a student of History and Strategic Studies of the same university, was overpowered and raped at about 10.30 p.m. at Ozolua Boys Quarters on the campus.
Effiong said the offences contravened Section 258, 259 and 409 of the Criminal Code, Laws of Lagos State 2011.
Magistrate Adesola Ikpatt granted the accused bail in the sum of N100, 000 each, with two sureties each in like sum.
She adjourned the case to April 30 for mention.
While we are still recovering from the shock of the gang rape at Abia State University last year where the students had the effrontery to shoot a video of their sexual assault of the victim, four Unilag students are following suit with an act such as this!
What is more saddening is the fact that the perpetrators and their victim are just teenagers. From the way it looks, they were probably friends with the girl who must have trusted them enough to go with them into their quarters.
I remember what Ozolua Boys Quarters was like as a student – the choice accommodation for the "big boys" who didn't want to stay in the cramped student hostels. It was in a serene and secluded area of the campus belonging to lecturers who charged jaw-dropping rents for the students who stayed there. Without trying to sound condescending, these boys were probably children from affluent homes who might have been under the influence of alcohol or some substances to do this to a fellow student.
I say that for obvious reasons – Unilag is an institution that has one of the least records of cult incidences among other government-owned tertiary institutions in the country (at least that is how it was a few years ago). The environment was generally peaceful and free from threat. This is not to say students weren't cautious of moving around dark places at night. However, for her to be at such a secluded part of the campus at 10.30 pm, she was probably dating one of the guys or planned to spend the night there.
In a society where cases of husbands brutalizing, stabbing, maiming and killing their wives is on the rise, this incidence puts more fear in the minds of young ladies. Isn't it safe to stay around young men anymore? Who then can you trust, if you can't trust your husband, your "friends", your colleagues at school?
Early last year, another 17 year-old female Unilag student was drugged by a male "friend" when she went to his house for a visit. Sadly, she died from the effect of the drug the day after.
I think this is a wake-up call to ladies. Please be more careful with whom you trust, who you stay in secluded places with. If your instincts tells you to run, please run. Tread softly with people whose character you aren't sure of. You can never be too careful.
PS: And in case you didn't know, there is something called an "Anti-Rape Female Condom". Also called "Rape-axe", it was designed by a South African doctor. It features rows of jagged hooks designed to attach to a man's penis during penetration. Once attached, the condom can only be removed by a doctor (at which time he will get caught). When attached, it hurts the man, he cannot pee and he cannot walk and if he tries to remove it, it will clasp even tighter. I'd surely like to see a rapist caught on this! Read more about it here.
News Source: Vanguard News