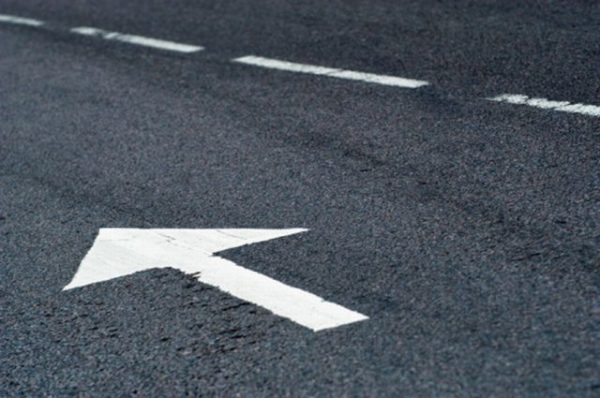 "So teach [us] to number our days, that we may apply [our] hearts unto wisdom." – Psalm 90:12
Yes, we meet again in a bit. And, I feel old. No, I feel young. Honestly, I feel… I refuse to be confused!
Today, I hit the midpoint of the twenties and I get that feeling that I am not that young anymore. I remember birthday celebrations in the elementary school – the days of good ol' Cabin biscuit packets and assorted sweets. The ideal was two packets, but if your parents were more financially comfortable, you had a big cake, three or even four square packets of Cabin and lots of chocolate to complement, plus Ribena or Caprisonne drinks for everyone. On rare occasions, when we had multiple celebrants, it was heaven on earth. At home, birthday parties in the neighbourhood were a delight, though sometime in Primary 6, an incident happened that made me stop attending such events. I had attended a friend's younger sister's birthday and we had done the usual MJ steps and all, but the celebrant's mum made a passing comment that suggested I was probably the oldest kid at the event (of course there were some adults around), and it filtered into my ears. The shy 'me' who had made superb efforts to have fun could not allow it rest. Thus, began my overly bookish years in the secondary school. I decided to attend a Boys-only secondary school in order to focus on 'the more important things'…
It's been a long time since then – times have changed, and so have I in many respects. I am grateful to have grown beyond many of those puerile tendencies. I have learnt empathy and imbibed tolerance in large doses, giving room for other people's imperfections. Leadership roles here and there have brought out the Sanguine who makes new acquaintances easily, yet tempered by the Mel-Phleg who can sieve from the multitude, the few candidates for deeper interactions and lasting relationships. I have learnt the value of true friendship and to never look down on any one, no matter how disadvantaged and hopeless their situations might be in the interim. I have learnt to win, even when I lose – to keep the rich lessons, relationships, skills and gifts discovered and honed even when I do not achieve an ultimate goal. I have learnt to be compliant with Zig Ziglar's observation that you can only have everything you want by helping as many people as you can possibly help to obtain everything they want. In line with my last post, I have learnt to grab some courage! I totally agree with international bestselling author of "The Leader Who Had No Title", Robin Sharma who says, "The things that are hardest to do are often the things that are the best to do." I have learnt to be humble and unassuming, to fear God and trust Him in all situations – that has been a pretty difficult one as I have failed several times, allowing worry and anxiety to step in. Many times, I have felt like Simon Peter who denied Jesus Christ three times and only remembered after the cockcrow. I often imagine the Holy Spirit smiling and shaking His head, whispering, "I told you not to worry. As long as it is God-approved, it will come to pass! All izz well!" I have learnt to form independent opinions, play football, share banters and laugh out loud – beyond Facebook or Twitter. Still I am not perfect, far from it.
I remember the cliché: that the older we grow, the closer we draw to the grave. We ought to approach this reality with calmness. It should make us seek and walk in the most important reason we are here on earth. When we discover WHY we are still here on earth, a new light flashes into the pervasive darkness and confusion, and life becomes much more meaningful. Our value system is recalibrated, and the need to achieve a cause greater than ourselves becomes the driving force. Since the cause is greater than ourselves, we seek a greater power and enablement which comes from only God. The Psalmist prays that God would teach us to number our days and apply our hearts unto wisdom. In other words, we ought to take a sincere account of our lives – our moral flaws – , consider the brevity and uncertainty of life, and conduct our lives wisely. We ought to live like we would if we when, and where, and how we would die. This way, we would acquaint ourselves with God, be at peace and live with eternity in view.
As this post goes live, I head to one of the remote villages in Benue State, where I am trying to make a case for the people and get some development under way. My heart is there and I want to make my little contribution. Hopefully, I will get some people who share a similar passion to join hands soon. That's where the parry's at!
In concluding this episode of the bi-monthly OBM series, I leave you with this Ted talk by Rick Warren, best-selling author of "The Purpose Driven Life". Shallom!

_____________________________________________________________________________________________
Gbenga Awomodu is an Editorial Assistant at Bainstone Ltd./BellaNaija.com. When he is not reading or writing, Gbenga is listening to good music or playing the piano. Follow him on Twitter: @gbengaawomodu | Gbenga's Notebook: www.gbengaawomodu.com | Facebook Page: Gbenga Awomodu