Nigerian shoppers frustrated by payment limitations and incommensurate international shipping charges when shopping online can now treat themselves to the best of the British High Streets and accompanying bargains thanks to Mumzy Pre-Paid Gold Card, this card simply means, no more payment limitations and shipping hassles.
"The Power is in your hands to shop direct"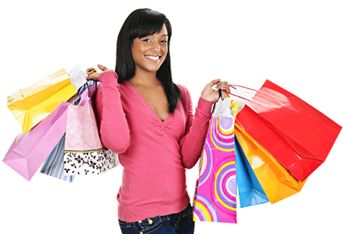 The Mumzy card was created by Entrepreneur – Ota Obiekwe, after recognising that some of her customers in Nigeria who used Mumzy Errands (International concierge company) to fulfil their international payment request, did so as a result of their Nigerian Visa and MasterCard's being frequently declined by international online retailers, when attempting to complete online transactions. She said "All cards in Nigeria are issued with a Nigerian billing address which is not recognized by 98% of international retailers".
Due to high levels of fraud, most retailers will decline a card with a Nigerian address, even though the transaction might be genuine. Nevertheless, some consumers who successfully used their cards on sites like Amazon still faced paying huge international shipping cost, which often negates the benefits of shopping online.
Most bargain hunters contend with issues like the inability to snap up instant online bargains advertised at 75% off the retail price and only lasting a brief period. The failure to use their Nigerian MasterCard's means they miss out on potential savings and perhaps the opportunity to own a unique item.
Ota Obiekwe also explained that some shoppers were terrified of using their cards because of high levels of internet fraud and lack of identity security. Hackers have been known to compromise bank accounts linked to Cards and make away with millions of Naira.
Online Payment Solution
The Mumzy Gold Card circumnavigates these problems by offering a Pre-Paid card with a UK address. This card is denominated in pounds and is unlinked to any bank accounts, at the same time, customers do not require a bank account to own a Mumzy Card.
So, online shoppers hankering after the bright lights of London's Oxford Street, their favourite UK brands, the luxurious decadence of Harrods or simply looking for a bargain can now purchase directly from the online retailers.
The Mumzy Gold card is for all online transactions e.g. subscriptions, retail shopping or e-payments
Mumzy Gold Card Offers Discounts
The Mumzy Card also gives you discounts with selected retailers. For instance, Mumzy Cards has collaborated with a major optical practise, which means when you order your contact lenses online using your Mumzy Card, you get a 15% discount. This offer is for Mumzy Card holders only.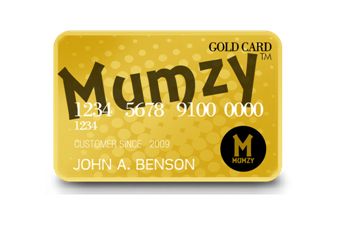 How Does the Mumzy Card Work?
Your Mumzy Card is accepted by any online retailer who accepts MasterCard.
To load your card, pay desired amount in Naira to Mumzy Errands account in Zenith bank, Nigeria.
Your card is loaded with the equivalent amount in GBP (£s).
Visit your favourite online retailer and complete your transaction.
Once Mumzy Errands receives your items, you will receive your international shipping charges. On payment, your items will be dispatched and you will receive your items within 7 workings days from dispatch.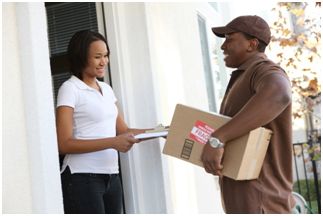 Safety First, Fraud Free!
Shoppers who wary of shopping online due to security concerns, can now shop with complete peace of mind using the Mumzy Gold Card. As a Pre-paid credit solution, you load your card with funds before use.
Ota Obiekwe quoted, "Your financial and personal details are not tied to the card, it isn't linked to a bank account. The address on the card is a UK business address. Because it is a pre-paid card so there is no danger of internet fraudsters copying card details and tapping into other funds"
Shoppers are however advised to treat their pre-paid cards like actual cash, Ota Obiekwe said "You will not leave your wallet with a huge amount of cash unattended, in the same vein, you should not be careless with your card details. As soon as you load your card with funds it should be spent within a reasonable time frame, ideally within a few days".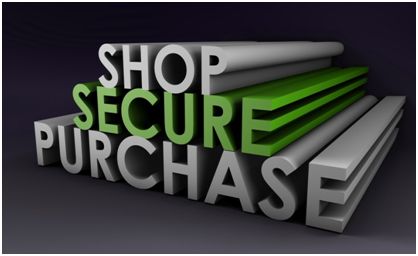 Your Funds Guaranteed
The Mumzy Gold Card is a simple card, with no frills. You load and you shop. Some people will say, "No long tings". Loading and using the card is easy and straight forward and your funds are guaranteed.
Mumzycards.com is VeriSign verified and as such displays a VeriSign Trust Seal on their website. The seal confirms that Mumzy Ventures identity has been fully verified. The VeriSign Trust Seal reassures customers that the Website belongs to a real, verified organization.
Ota Obiekwe explained, "We have also gone through the trouble to get a Law Firm to indemnify the card, a lawyer who can vouch for my personal integrity and honesty". It says in the document that subject to terms and conditions, if you do not receive your money on your card within the specified period promised, a full refund will be issued by the lawyers at Sigmud & Martin Law Firm (Contact Info below)
Address: 4B Ojora Road (Formerly called Hawksworth Road), Ikoyi, Lagos
Telephone Numbers: 017762345 | 017927256 | 08028556416
E-mail Address: [email protected]
Bag Savings for Shopping Online
Savvy shoppers have long since known the benefits of bargain hunting. The Mumzy Gold Card can take this financial prowess one stage further, making it possible to buy goods at a lower cost online which amazingly can work out cheaper than buying the exact same item at a local store.
"With the latest increase in petrol prices comes a commensurate increase in imported goods", advises Ota Obiekwe. "You can make your Naira go further by buying certain items from the UK as well as save time and because the goods are delivered directly to your doorstep you don't have to leave the house or queue for purchases."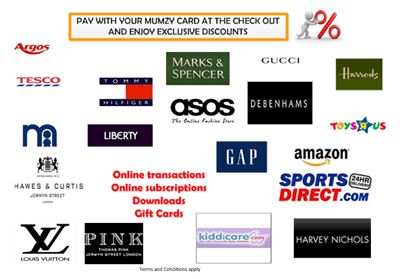 The Company Behind the Card
Mumzy Gold Card is a personal triumph for Ota Obiekwe. It all started with the parent company Mumzy Ventures founded in September 2010. The brand Mumzy has been trademarked in the UK.
According to Ota Obiekwe, "My vision is to make the Mumzy Brand a family brand, one that will be associated with providing families value for money and excellent international consumer services. A brand that is associated with honesty and integrity".
Mumzy Cards has been tried and tested and is growing its customer base. Ota Obiekwe commented, "We have a list of happy clientele who are willing to testify to the joys of owning a Mumzy Card. One of dearest clients Bukky Karibi-Whyte (CEO of The Bobby Taylor Company), has received satisfactory services and has provided a glowing feedback.
Purchasing a Mumzy Card is Easy
To purchase the Mumzy card, visit any Zenith Bank and pay the specified amount into this account;
Account Name: Mumzy Errands Ltd
Account Number: 1012917287
Once payment has been made, complete an online form at www.MumzyCards.com/ApplyNow and you will be notified when to collect your card, which will come with instructions in a sealed envelope.
Mumzy is running a special offer on their trial cards for all BellaNaija readers. Mumzy Cards cost £50. You can buy one card for £20 (N5,200). These trial cards are valid for 6 months only and this offer is for the first 100cards only. Referral Code is BN0412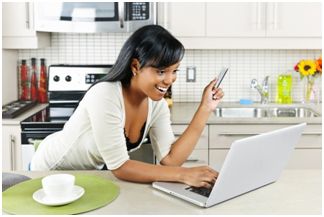 Contact: For more information on Mumzy Cards;
You can collect your Mumzy Cards at the following Locations;
Sigmund & Martin Law Firm (Guarantors), 4B Ojora Road (Formerly called Hawksworth Road), Ikoyi, Lagos
DigitalWeb Nigeria Limited, Plot 22, Idowu Taylor Street, Victoria Island, Lagos | E:

[email protected]

My TP-3, Plot 590F, 1025 Adetokunbo Ademola Crescent, Beside Amigo Supermarket, Wuse II, Abuja
Please Note: Before going to any of these locations to collect your Mumzy Cards, be sure to first of all get in contact with them
____________________________________________________________________________________________
Advertorial – Sponsored Content